Amazon-owned PillPack pays nearly $6 million to settle DOJ fraud suit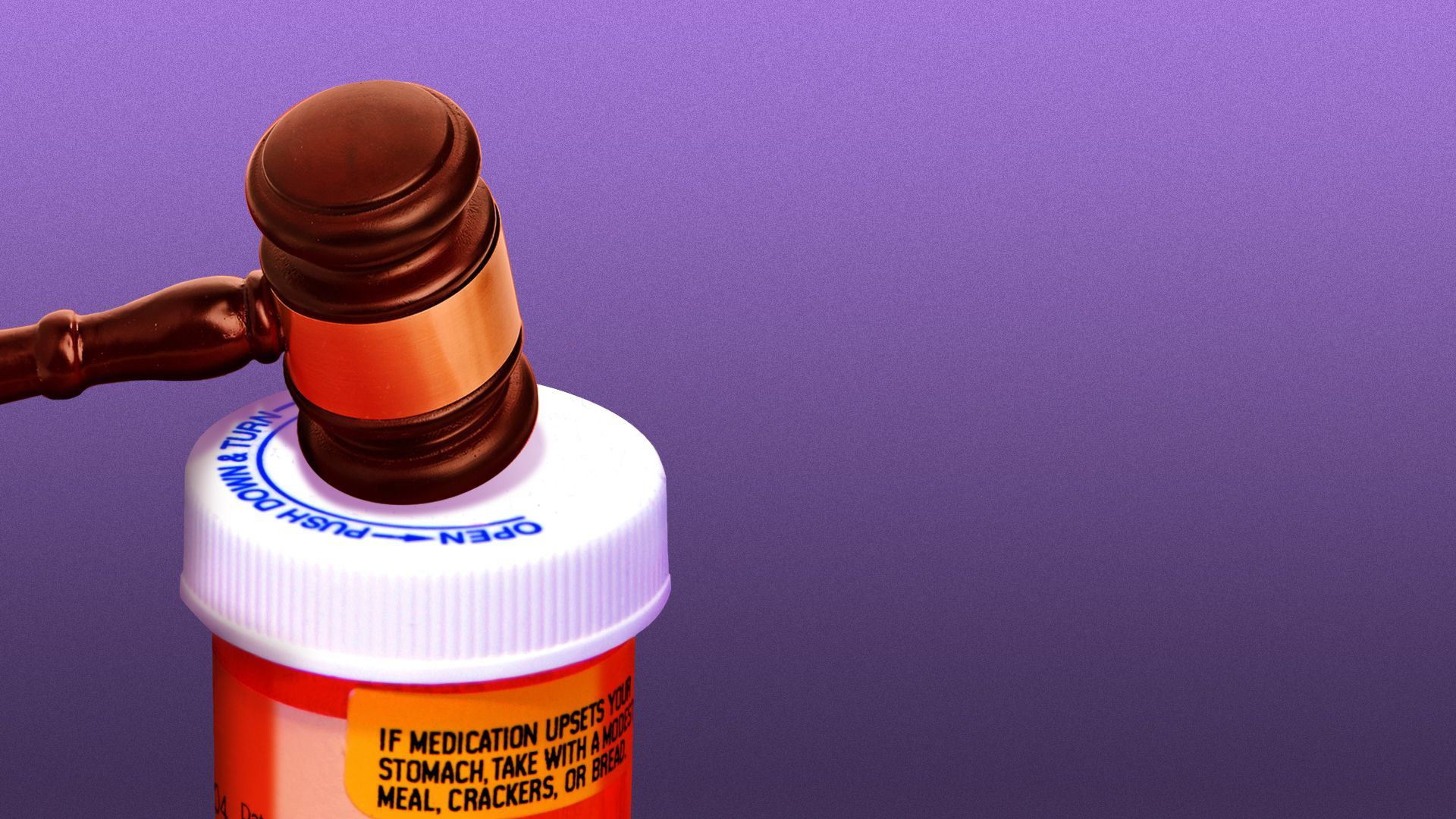 Amazon subsidiary PillPack is paying $5.79 million to the U.S. and various states for fraudulently overbilling for insulin, according to a document filed this week with the Department of Justice.
Why it matters: Amazon is a power player in the health care market, with sprawling efforts in virtual and in-person care, medical supplies, diagnostics and pharmacy.
The latter effort, which launched in November 2020 as Amazon Pharmacy, came on the heels of the tech giant's acquisition of specialty medication startup PillPack for $750 million.
Flashback: Amazon Pharmacy leaders TJ Parker and Elliot Cohen — the cofounders of PillPack — were quietly demoted to roles as consultants for the company in December, two sources told Axios at the time.
Details: As part of the settlement, PillPack also admitted and accepted responsibility for regularly giving patients a full carton of insulin pens rather than the appropriate amount — a practice that clearly exceeded the limits imposed by Medicare and Medicaid — and then falsely under-reporting it to avoid penalties.
"From April 2014 through November 2019, PillPack's general practice was to dispense insulin pens to patients using full cartons," the document reads.
"PillPack would dispense and bill for the full carton, and falsely under report the days-of-supply to make it appear that the dispensing did not violate the program's days-of-supply limit," according to the report.
Under the terms of the settlement, PillPack will pay $5.6 million to the U.S. and $175,523 to state governments for a total of $5.79 million.
In response to an inquiry from Axios, an Amazon spokesperson provided the following statement:
"Patient health and wellness is at the heart of everything we do. We proactively reviewed and changed our insulin pen distribution practices in 2019. Prior to that, it was common among pharmacies to not open pre-packaged boxes of insulin pens to ensure customers had enough life-saving medication, some may have received more insulin pens than their pharmacy benefit plans allowed or that they needed," the spokesperson said.
This had no impact on patient safety, and we never charged customers for more than what was dispensed."
What they're saying: The DOJ entrusts pharmacies with providing government health care programs with accurate information and preventing medication waste and PillPack "abused this trust," U.S. Attorney Damian Williams writes in the document.
"This Office will continue to hold pharmacies accountable when they submit false information and waste taxpayer dollars," Williams adds.
Get more details in tomorrow's Axios Pro Health Tech newsletter.
Go deeper