Who is cheering, jeering Musk's Twitter deal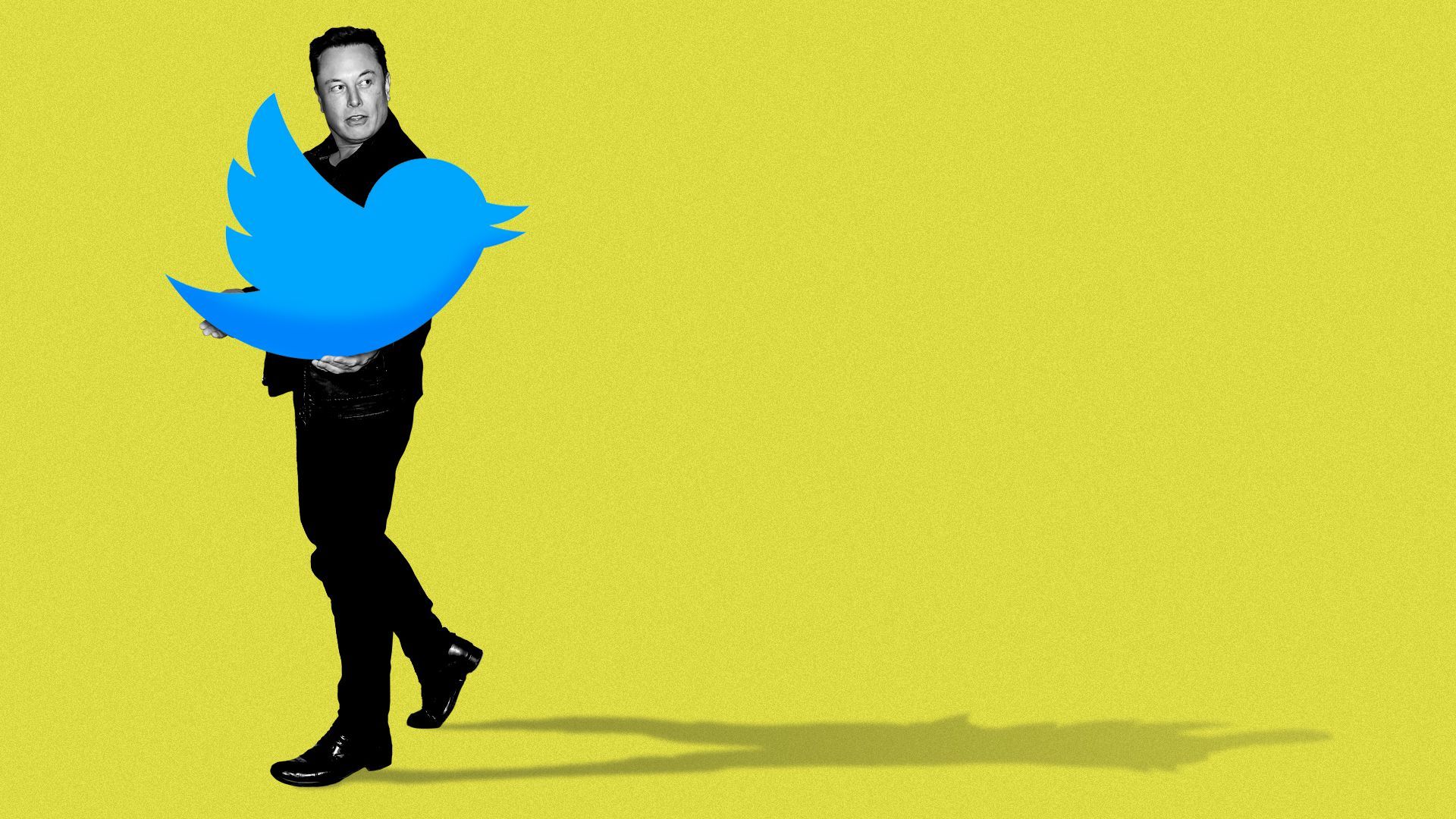 Right-wing politicians were among those most excited by Elon Musk's purchase of Twitter, while those expressing the most worry were groups representing women, people of color and the LGBTQ+ community.
Why it matters: While it is far too early to fully understand how Elon Musk's ownership will end up changing Twitter, it's worth noting who is most excited and who most fearful of the shift.
Inside Twitter, vocal skeptics of the deal included people working on everything from the core technology to those responsible for building equitable AI systems. Notably, it's also top of mind for both those doing the hiring and the people Twitter is recruiting.
Outside its walls, Musk's purchase won plaudits from Sen. Josh Hawley and Marsha Blackburn, while statements of concern came from the NAACP, GLAAD and the Electronic Frontier Foundation.
What they're saying:
Be smart: Some of the biggest changes may come not from policy dictates, but rather the employee turnover as those who disapprove of Musk's approach leave and others join.
Go deeper: Everything Elon Musk wants to change about Twitter
Go deeper