Russian opposition activist charged in Russia with spreading "false" information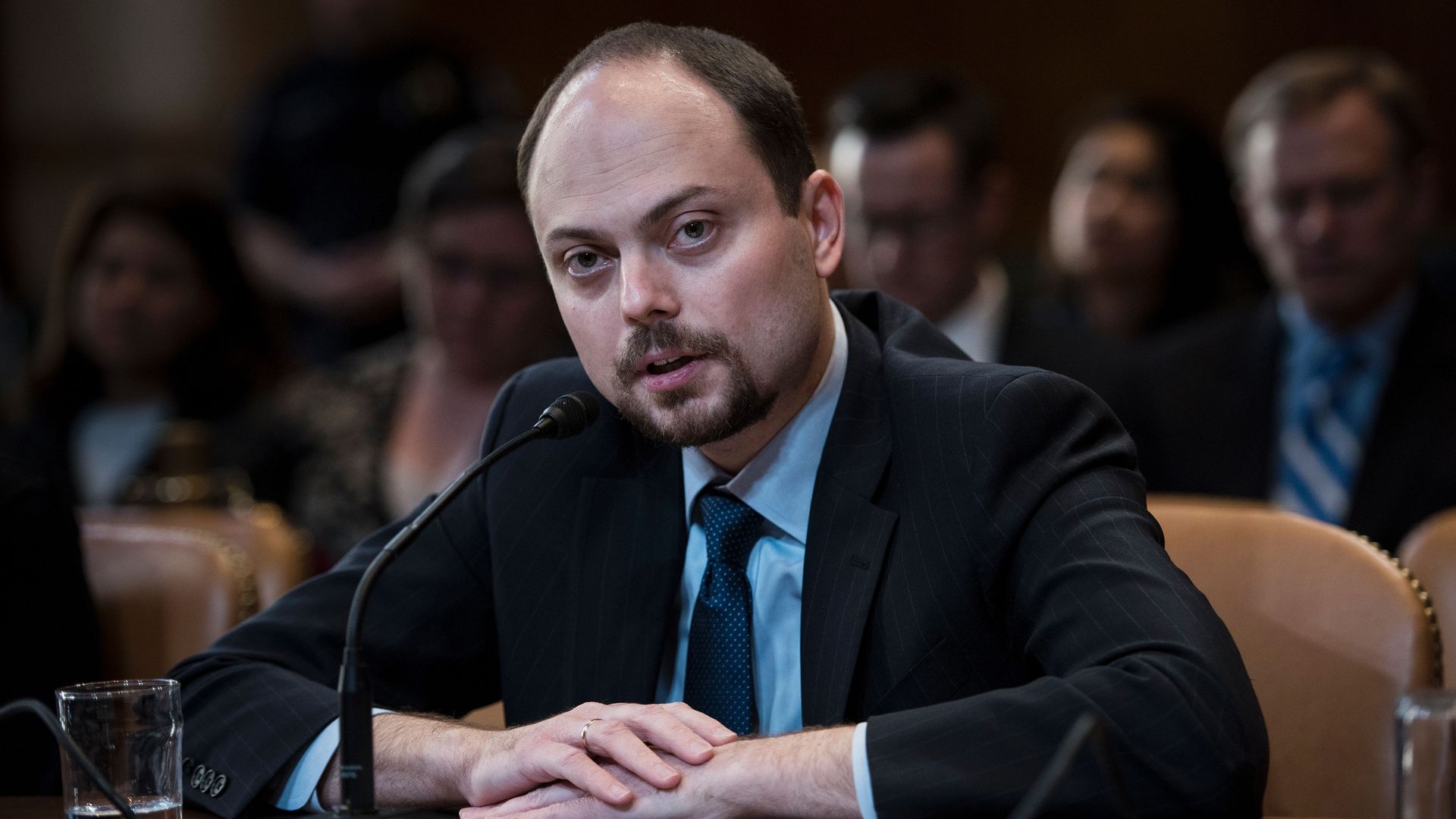 A prominent Russian opposition activist and Washington Post opinions contributor was charged by a Russian court on Friday with spreading "false" information about the military, according to the Washington Post.
The big picture: Vladimir Kara-Murza, 40, was detained in Moscow and sentenced to 15 days in jail on April 12 for "disobeying a police order." The arrest came hours after CNN aired an interview in which Kara-Murza called the Kremlin "a regime of murderers."
Driving the news: Kara-Murza was charged with disseminating "deliberately false information" about Russia's military forces that "causes significant harm to the interests of the Russian Federation," according to the Post.
Kara-Murza allegedly violated a law enacted by Russia at the beginning of its invasion of Ukraine. Under the law, journalists and others could face up to 15 years in prison if they publish what Moscow deems to be "fake" information about the war.
U.S. Secretary of State Antony Blinken and the Washington Post have both called for Kara-Murza's release since he was initially detained earlier this month.
Go deeper