Yellen, Powell walk out of G20 meeting during Russian minister's speech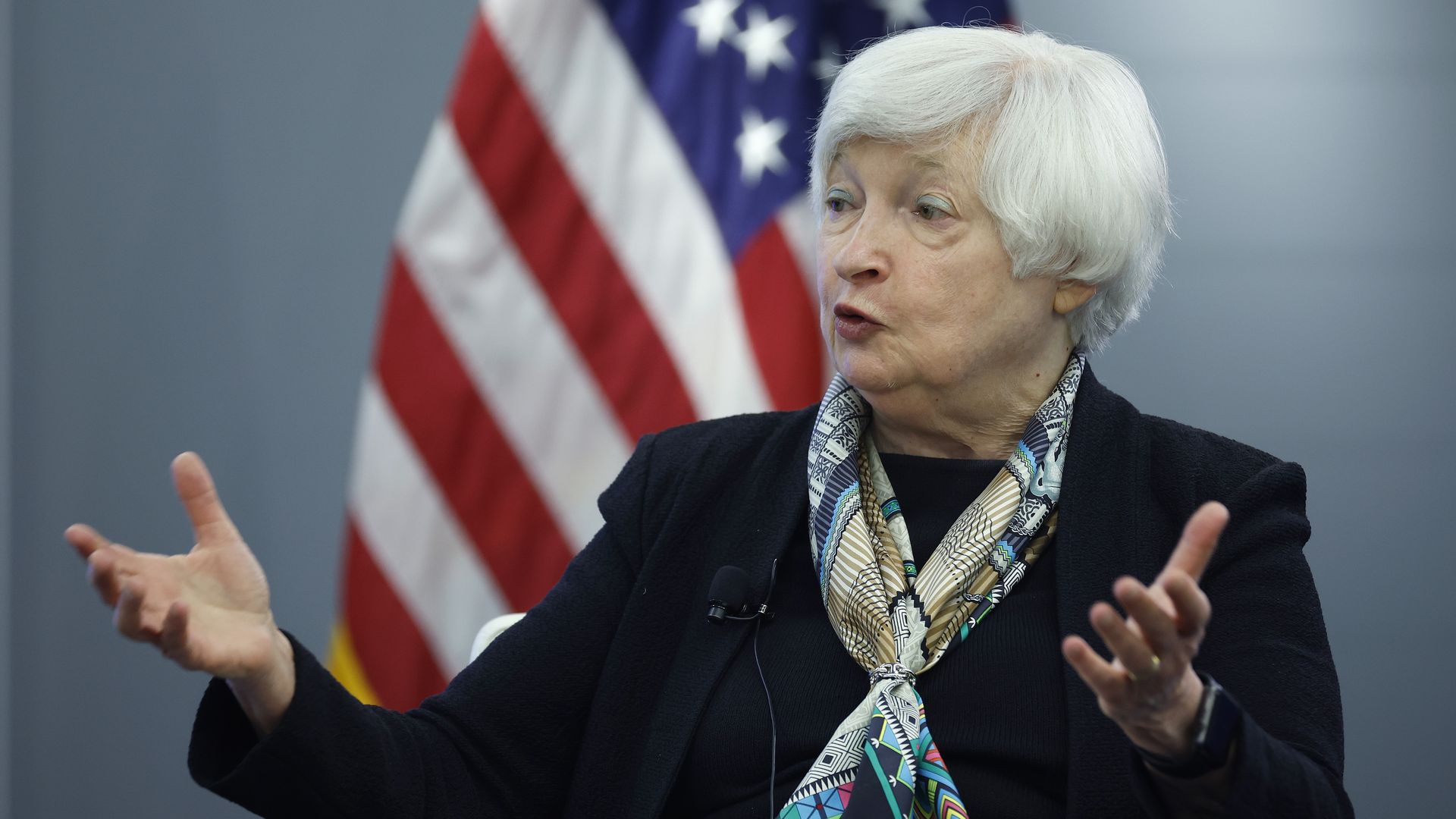 Treasury Secretary Janet Yellen and Federal Reserve chair Jerome Powell walked out of a G20 meeting on Wednesday when the Russian finance minister, Anton Siluanov, started speaking, according to a source familiar with the matter.
State of play: Yellen and Powell were joined by other world leaders, including European Central Bank head Christine Lagarde, Canadian Deputy Prime Minister Chrystia Freeland and Ukraine's finance minister, Serhiy Marchenko.
Siluanov was participating in the meeting virtually. Some finance ministers and central bank governors who were also in the meeting virtually turned their cameras off when Russia spoke, per a source familiar with the meeting.
The Treasury Department has been vague all week about Yellen's plans for participation in the G20 given Russia's involvement. Wednesday's walkout appears to be a carefully planned dramatic statement.
The big picture: As Russia's unprovoked invasion of Ukraine continues, the walkout shows how increasingly isolated the country is becoming.
Between the lines: Following the walkout, the Treasury Department unveiled a new round of sanctions against Russia.
Those affected include a commercial bank which has offered services to banks in China and the Middle East, and has suggested options to evade international sanctions, per the Treasury.
Additionally, the U.S. is sanctioning "more than 40 individuals and entities led by U.S.-designated Russian oligarch Konstantin Malofeyev, including organizations whose primary mission is to facilitate sanctions evasion for Russian entities."
Go deeper: Yellen: Don't help Russia evade sanctions, or else
Editor's note: This story has been updated with new details throughout.
Go deeper