Far-right group's Quran-burning plans trigger unrest in Sweden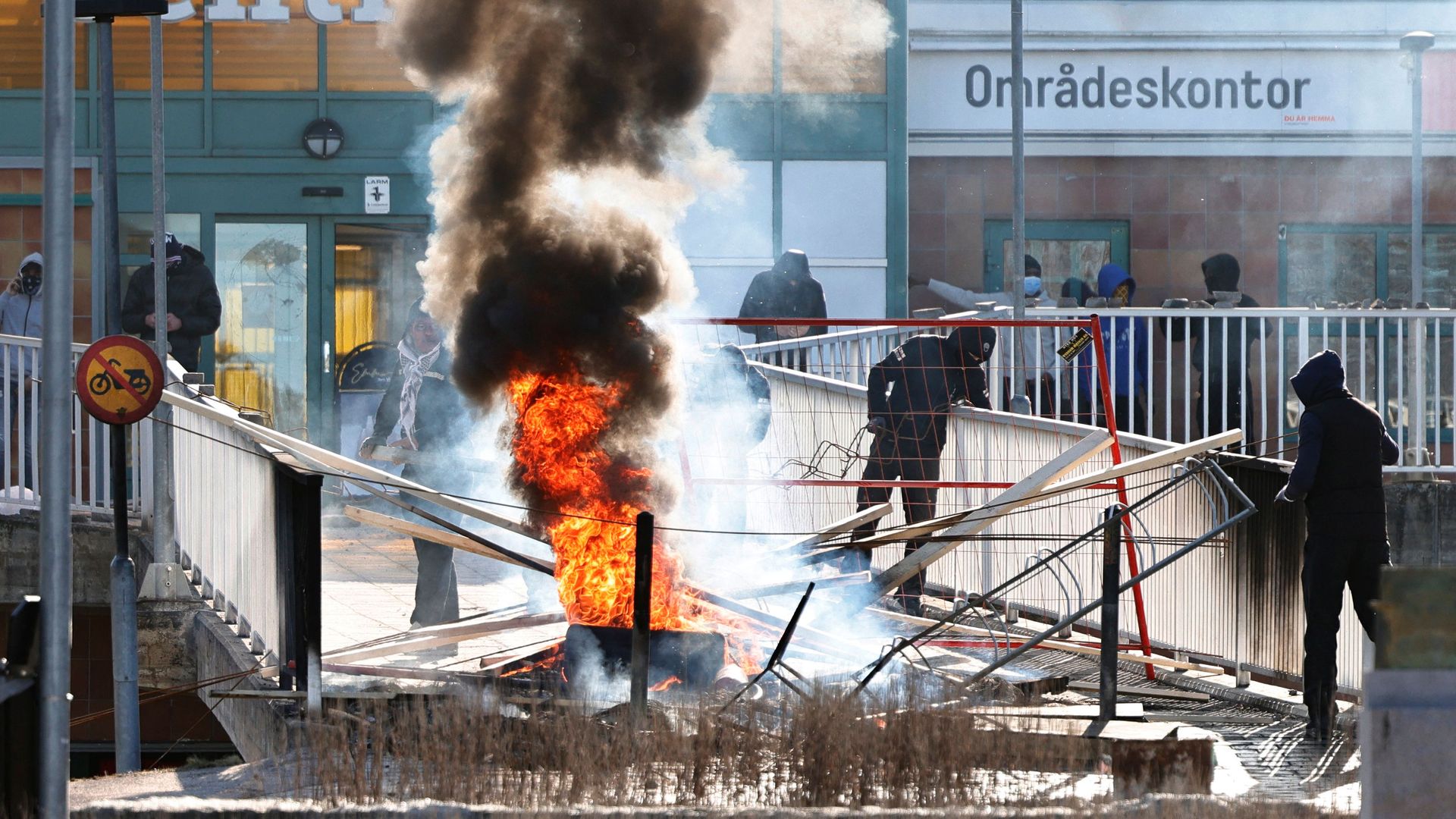 Clashes erupted in Sweden for a fourth straight day Sunday, after a far-right group announced plans to burn the Quran at rallies.
Driving the news: At least 16 law enforcement officers have been wounded and several police vehicles destroyed in clashes between far-right demonstrators and counter-protesters since last Thursday in Stockholm and other cities where the group Stram Kurs, or Hard Line, planned to hold events, the BBC notes.
The anti-immigrant group's leader, Danish-Swedish extremist Rasmus Paludan, has said he's burned Islam's most sacred text before and would do so again at the planned rallies, per the BBC.
Context: The far-right group planned the events to take place during the Muslim holy month of Ramadan.
Details: Unrest has been reported in several cities over the Easter weekend — including Norrköping in Sweden's east, where police said Sunday three people were wounded as officers fired warning shots to try to disperse a crowd.
In the southern town of Landskron, stone were thrown and objects set alight Saturday night, after Stram Kurs moved its demonstration to the nearby city of Malmo, AP reports.
Twelve officers were wounded and four police vehicles set on fire in the central city of Orebro on Friday ahead of a demonstration in which Stram Kurs planned to burn a Quran, per AP.
Go deeper