TSA stops enforcing traveler mask mandate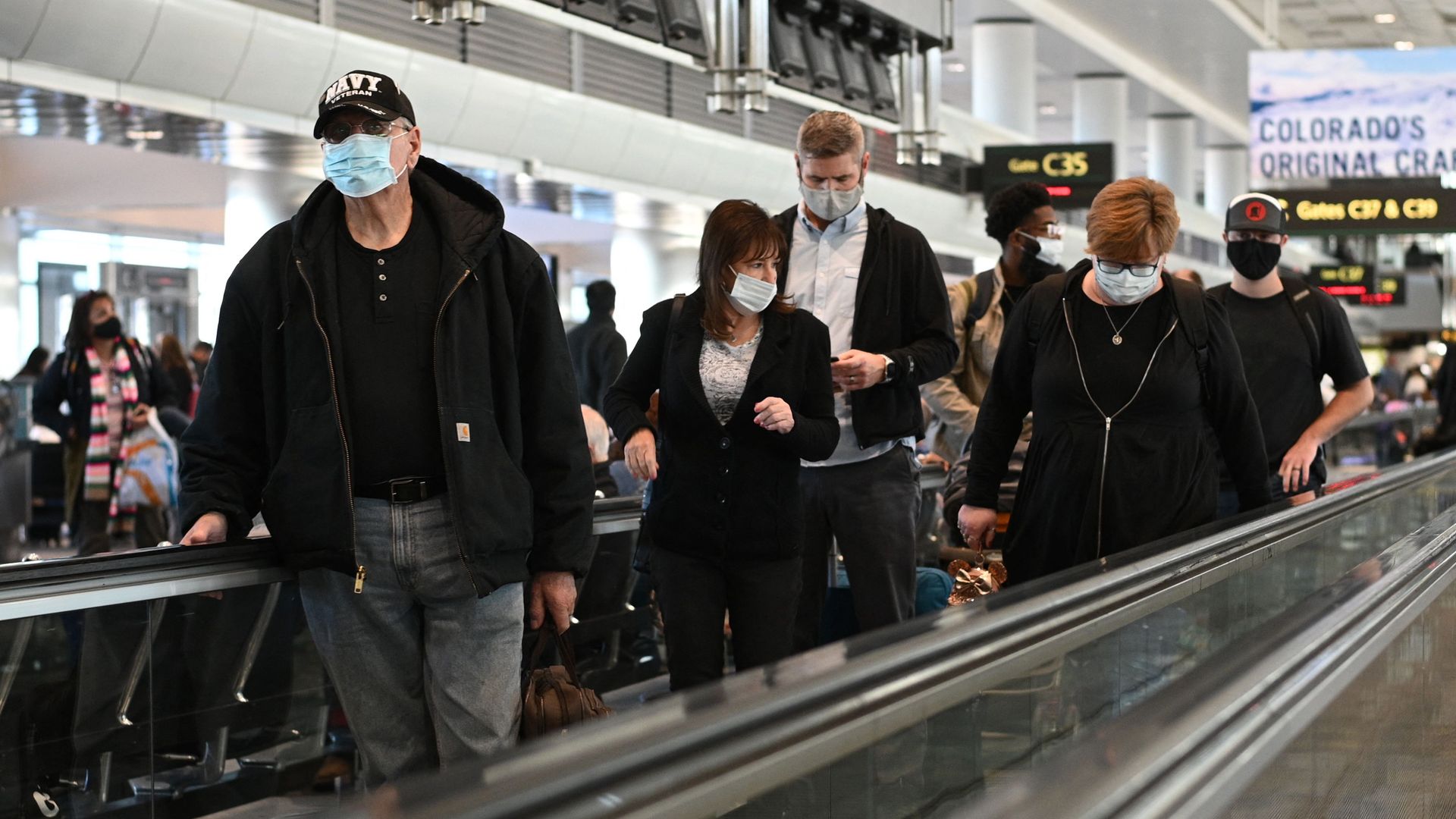 The Transportation Security Administration will stop enforcing the Biden administration's rule mandating masks on planes, trains and other forms of public transportation, an administration official said on Monday.
Driving the news: The move comes after a federal judge in Florida on Monday struck down the mandate.
U.S. District Judge Kathryn Kimball Mizelle said the Centers for Disease Control and Prevention exceeded its statutory authority and failed to properly justify its decision.
The suit was initially filed last July by the Health Freedom Defense Fund, as well as two other individuals.
According to the ruling, the Health Freedom Defense Fund is "a non-profit organization that 'opposes laws and regulations that force individuals to submit to the administration of medical products, procedures, and devices against their will.'"
"Because 'our system does not permit agencies to act unlawfully even in pursuit of desirable ends,' the Court declares unlawful and vacates the Mask Mandate," the ruling said.
The big picture: The CDC last week extended the mandate until May 3. It applied to planes, buses, trains and transit hubs.
The decision comes as COVID-19 cases have risen in a number of states due to the spread of the BA.2 subvariant of Omicron.
The CDC said it extended the mandate to evaluate the impact of the rise in cases on severe disease and health care system capacity.
What they're saying: "This is obviously a disappointing decision," White House press secretary Jen Psaki said on Monday.
"This just came out this afternoon, so right now the Department of Homeland Security, who would be implementing (the mandate), and the CDC are reviewing the decision," Psaki said. "And of course the Department of Justice would make any determinations about litigation."
"They're assessing it right now and as soon as they have an assessment and an update on additional steps, they'll make that available," Psaki added. "Certainly no one here is trying to provoke uncertainty with passengers. We also think the mask mandate should be in place and that it's safer for individuals who are flying to continue to wear masks. We would say to anyone sitting out there, we'd recommend you wear masks on the airplane."
The bottom line: All statewide mask mandates have been lifted as of late March, when Hawaii became the final state to lift its mandate.
However, the city of Philadelphia on Monday reinstated its mask mandate, due to a rise in cases.
Editor's note: This story has been updated with new details throughout.
Go deeper