Updated Apr 17, 2022 -

World
Ukraine seeks $50B from G7 to cover budget deficit, senior official says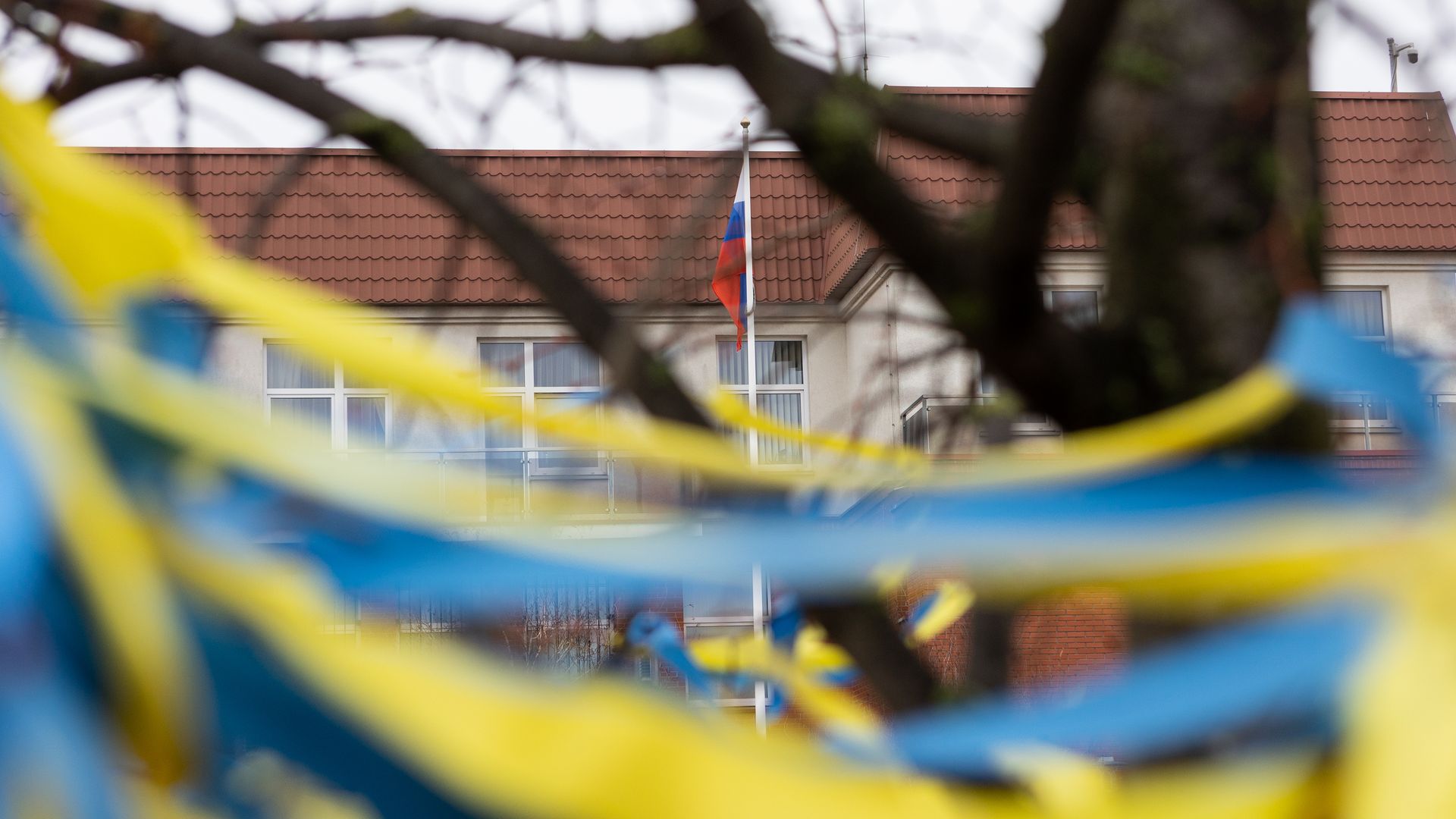 Ukraine has requested $50 billion in financial assistance from G7 countries, economic adviser Oleh Ustenko said on Sunday, Reuters reports.
Why it matters: An analysis by the Economist Intelligence Unit released last month projected Russia's unprovoked invasion would crater the Ukrainian economy by a whopping 47% in 2022.
"We do not believe that Ukraine's GDP will recover to pre-war levels for more than a decade," analysts at the consultancy wrote.
Ustenko said on Sunday that his country could also issue 0% coupon bonds to address the budget deficit over the next six months.
What they're saying: Ukraine Prime Minister Denys Shmyhal detailed a list of needs for Ukraine during an appearance on ABC's "This Week" Sunday, starting with "more sanctions" from Western partners.
"We need more ammunition to protect our country and European borders. We need more finances to support our people, our refugees, our internally displaced persons, to save our economy for future recovery," he added.
"We need more money for executing our humanitarian and social obligations from inside of our country," he added.
"Now, only half of our economy is working. So we ask for financial support," he said, adding that Ukrainian officials will be meeting with leaders of the World Bank, International Monetary Fund (IMF), and the U.S. Treasury in Washington, D.C., this week to discuss financial assistance for Ukraine.
Go deeper