Pittsburgh mass shooting on Easter leaves at least 2 dead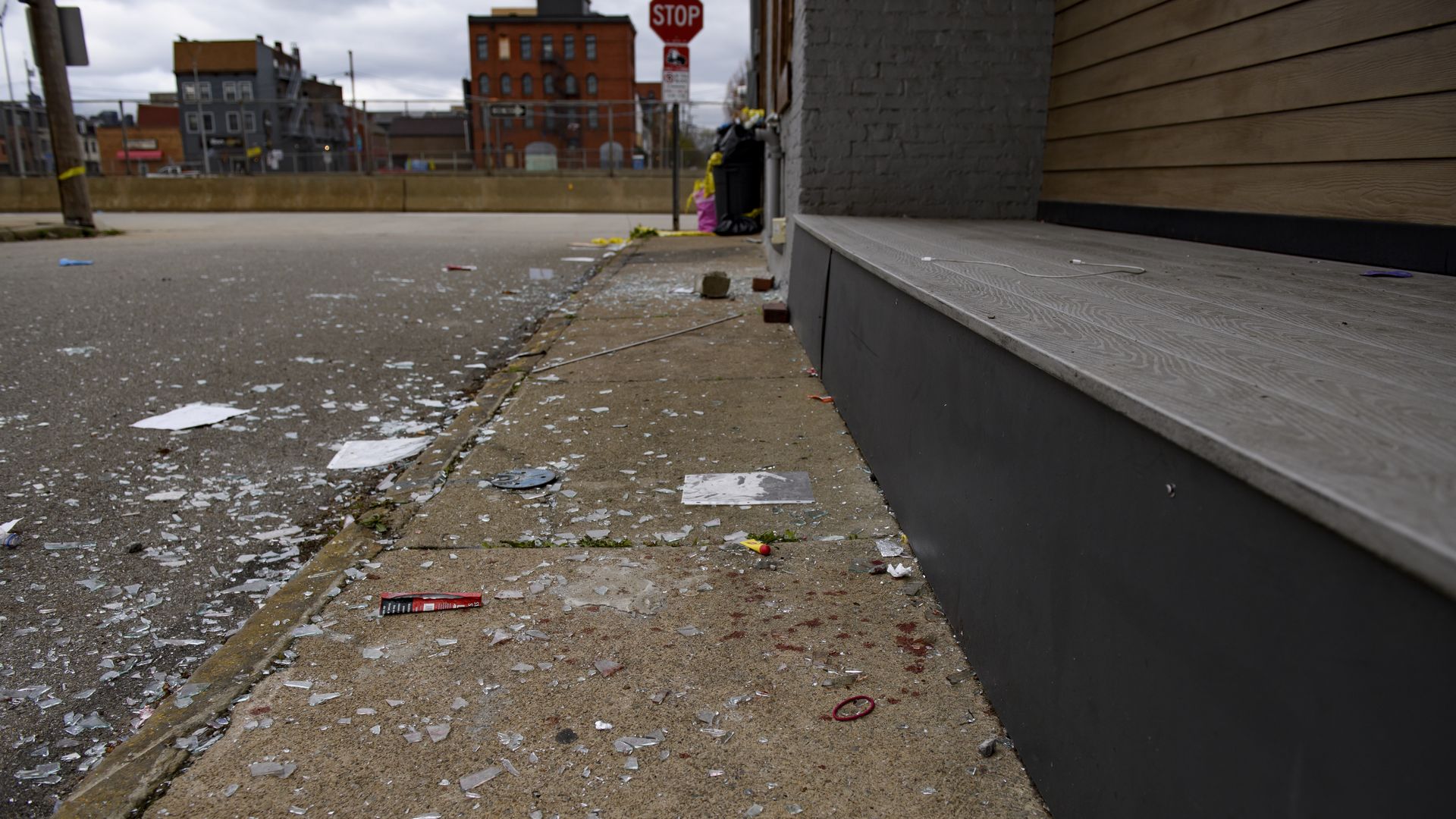 Pittsburgh authorities confirmed "two male victims, both juveniles" died after they were among at least 11 people shot at a house party in the East Allegheny area of the city's North Side overnight.
The big picture: There were two other mass shootings over the Easter weekend, but this was the only one in which fatalities have been confirmed.
The first shooting, in South Carolina's capital, Columbia, resulted in 14 people injured at a shopping mall on Saturday, police said.
Authorities in S.C. said they were also investigating a shooting at a bar and lounge in Furman early Sunday that left at least nine people wounded, according to the South Carolina Law Enforcement Division.
What happened: The Pittsburgh Public Safety Department confirmed the deaths in East Allegheny and that several people were "escaping gunfire" via a Twitter post on Easter Sunday morning. "An 11th gunshot victim connected to this incident showed up at a local hospital, condition unknown," it said in a later tweet.
"The initial investigation reveals a large party was being held at the short-term rental property, with as many as 200 people in attendance, many of them underage," the Pittsburgh Public Safety Department said on Sunday morning.
"As many as 50 rounds were fired inside, prompting some party-goers to jump out the windows, sustaining injuries such as broken bones and lacerations. Several more shots were fired outside the home."
Airbnb said the house was rented through the company and that it was cooperating with authorities, AP reports. It's given a lifetime ban to the person who booked it, who was required to be over 18 under Airbnb rules.
Meanwhile, authorities in Columbia confirmed that law enforcement did not believe that the mall shooting "was random" and that they had arrested a suspect, per AP. "We believe they knew each other and something led to the gunfire," Columbia Police Chief W.H. "Skip" Holbrook said.
The other shooting in S.C. was at Cara's Lounge in Hampton County, and police said "at this time there are no fatalities."
Editor's note: This article has been updated with new details throughout.
Go deeper