Gov. Abbott doubles down on new inspection rule for truckers at Texas border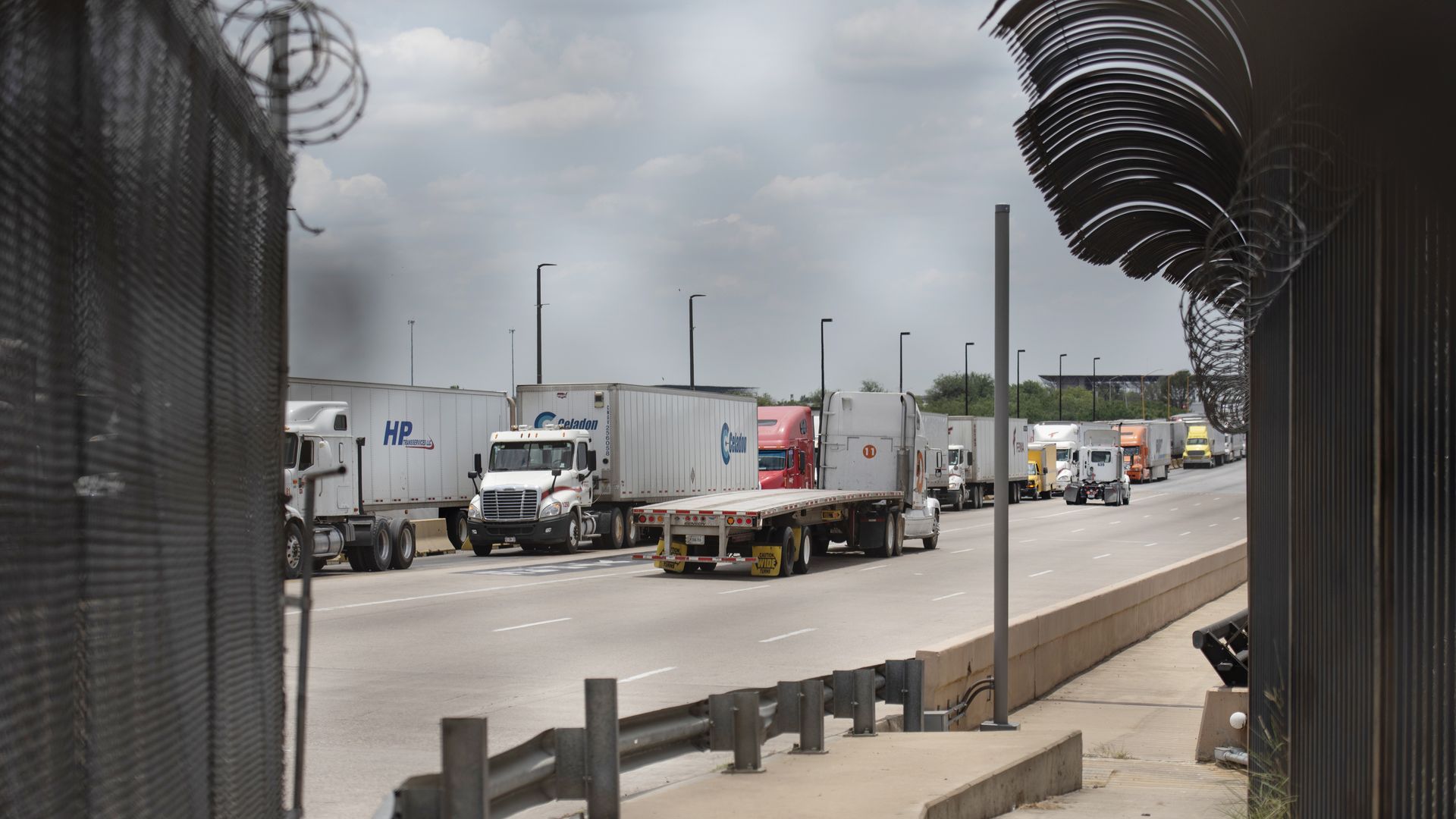 Commercial truckers bringing in produce and other goods from Mexico are protesting a new rule by Texas Gov. Greg Abbott requiring additional inspection, resulting in extremely long wait times and the shutdown of at least one border crossing.
The latest: Abbott announced Wednesday that he will end the mandate at the Laredo border crossing to Nuevo León after Nuevo León Gov. Samuel García agreed to bolster border security in Mexico. Other ports of entry must continue to adhere to the order, which the Texas Trucking Association slammed earlier in the day.
Details: Abbott, a Republican running for re-election, last week ordered state troopers to conduct additional inspection of commercial trucks in response to the Biden administration's lifting of a policy that turned asylum-seekers away in the name of public health, which takes effect in May.
The big picture: Cross-border trade is crucial as supply chain issues continue to impact Americans.
Bottom line: Truckers are waiting over a day in their cars, in high temperatures, to bring goods into the U.S, per the Texas Tribune. Some have been protesting.
Editor's note: This story has been updated with CBP's statement.
Go deeper