Macron, Le Pen head to 2nd round of French election, first projections show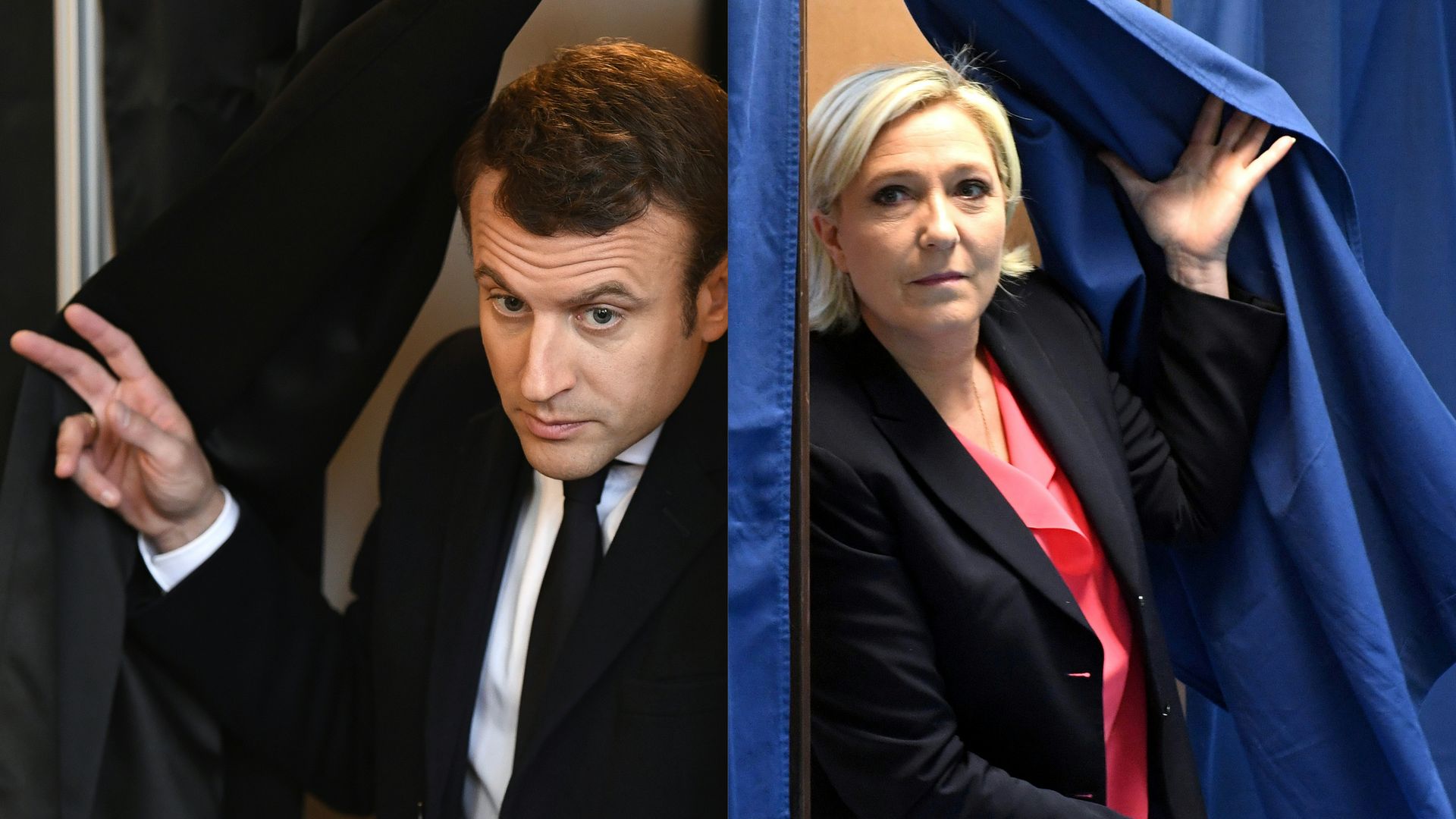 Initial results from the first round of France's presidential election Sunday indicate that French President Emmanuel Macron and far-right leader Marine Le Pen have emerged as the top two winners from a field of 12 candidates, garnering a projected 28.1% and 23.3% of the vote, respectively.
Why it matters: Though largely expected, the results mean Macron and Le Pen will both advance to the final runoff on April 24, in a rematch of the 2017 presidential election.
The big picture: While Macron for months looked like a sure bet to become France's first president to win a second term in 20 years, Le Pen's last-minute surge in the polls threatened to upend expectations.
Between the lines: The center-left Socialists and center-right Republicans combined for 7.1%. French politics really are down to Macron and the extremes, writes Axios' Dave Lawler.
State of play: Turnout at 5pm in France was estimated at 65%, compared to 69.4% in 2017, according to a statement from the Ministry of Interior.
Editor's note: This story has been corrected to note that a Macron win would make him the first president to win a second term in 20 years (not that he would be the first French president to win a second term).
Go deeper