Macron's re-election bid a nail-biter in France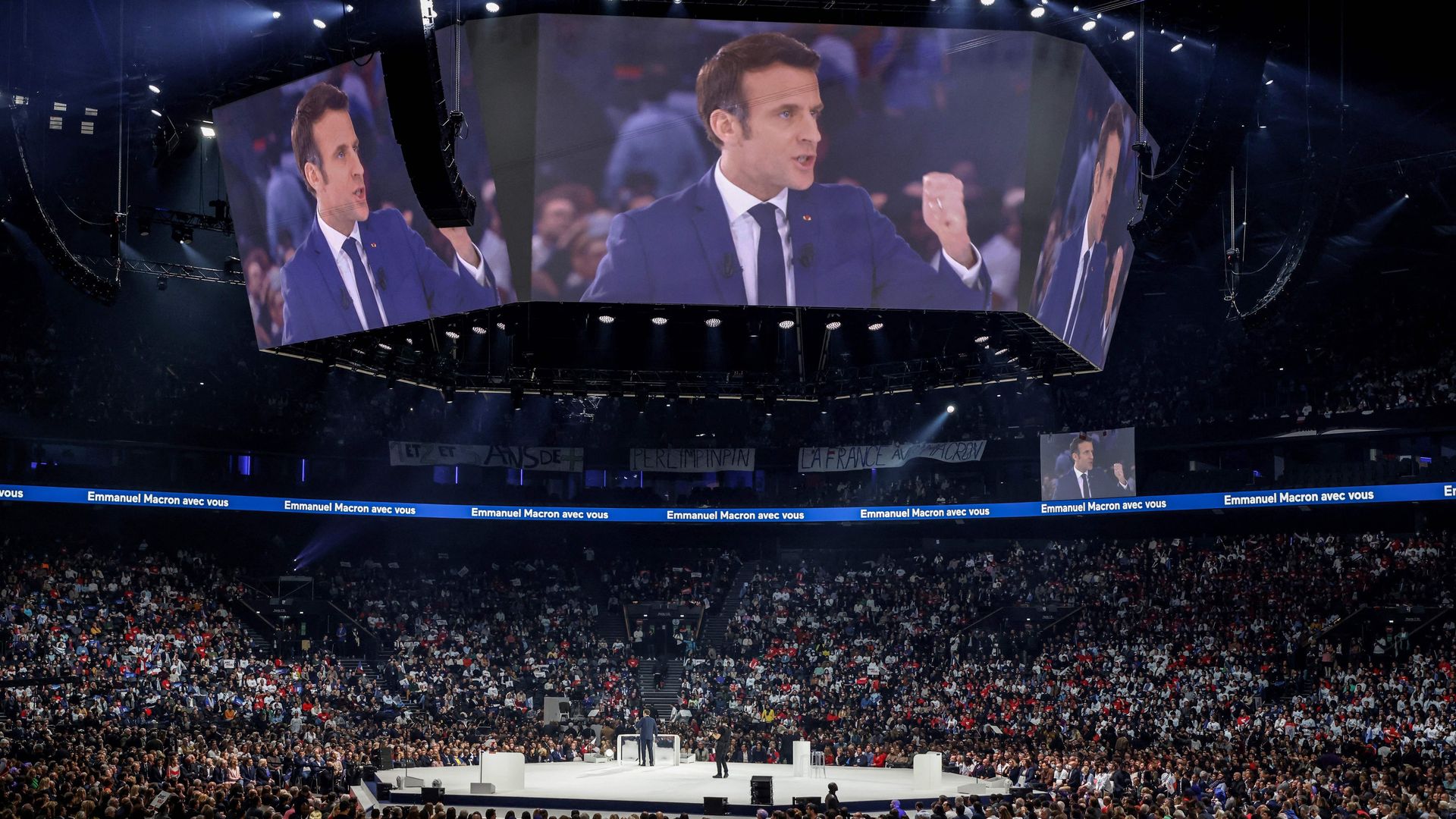 For months, French President Emmanuel Macron looked like a shoo-in to become France's first president in 20 years to win a second term. But far-right leader Marine Le Pen, Macron's political nemesis, is surging ahead of tomorrow's election, AP reports.
Why it matters: The centrist Macron's landslide win against Le Pen in 2017 was a defeat for populist, nationalist politics after Donald Trump's election and Britain's Brexit vote. Now, the right is rising globally.
What's next: Barring a monumental surprise, both Macron, 44, and Le Pen, 53, are expected to advance from the first-round field of 12 to a winner-take-all rematch in the second-round vote on April 24.
What's happening: In France, the pain of inflation — and of pump, food and energy prices that are hitting low-income households particularly hard — have become dominant election themes.
Le Pen is now a more polished, formidable and savvy political foe as she makes her third attempt to become France's first woman president.
She has campaigned on cost-of-living concerns, capitalizing on the issue that pollsters say is foremost on voters' minds.
Go deeper