First federal lawsuit filed against Florida's "Don't Say Gay" law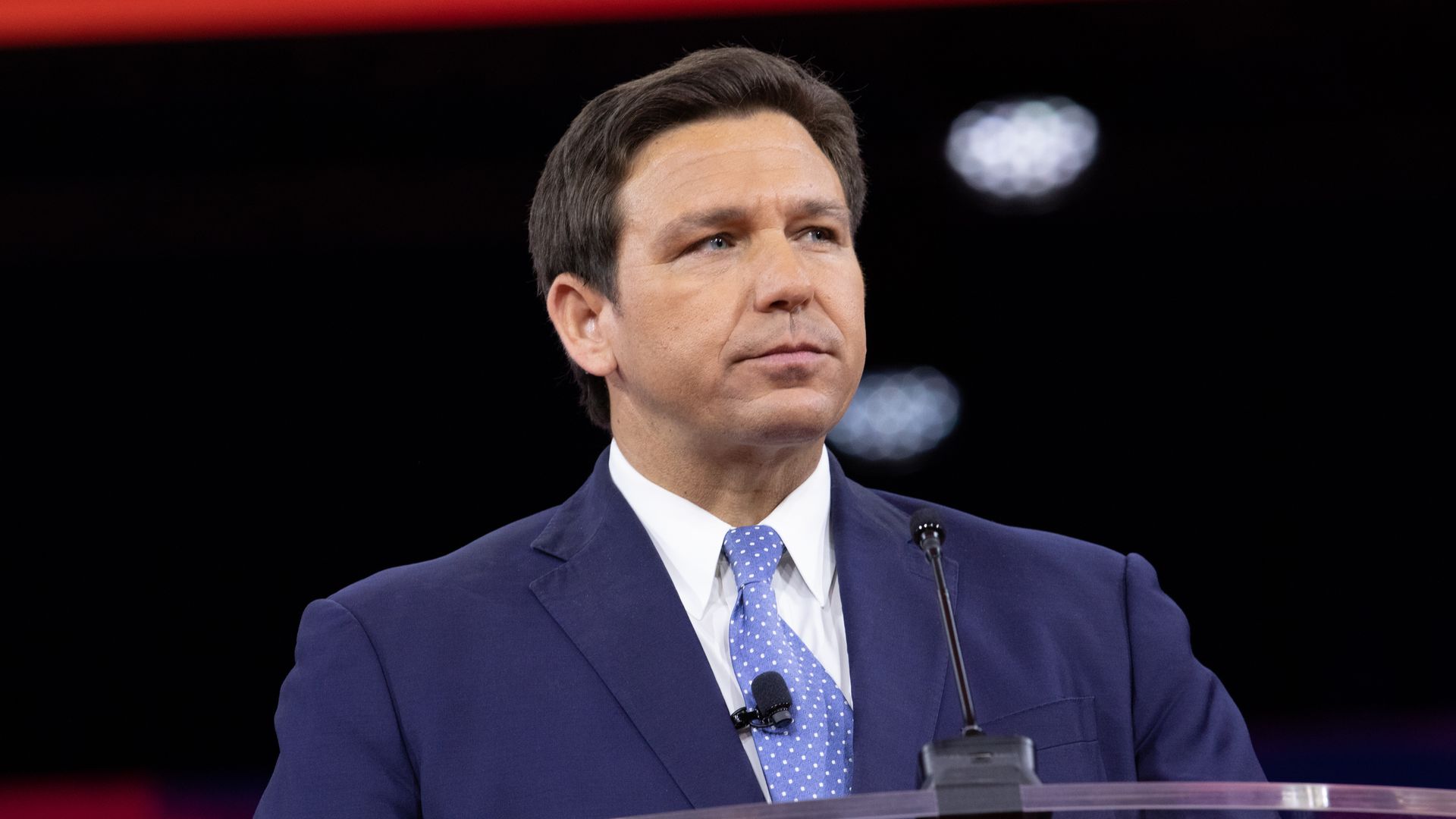 LGBTQ advocates filed a lawsuit Thursday challenging Florida's controversial Parental Rights in Education Bill — which critics have dubbed the "Don't Say Gay" law.
Why it matters: This is the first federal challenge to the law, which bans classroom instruction on sexual orientation and gender identity from kindergarten through 3rd grade.
The big picture: The lawsuit was filed by the National Center for Lesbian Rights and Kaplan Hecker & Fink LLP on behalf of Equality Florida and Family Equality, and contends that the new law violates students' First Amendment and other constitutional rights, per AP.
"In keeping with this longstanding commitment to 'academic freedom'...the First Amendment protects students' 'right to receive information and ideas,'" the lawsuit read.
The law "is an unlawful attempt to stigmatize, silence, and erase LGBTQ people in Florida's public schools," it added.
"It offends principles of free speech and equal protection by seeking to censor discussions of sexual orientation or gender identity that recognize and respect LGBTQ people and their families."
What they're saying: "It is hard to imagine anything more offensive to our constitutional system than treating one group of school kids as second class based solely on who they are or who their parents are. This law cannot be allowed to stand," Roberta Kaplan, a founding partner of Kaplan Hecker & Fink, said in a press release.
Editor's note: This story has been updated with comment from one of the parties in the lawsuit.
Go deeper