Apple leads U.S. tech giants in China ties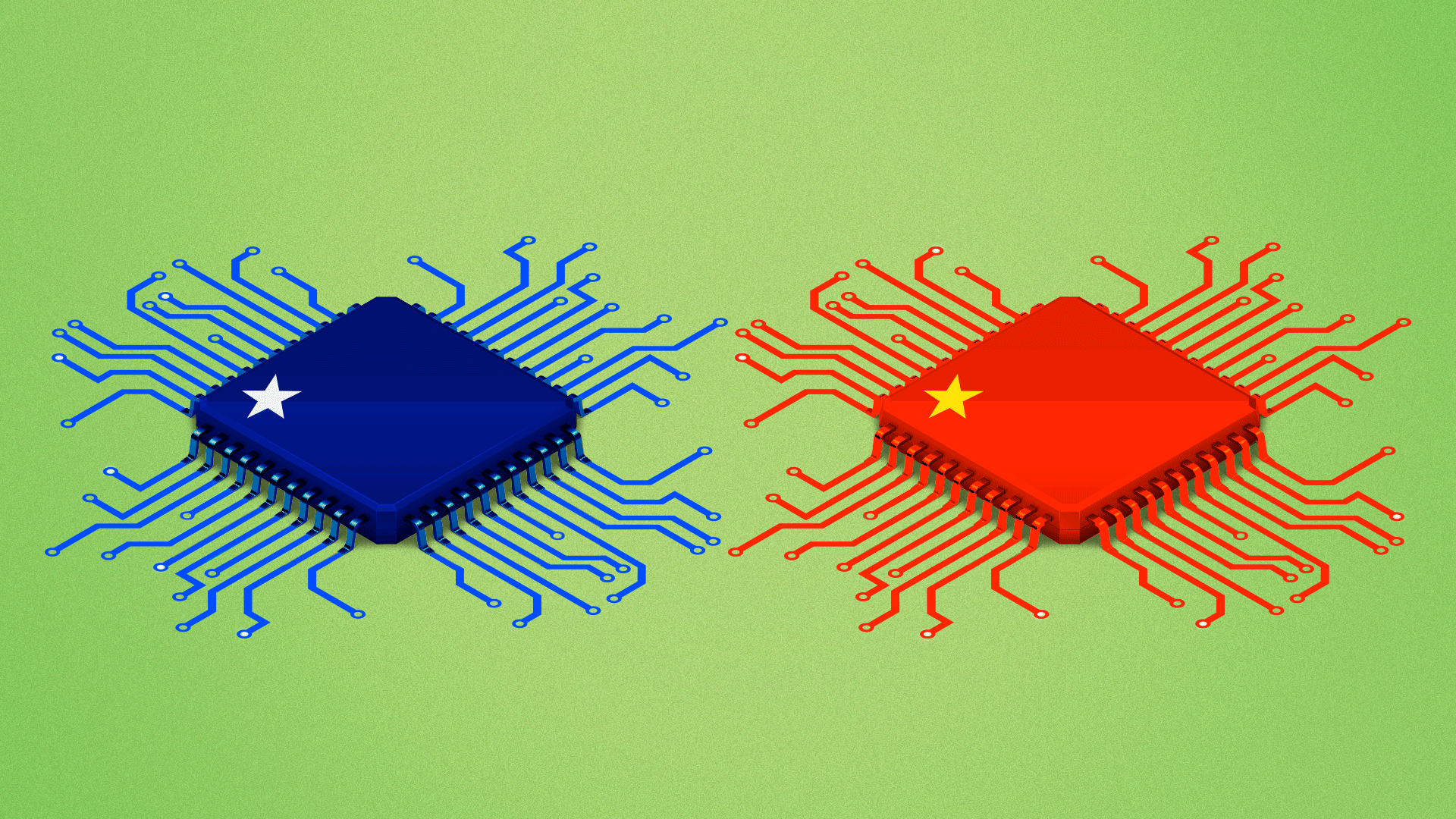 Huawei may have seen its sales take a dip amid U.S. sanctions, but it's not just Chinese companies that stand to suffer if the U.S. and China further split their tech universes.
Driving the news: A new report from Loup Partners details U.S. tech giants' exposure to China.
Why it matters: China is a major source of manufacturing capacity and also a juicy, if tough-to-crack, market for companies looking to expand globally.
Details:
Apple is one of the companies most exposed to China, getting 18 percent of revenue and an estimated 85 percent of its manufacturing from the country.
Tesla gets about a quarter of its revenue and does about the same percentage of its manufacturing in China.
Amazon only gets a tiny fraction of its revenue, probably less than 1 percent, from China, but the Loup report estimates that 37 percent of sellers and 75 percent of products sold on Amazon are from China.
By contrast, Microsoft gets about 2 percent of revenue from China, while Google, Facebook and Netflix don't get meaningful revenue from the country, though Facebook and Google do manufacture some hardware there.
Go deeper