March Madness: Coach K wins, West Coast loses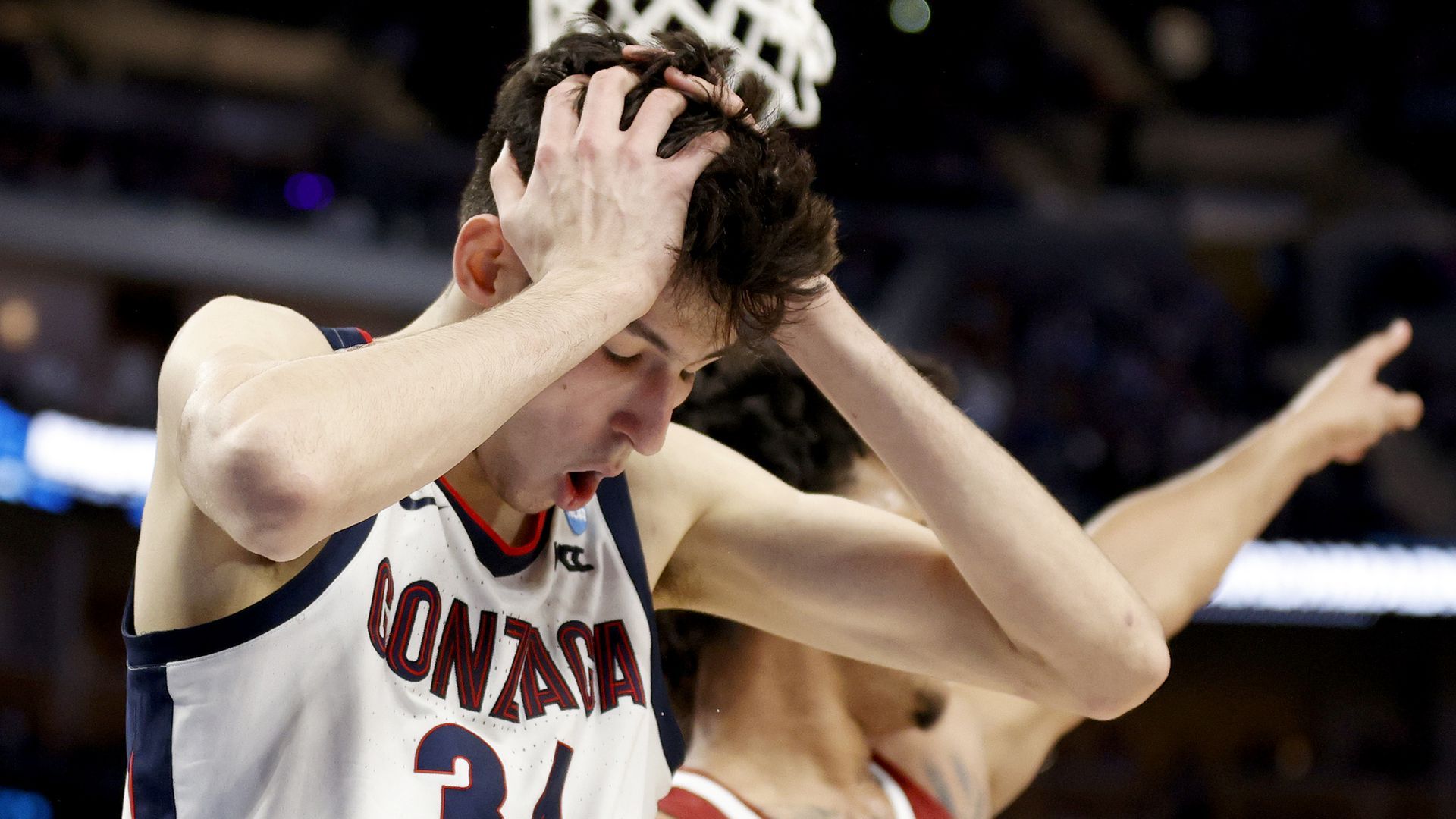 The top two overall seeds went down, Coach K's "Last Dance" got at least one more song, and Collin Gillespie's fifth year at Villanova — which, in some ways, feels like his 45th — continued on Thursday.
The big picture: It's been 25 years since a West Coast team won a men's college basketball national championship (Arizona in 1997). UCLA is now its only hope of breaking the curse.
Scores:
Notes:
Duke shot 71% from the field in the second half and made its final eight shots to lift Mike Krzyzewski to his record 100th tournament victory and record 17th Elite Eight. Do you believe in destiny?
Gonzaga tied Oklahoma for the most NCAA Tournament appearances as a No. 1 seed without a title (five). It's now open season for Gonzaga haters for at least another 12 months.
Arkansas is the first team ever to beat an AP No. 1 team during the regular season (Auburn) and the tournament (Gonzaga). Now, the Razorbacks are one win away from their first Final Four since 1995.
Houston was No. 2 in the Basketball Power Index (BPI). Why is that notable? In 13 of the 15 years BPI has existed, the national champion was in the top three.(Gonzaga and Arizona were No. 1 and No. 3).
Villanova is back in the Elite Eight for the third time in the last six seasons. The other two appearances? They won the title.
Go deeper