Manchin says he will vote to confirm Jackson as Supreme Court justice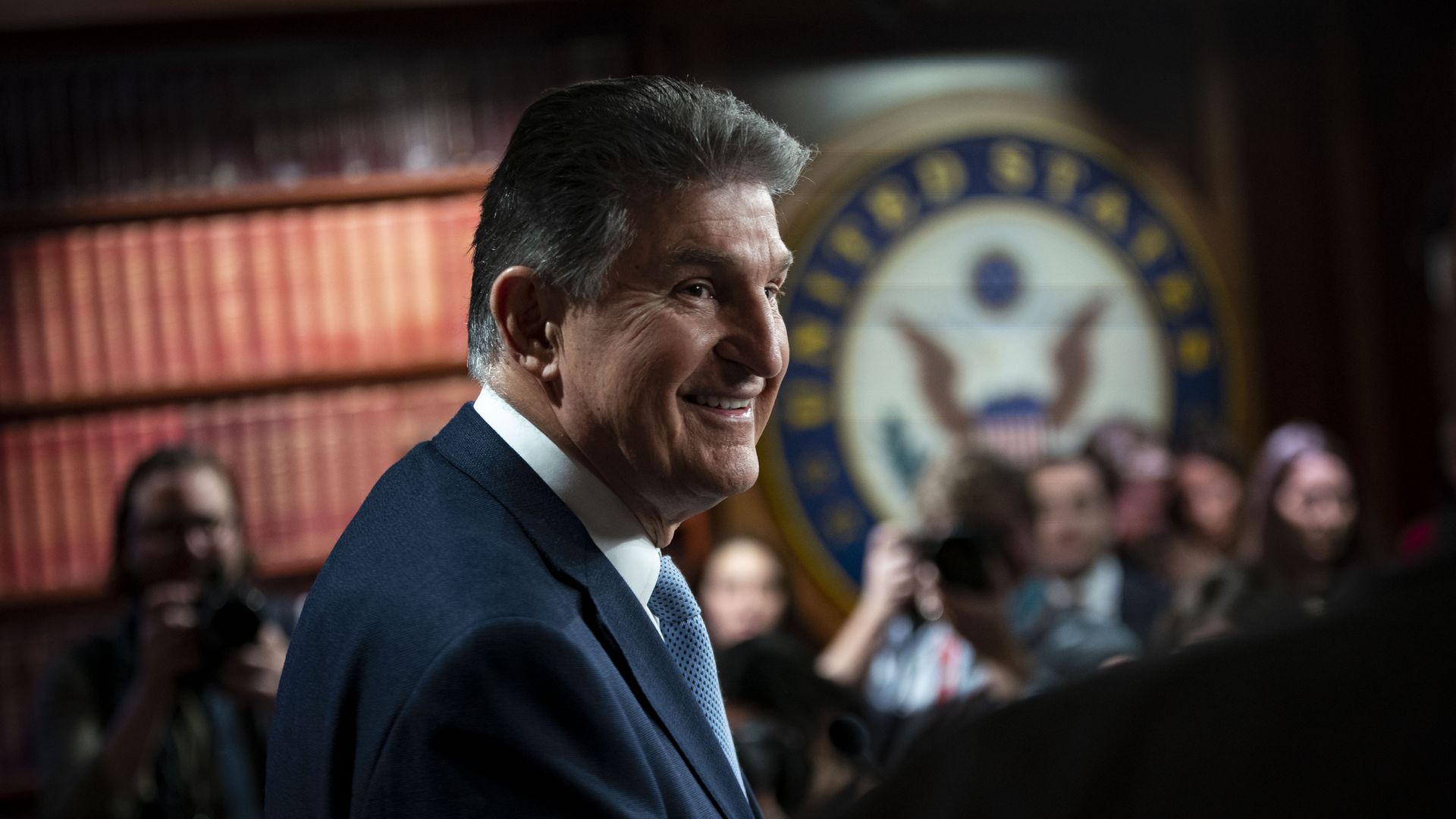 Sen. Joe Manchin (D-W.Va.) said Friday that he will vote in support of confirming Ketanji Brown Jackson to the Supreme Court.
Why it matters: Manchin's support essentially guarantees Jackson's confirmation.
The big picture: While there are some Republican senators who have yet to say whether they will vote in favor of Jackson, if they decide not to, Democrats can confirm her with a party-line vote and Vice President Kamala Harris as the tiebreaker.
Senate Minority Leader Mitch McConnell (R-Ky.) said Thursday that he will vote "no."
McConnell said that Jackson deflected questions on judicial philosophy and that he could not support her because she is backed by groups that advocate for court-packing.
"After meeting with [Jackson], considering her record, and closely monitoring her testimony and questioning before the Senate Judiciary Committee this week, I have determined I intend to vote for her nomination to serve on the Supreme Court," Manchin said.
"Her wide array of experiences in varying sectors of our judicial system have provided Judge Jackson a unique perspective that will serve her well on our nation's highest court," he added.
"I am confident Judge Jackson is supremely qualified and has the disposition necessary to serve as our nation's next Supreme Court Justice."
What to watch: Senate Judiciary Committee Chair Dick Durbin (D-Ill.) announced this week that Jackson's nomination will be considered at a markup vote on March 28.
However, under Senate rules, any committee vote can be "held over" for one week, making the committee's actual vote on April 4.
Go deeper: The Senate's Supreme Court charade
Go deeper