Four Israelis killed by attacker with past terror conviction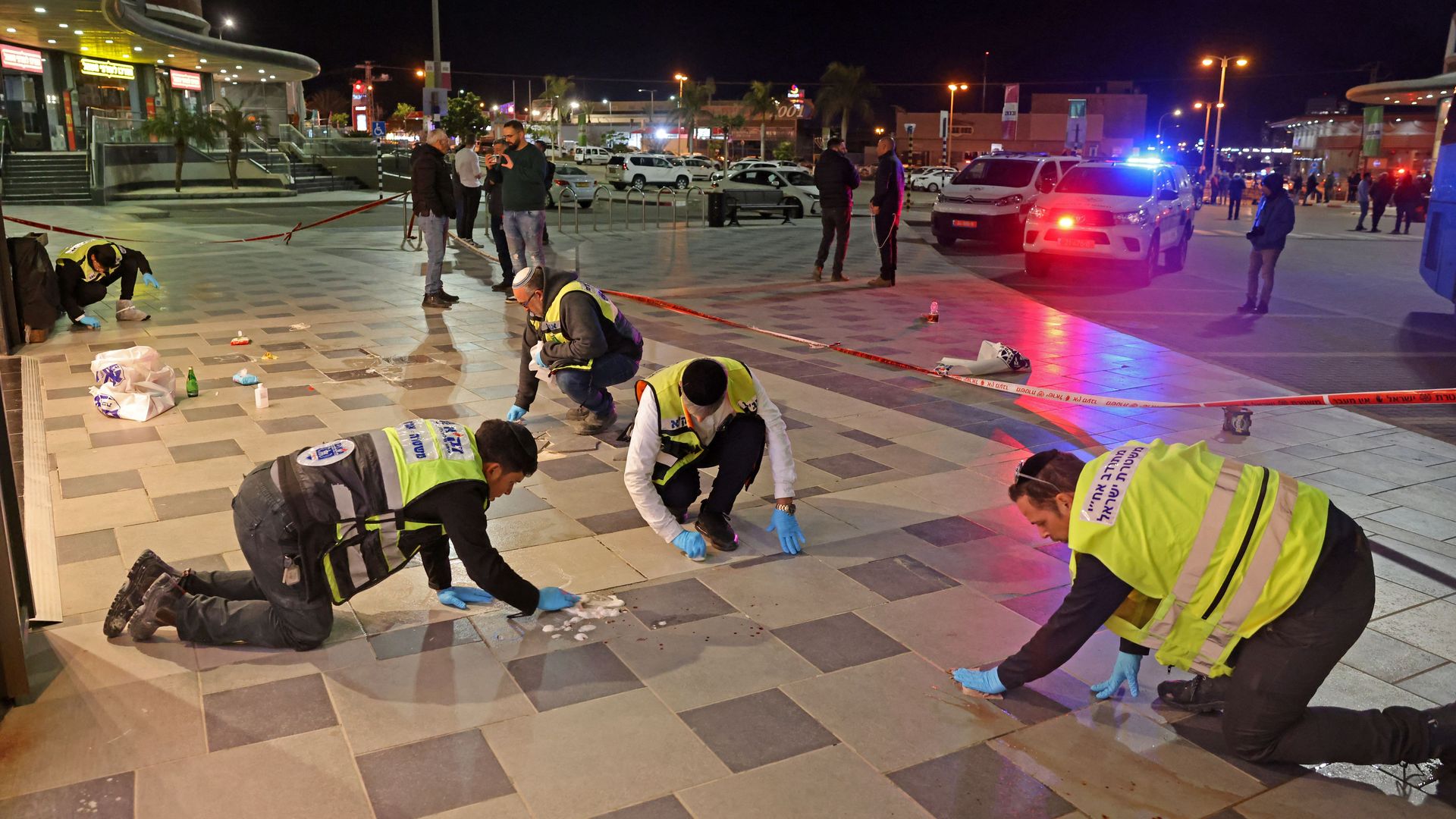 Four Israelis were killed and two were seriously wounded on Tuesday in an attack in the city of Beersheba by "a terrorist known to security services," Israeli police said.
What happened: The attacker ran over and killed a cyclist and drove to a nearby shopping mall where he stabbed several people, police commander Peretz Amar said in a briefing at the scene. The attacker was shot and killed by a bus driver who was in the area.
Police identified the attacker as a 34-year-old Arab-Israeli former teacher from the Bedouin village of Houra, near Beersheba in southern Israel.
He was arrested in 2015 by the Shin Bet security service and confessed to supporting ISIS, organizing meetings of ISIS supporters and planning to travel to Syria to join the terror group, police said. He was jailed for four years and released in 2019.
This was the deadliest terrorist attack on Israeli civilians since 2016, and appears to be the most serious to date by a supporter of ISIS. There was no immediate public response from ISIS.
Go deeper