Updated Mar 17, 2022 -

World
Mariupol theater serving as refuge for hundreds was bombed, Ukraine says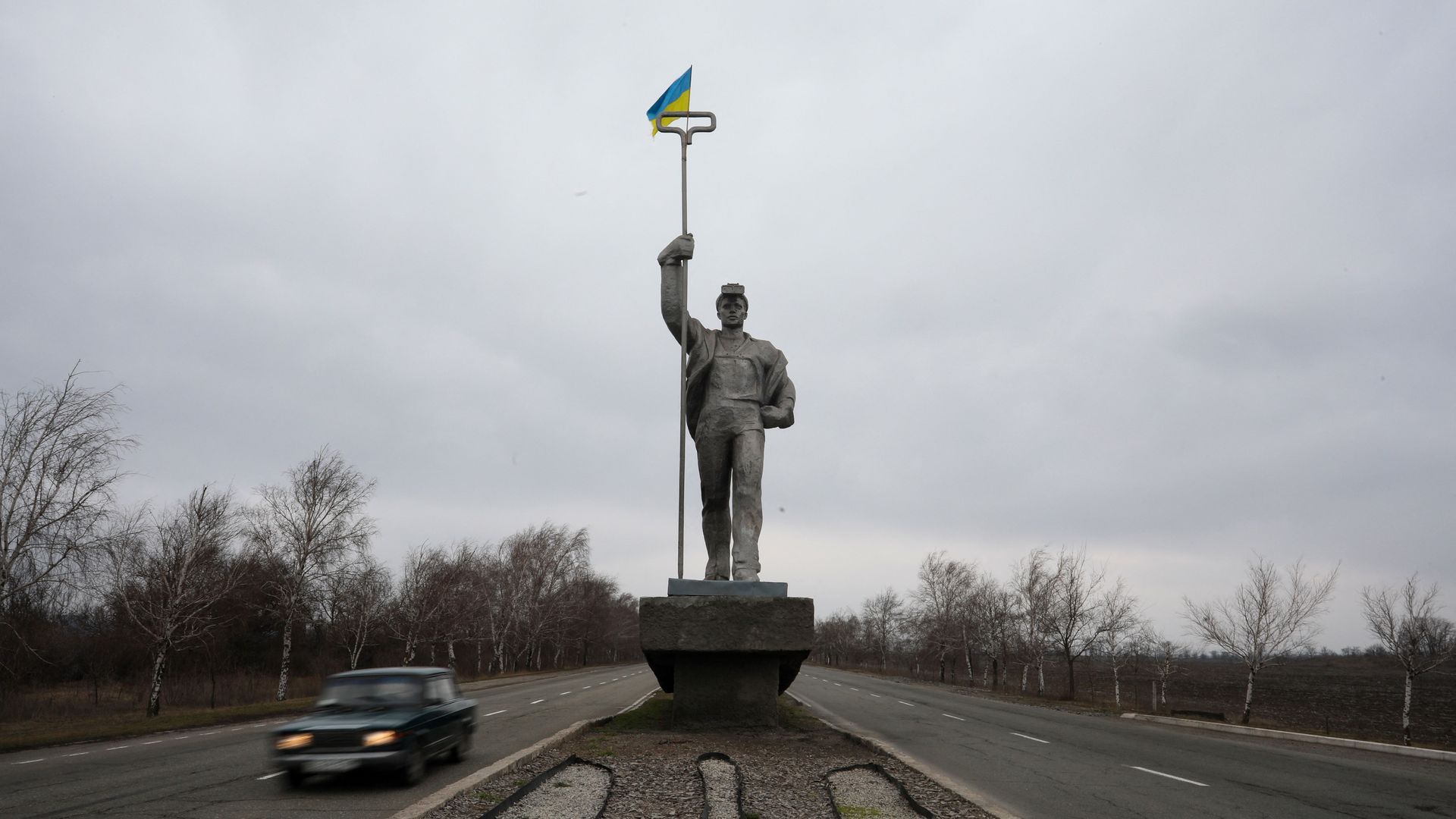 The fate of hundreds of Ukrainians who were sheltering in a Mariupol theater bombed by Russian forces was still unknown, President Volodymyr Zelensky said in a televised address late Wednesday.
The latest: Over 1,000 people were believed to have taken refuge in the shelter when it was hit earlier Wednesday, the Mariupol City Council said on Telegram. An official in the city's mayor's office told Reuters Thursday that the shelter under withstood the strike and said there are survivors still trapped in it.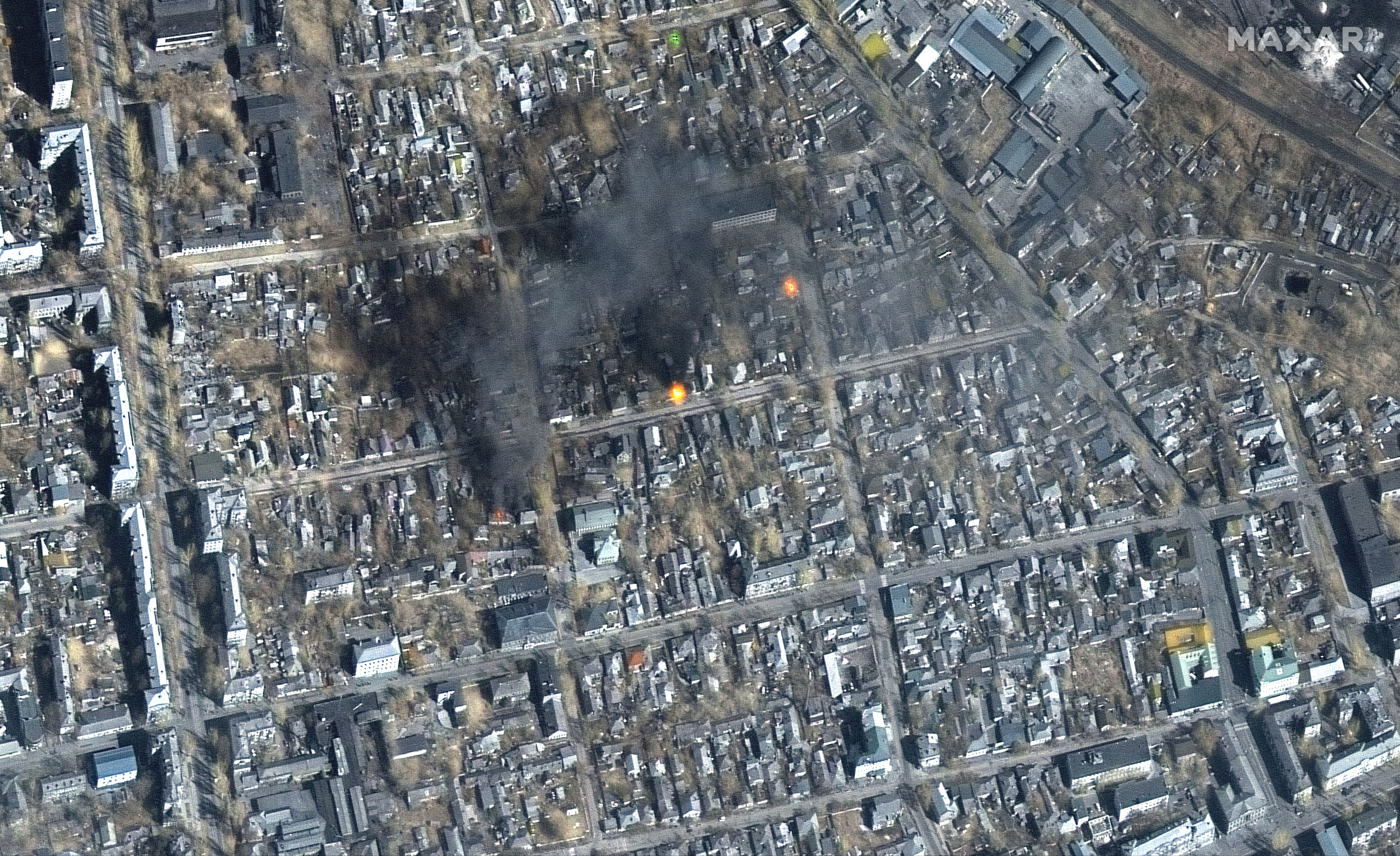 "The bomb shelter held. Now the rubble is being cleared. There are survivors. We don't know about the (number of ) victims yet," mayoral adviser Petro Andrushchenko said, according to Reuters.
Maxar Technology said in an email its satellite images captured the word "children" written in "large, white letters (in Russian) in front of and behind the theater" as recently as Monday.
"Our hearts are broken by what Russia is doing to our people. To our Mariupol. To the Donetsk region," Zelensky said in his address.
City officials said inspecting the site was difficult due to almost-constant attacks and the "extent of the damage," per the Washington Post, which verified video images of the site.
What they're saying: Russian forces "purposefully and cynically destroyed the Drama Theater in the heart of Mariupol," the city council said in a Telegram post earlier Wednesday, per a CNN translation. "The plane dropped a bomb on a building where hundreds of peaceful Mariupol residents were hiding."
"It is still impossible to estimate the scale of this horrific and inhumane act, because the city continues to shell residential areas. It is known that after the bombing, the central part of the Drama Theater was destroyed, and the entrance to the bomb shelter in the building was destroyed." 
"Women, children, and the elderly remain in the enemy's sights. These are completely unarmed peaceful people," the city council added. "We will never forgive and never forget."
Russia's Defense Ministry denied bombing the theater.
The big picture: The invasion has killed at least 691 civilians, according to the UN.
Go deeper ... Dashboard: Russian invasion of Ukraine
Editor's note: This article has been updated with comment from Zelensky, Mariupol officials, Russia's Defense Ministry and Maxar Technologies.
Go deeper