Groups warn Biden administration on cutting off Russian Internet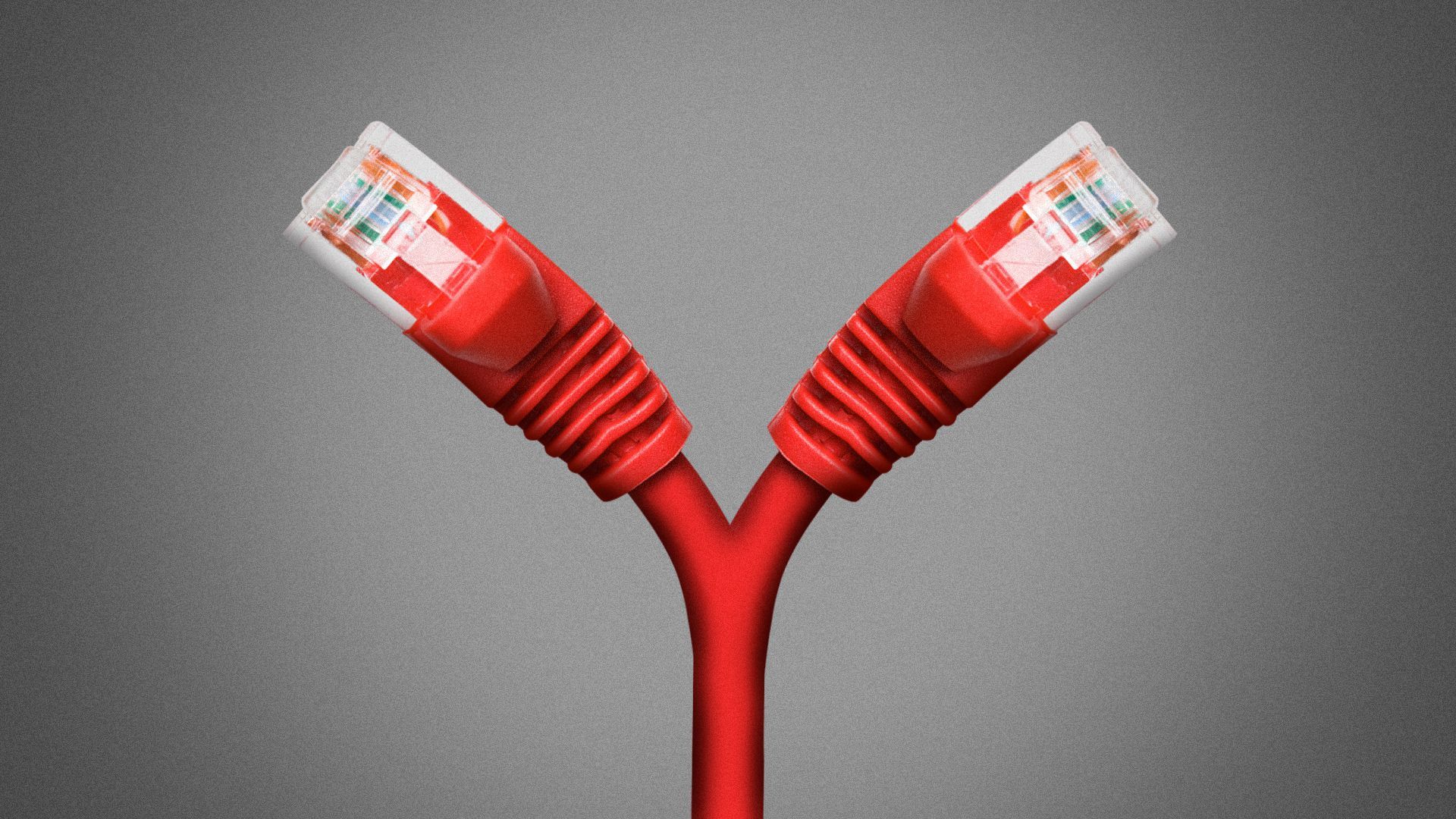 A broad coalition of civil society groups is making the case that, as odious as Russia's invasion of Ukraine is, its citizens should not be deprived of basic internet access.
Why it matters: The U.S. has imposed strict sanctions on Russia and at least two internet providers have already cut off service to the country.
Driving the news: In a letter to the White House, the groups argue that the U.S. and other actors should "carefully consider the full impact of such measures and their possible unintended consequences."
They also call for the U.S. to explicitly provide a license allowing businesses to provide basic internet services in Russia, despite sanctions, as the government has done in other sanctioned countries, such as Iran, Cuba and Syria.
There are dozens of signatories to the letter, including Access Now, Center for Democracy & Technology, Committee to Protect Journalists, Electronic Frontier Foundation, Human Rights Watch and the Wikimedia Foundation.
The push comes as Internet service providers Cogent and Lumen have shuttered their service in Russia.
The big picture: Independent information is already becoming harder to get in Russia, with the country having cut off or reduced access to Facebook, Twitter and other major sources of information.
What they're saying: In the letter, the groups say they "deplore Russia's invasion of Ukraine," condemn "the grave violations committed by Russian forces there" and "applaud strong sanctions broadly."
"However, we write to express our concerns about growing calls to interfere with the Russian people's access to the internet, which we fear will hurt individuals attempting to organize in opposition to the war, report openly and honestly on events in Russia, and access information about what is happening in Ukraine and abroad. These measures could also unnecessarily facilitate further repression by the Russian government."
Update: The White House told Axios it agrees "it would be ill-advised to limit the people of Russia's access to the Internet, and the U.S. government has not taken any actions to block the people of Russia's access to the internet." None of the sanctions so far prevent companies from providing Internet access to Russia.
"It is Putin's actions that have resulted in a private sector-led exodus out of Russia, and it is the Kremlin which is engaged in a full assault on media freedom and the truth in order to mislead the Russian people and the world," a White House spokesperson told Axios.
"There is nothing that Putin would like better than to keep the people of Russia from learning the truth about its unjustified war against Ukraine and about what is happening on the ground," the spokesperson said. "The people of Russia did not choose this war. Putin did. They have a right to know about the death, suffering, and destruction being inflicted by their government on the people of Ukraine. The people of Russia also have a right to know about the human costs of this senseless war to their own soldiers."
Go deeper