House Democrats told to prepare for post-retreat budget vote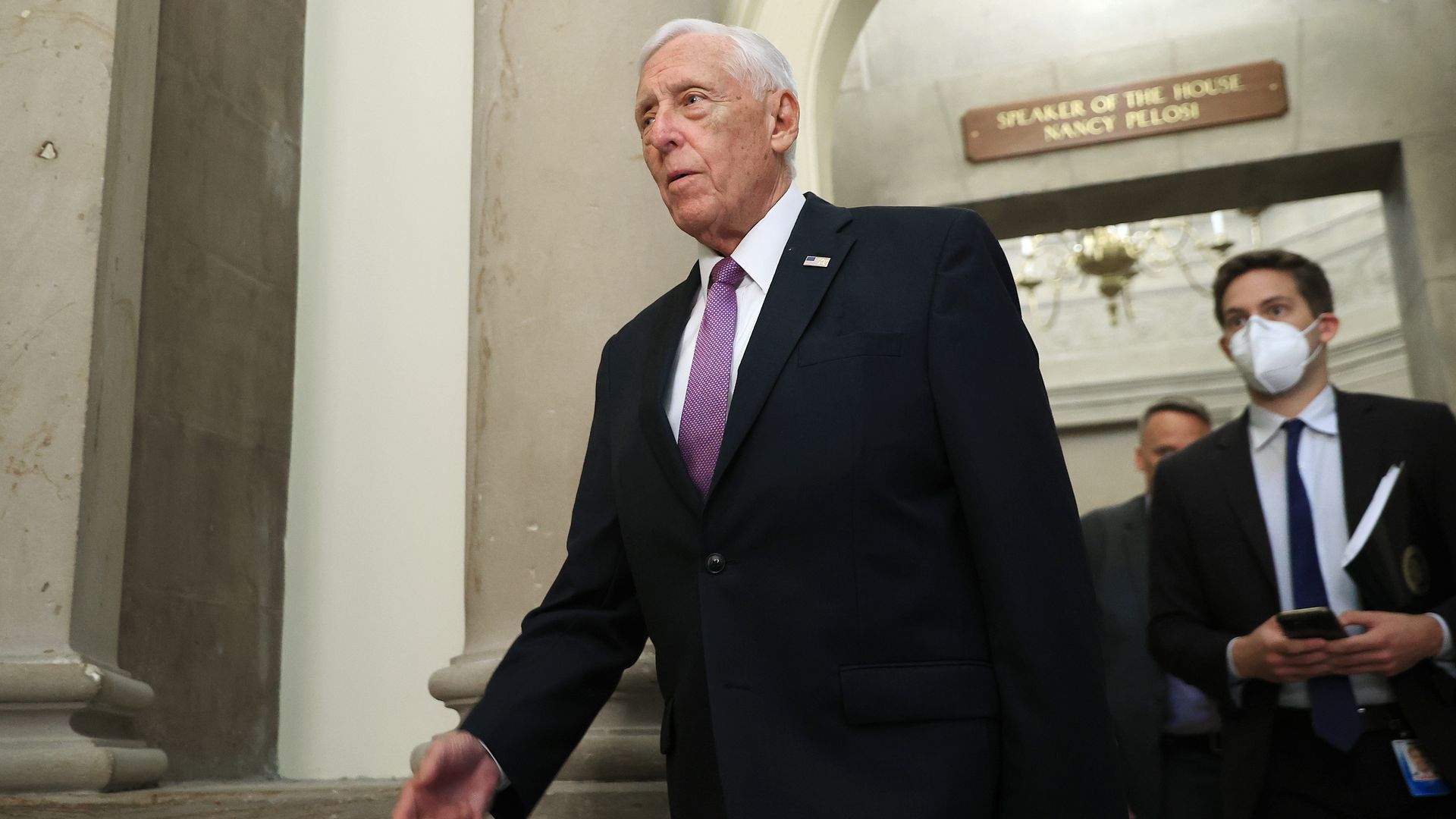 House Majority Leader Steny Hoyer on Tuesday told House Democrats to prepare to potentially return to D.C. from their annual retreat in Philadelphia on Friday to pass a budget bill, aides and members in the room tell Axios.
Why it matters: Democrats are trying to cram major legislation to fund the government and sanction Russia in a window of just a few days, leaving little room for error.
The retreat is set to start Wednesday, with President Biden scheduled to address members on Friday.
What they're saying: "We were warned of that possibility," Rep. Jared Huffman (D-Calif.) told Axios. "Just to be careful about planning a direct trip home from the retreat."
Members stressed that a Friday return is still a remote possibility. "That is the unlikely backup," said Rep. David Price (D-N.C.).
According to Price and Rep. Jan Schakowsky (D-Ill.), members were told negotiations over the omnibus budget bill are "98% there."
"It's not going to get delayed, we're going to vote tomorrow," said Rep. Rosa DeLauro (D-Conn.), the chair of the House Appropriations Committee.
What's next: Pelosi said in the meeting the House will move forward with legislation this week banning Russian oil imports, which includes other sanctions, according to a Democratic House aide.
Go deeper