Apple debuts Mac Studio, updates iPhone SE and iPad Air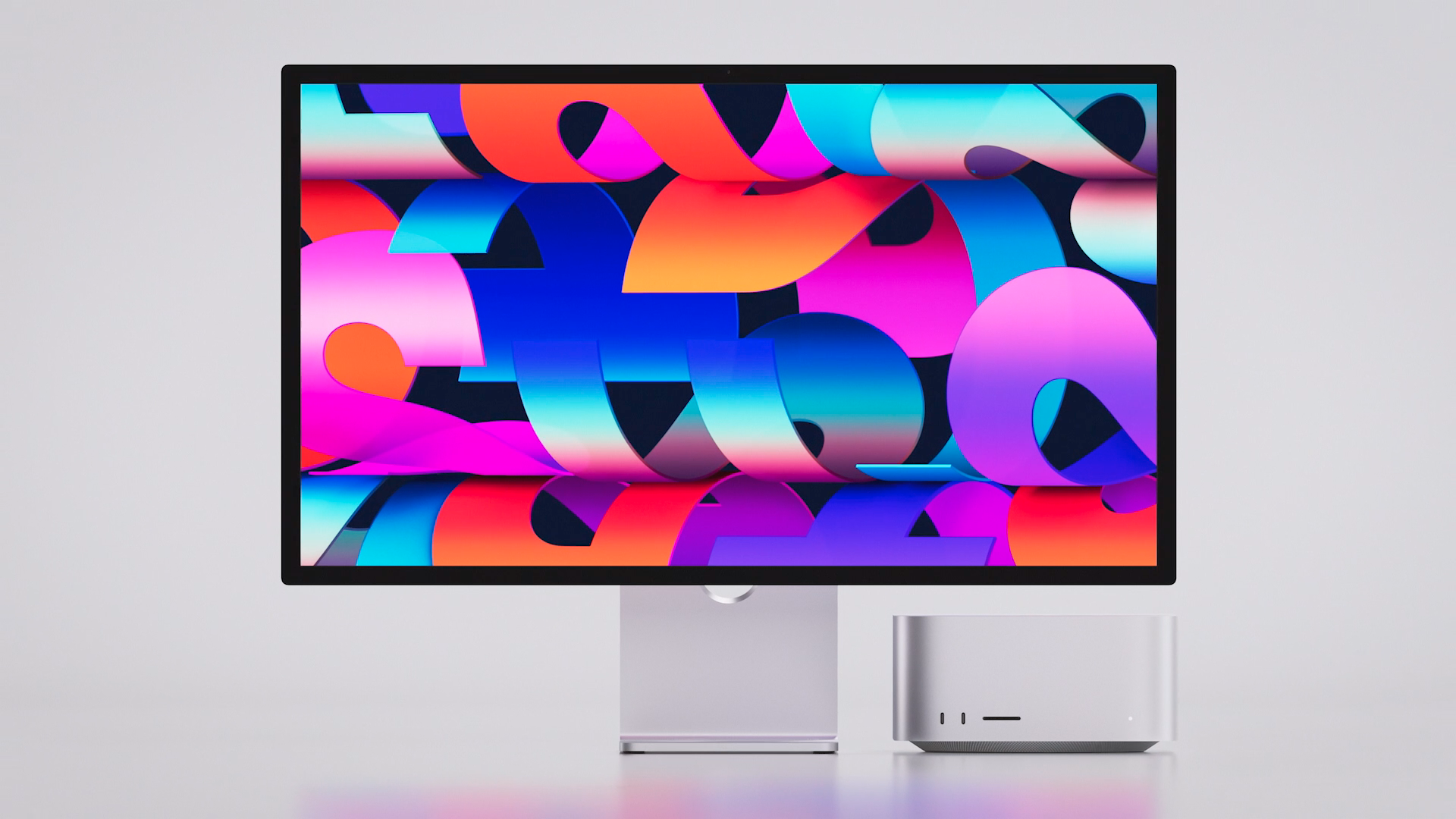 Apple on Tuesday announced a new Mac Studio desktop computer powered by a faster M1 ultra processor as well as new versions of the iPhone SE and iPad Air with faster processors and 5G support.
Why it matters: The moves, part of Apple's first product launch of the year, gives Mac buyers a new option and helps the iPhone be more competitive in the mid-range market.
Details: Here's what Apple has announced:
A new desktop Mac Studio computer built around either the M1 Max or a new M1 Ultra processor for Macs with improved graphics performance. Until now, Apple's desktop line had long been limited to the entry-level Mac mini, the all-in-one iMac or the very high-end Mac Pro. (Long time Apple watchers will remember that the company briefly had a mid-size desktop before, the oft-maligned PowerMac G4 Cube.)
Along with the new desktop, Apple introduced a companion 27-inch Studio Display monitor with a 5K Retina display that has its own A13 Bionic processor to power the built-in 12-megapixel ultrawide camera, 6-speaker sound system and microphone array.
The M1 Max-powered version of the Mac Studio starts at $1,999, while the M1 Ultra starts at $3,999. The Studio Display sells for $1,599. All are available March 18.
The iPhone SE, with a smaller 4.7-inch display, allows Apple to reach mid-range phone buyers who want a smaller phone. It starts at $429 and will be available March 18.
An updated iPad Air that has the M1 processor that powers the iPad Pro and some Mac computers. It also features optional 5G support and an improved front-facing camera for better video chat. It will start at $599 and be available on March 18.
Apple TV+ is entering into live sports via a deal with Major League Baseball that will offer two games on Friday that are exclusive to Apple TV+. (Yes, but: the deal comes as the season has been delayed due to a lockout.)
The iPhone 13 and iPhone 13 Pro are getting new green color options.
Of note: The iPhone SE appears to support several flavors of 5G, but not the fastest, short-range millimeter wave bandwidths. That helps keep down the cost, analysts say.
Yes, but: Despite billing the event as "Peek Performance" Apple did not provide a sneak peek at any further-out products.
Go deeper