U.S. Paralympics gold medalist pays tribute to Ukraine birthplace after win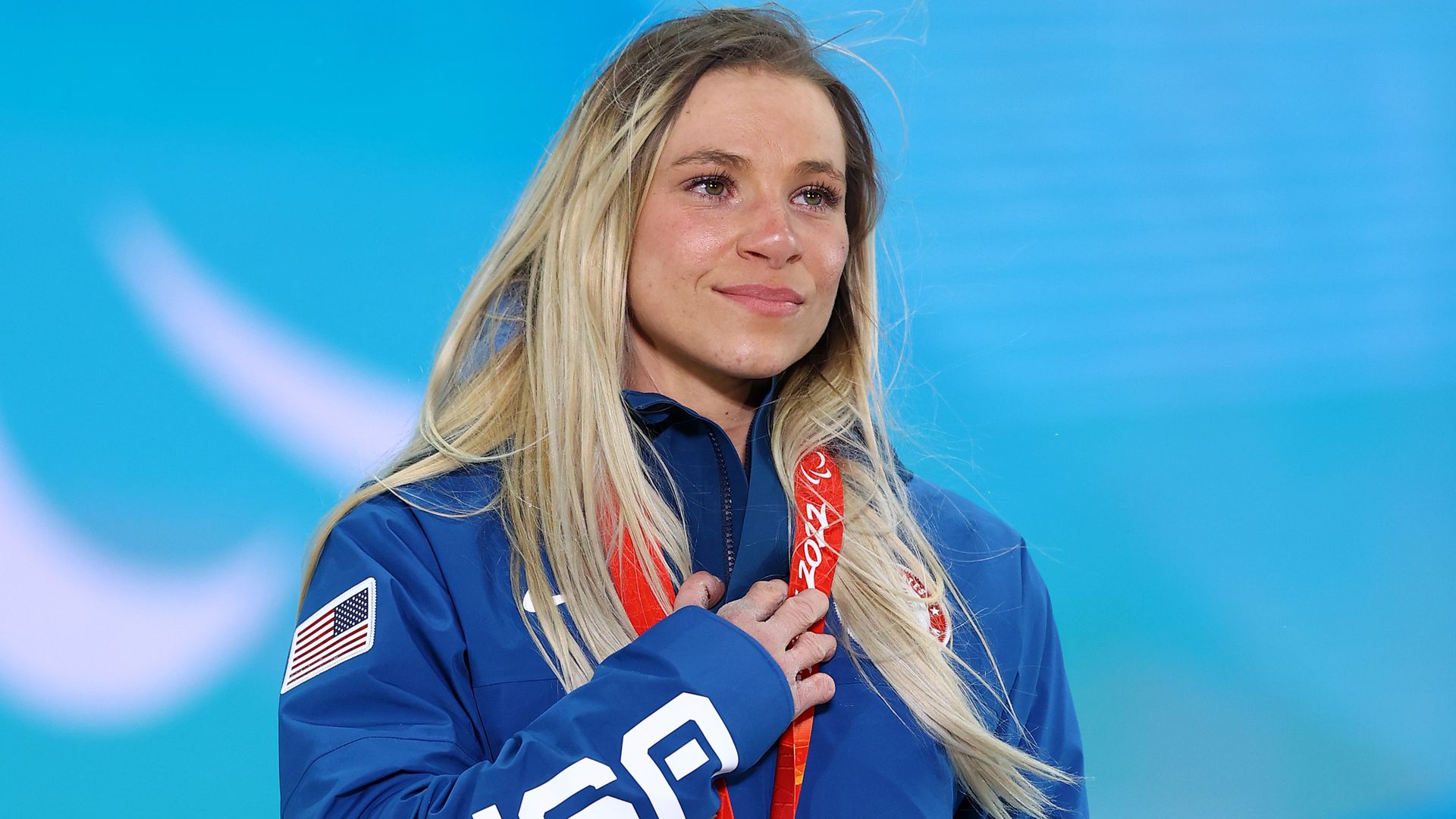 Oksana Masters, who won Team USA's first gold medal of the Beijing Winter Paralympics, has opened about the difficulty in competing in the Games during the Russian military invasion of her birthplace, Ukraine.
What she's saying: "I feel selfish, helpless, and guilty for being here," she wrote in an Instagram post. "However, I have always been so proud to be Ukrainian, felt so much pride at the sight of the Ukrainian flag, and now more than ever, I am the proudest to say I am Ukrainian. My mom always said my Ukrainian heart made me resilient; it made me a fighter."
The 32-year-old multisport Paralympian noted in Saturday's post that the Winter Paralympics were a reminder of how sport "has always had the power to unite the world" and vowed to race "for more than just my own goals, more than a spot on the podium."
"I want to help make sure no child is forgotten. I know how it felt to be a child in Ukraine with disabilities where the resource for medical help was slim to non-existent — more now in the midst of a war," she added, linking to the No Child Forgotten's fund-raising campaign to help Ukraine.
The big picture: Masters was born in Ukraine with defects to her limbs and some organs linked to the nearby Chernobyl nuclear disaster. She had both of her legs amputated above the knee as a child and spent time in an orphanage before being adopted by an American woman.
By the numbers: Masters took her Beijing Paralympics medals tally to two on Sunday, winning silver in the long-distance sitting cross-country skiing event following her gold in the women's skiing sitting 6km sprint biathlon.
She has now won 12 Paralympic medals — nine at the Winter Games and three in the summer event.
Go deeper