Obama to keynote misinformation event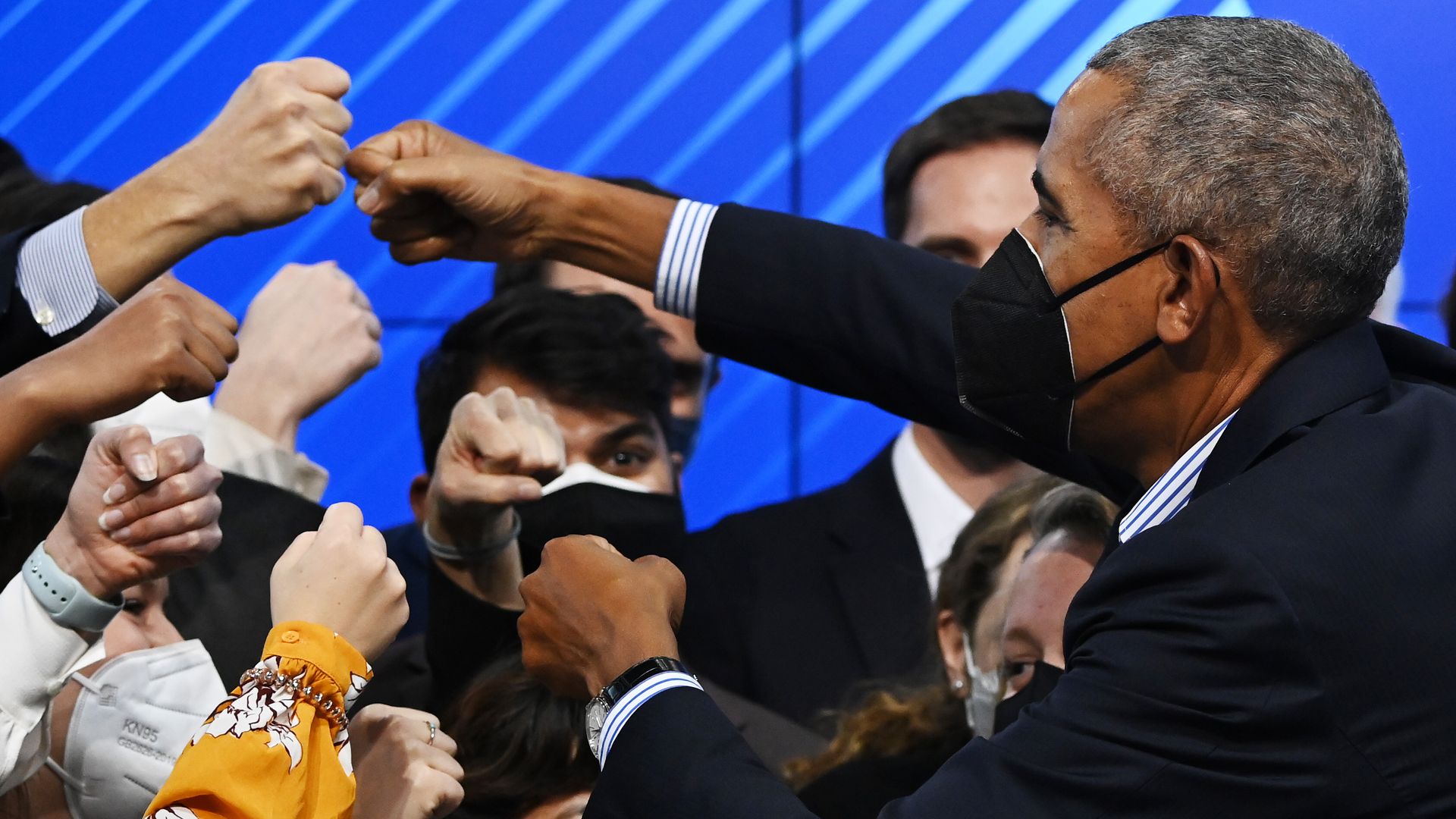 Former President Obama will give the keynote on April 21 at a forum on disinformation at the Cyber Policy Center at Stanford University's Freeman Spogli Institute for International Studies.
Why it matters: With disinformation burgeoning at home and abroad, Obama's views can be expected to get massive news coverage and social-media lift.
Obama's office confirmed two other upcoming appearances, including a second event focused on disinformation:
Obama will join an armchair conversation with Jeffrey Goldberg, editor in chief of The Atlantic, on April 6 as part of a three-day event exploring the organized spread of disinformation and strategies to respond to it, hosted by the University of Chicago's Institute of Politics and The Atlantic.
While in Chicago, Obama will meet with Obama Foundation Scholars from the University of Chicago and Columbia University, "to hear the innovative ways the young leaders are addressing this issue and working to fill systemic gaps, empower communities, and hold power to account in democracies around the world," his office said.
Go deeper