Iowa Gov. Reynolds to deliver GOP response to Biden's State of the Union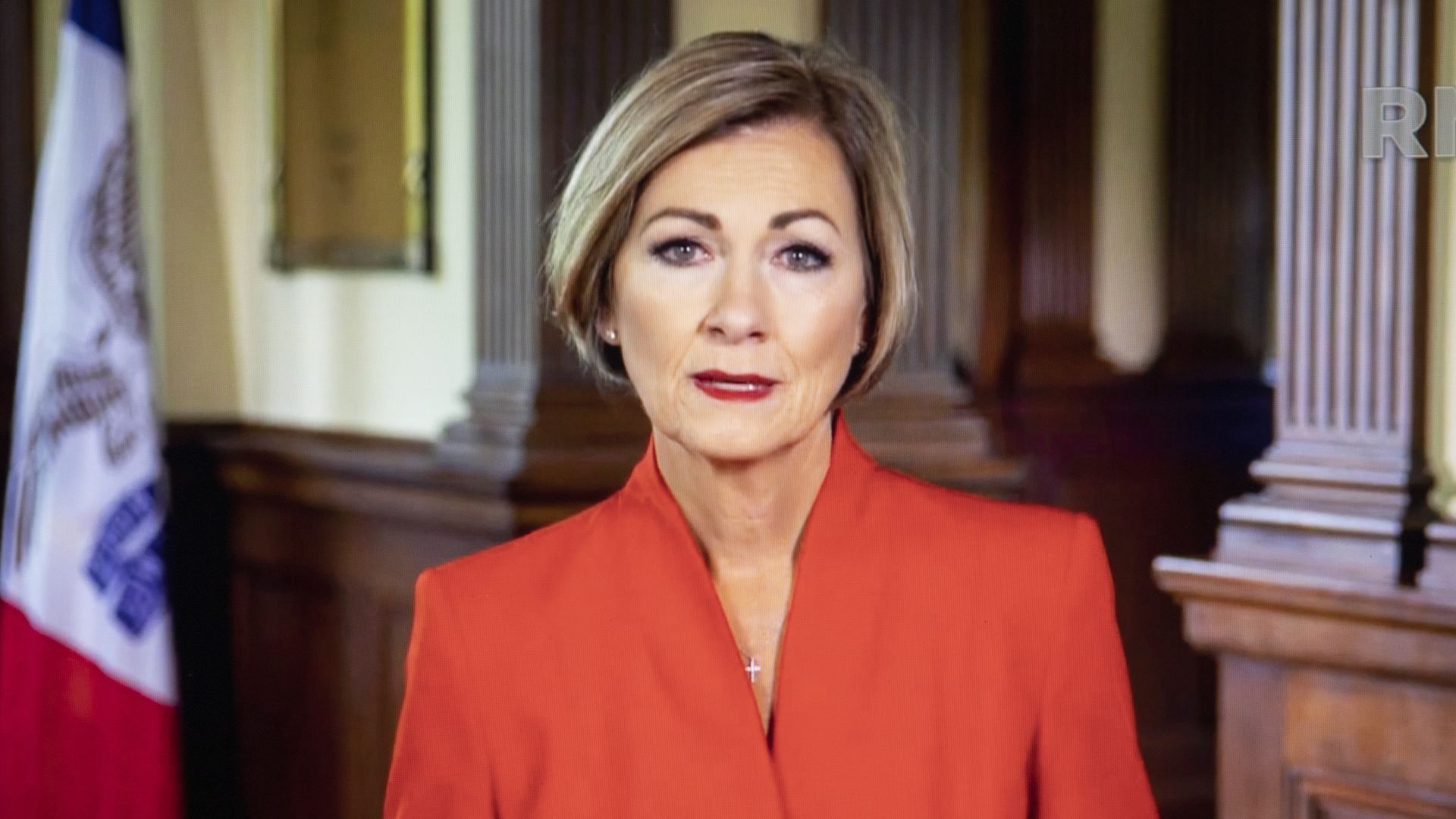 Iowa Gov. Kim Reynolds (R) will deliver the GOP's response to President Biden's State of the Union address on March 1.
What they're saying: "Governor Kim Reynolds' brave, bold, and successful leadership for Iowans has put her right at the front of that pack," Senate Minority Leader Mitch McConnell (R-Ky.) said in a statement Tuesday.
"She handled COVID by choosing freedom over lockdowns and personal responsibility over mandates – leading to real economic recovery from the pandemic," House Minority Leader Kevin McCarthy (R-Calif.) added.
"The Biden Administration is governing from the far-left, ignoring the problems of working-class Americans while pushing an agenda that stifles free speech, free thought, and economic freedom," Reynolds said in a statement.
Go deeper