Updated Feb 17, 2022 -

World
Pentagon: Russian jets intercept U.S. Navy planes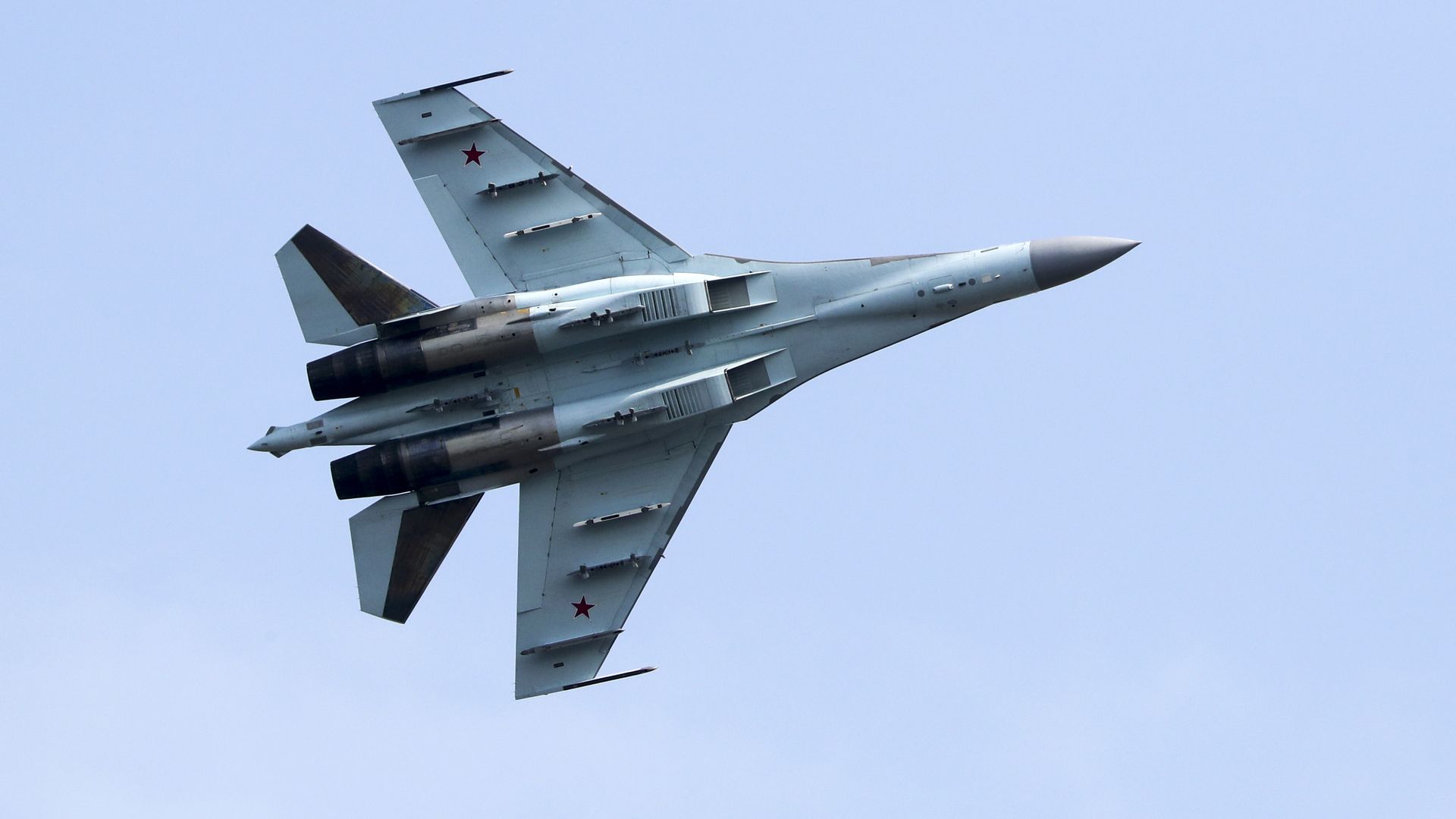 Three U.S. Navy patrol aircraft "experienced unprofessional intercepts" by Russian planes over the weekend as they flew in international airspace over the Mediterranean Sea, the Pentagon said on Wednesday.
Why it matters: As U.S. officials warn of an increased presence of Russian troops at Ukraine's border, State Department and Pentagon officials said in emailed statements that the U.S. had "made our concerns known" to Kremlin officials "through diplomatic channels" about the P-8A aircrafts' Mediterranean incidents.
While it's "not unusual" to have Russian planes approach U.S. military aircraft, most of these are regarded as professional and safe, per CNN, which was first to report on the "extremely close" encounters.
What they're saying: "While no one was hurt, interactions such as these could result in miscalculations and mistakes that lead to more dangerous outcomes," a Pentagon spokesperson said.
"The US will continue to operate safely, professionally and consistent with international law in international waters and airspace. We expect Russia to do the same."
Worth noting: Russia's Defense Ministry said in a statement on Tuesday that it was conducting military drills in the eastern Mediterranean Sea.
"The main focus of the ongoing exercise is to practice the actions of the Navy and the Aerospace Forces to protect Russian national interests in the oceans, as well as counter the military threats of the Russian Federation from sea and ocean directions," the Defense Ministry said.
"More than 140 warships and support vessels, more than 60 aircraft, 1,000 units of military equipment and about 10,000 military personnel are involved in ongoing naval exercises," it added, without specifying the location of the drills.
Editor's note: This article has been updated with comment from Russia's Defense Ministry.
Go deeper