Biden orders release of Trump visitor logs to Jan. 6 committee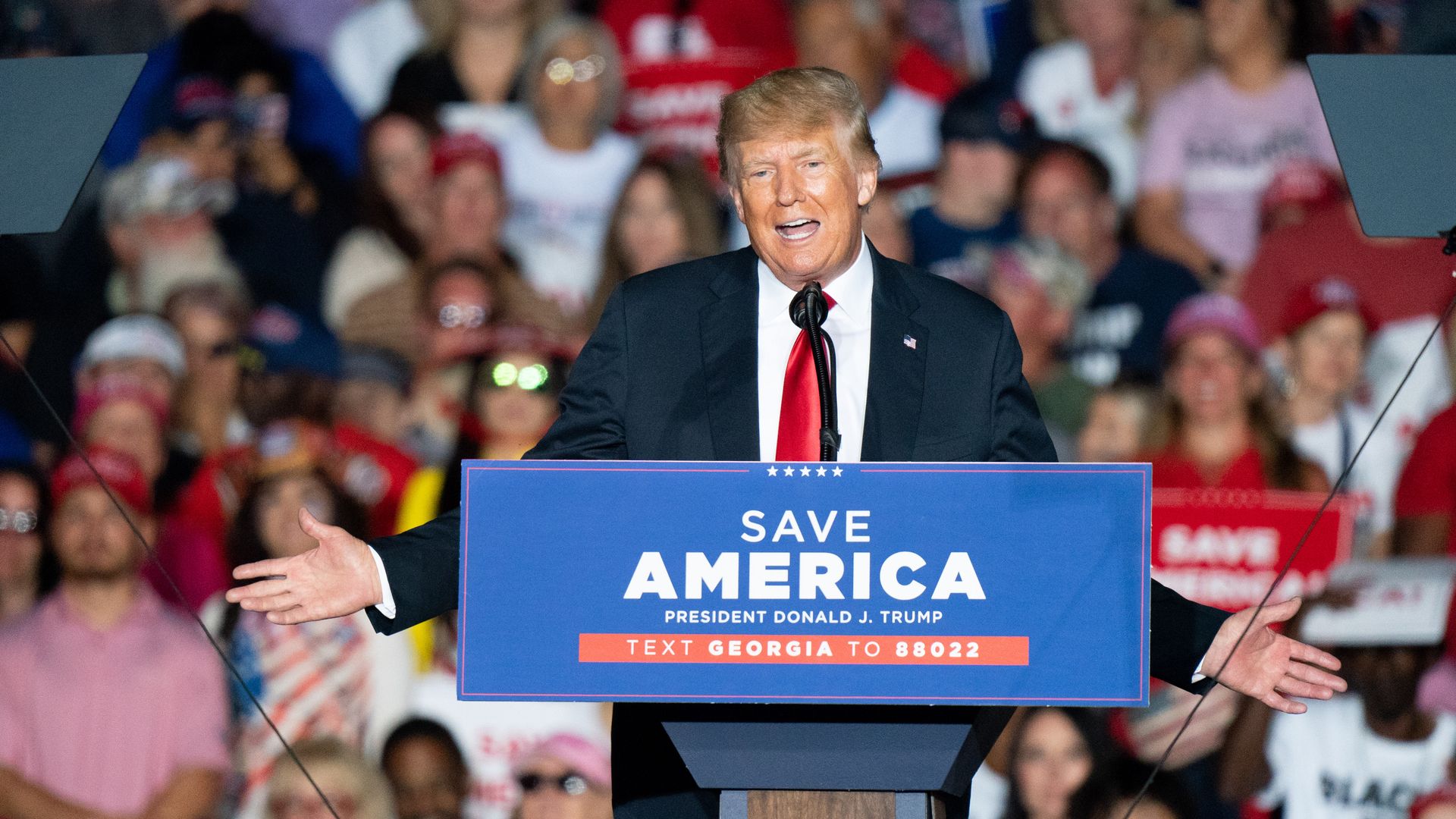 President Biden has ordered the National Archives and Records Administration to hand over White House visitor logs from the Trump administration to the Jan. 6 select committee.
Driving the news: White House counsel Dana Remus said in a letter dated Tuesday that Biden rejected former President Trump's claim that he could assert executive privilege to block the visitor logs' release.
Biden "has determined that an assertion of executive privilege is not in the best interests of the United States, and therefore is not justified," Remus said in a letter to U.S. archivist David Ferriero obtained by Axios.
Remus instructed Ferriero to release the logs to the select committee within 15 days.
The New York Times first reported on Remus' letter.
What they're saying: In the letter, Remus said that the logs needed to be released because "Congress has a compelling need."
She added that "constitutional protections of executive privilege should not be used to shield, from Congress or the public, information that reflects a clear and apparent effort to subvert the Constitution itself."
Remus said the logs have appointment information of people who entered the White House, including on Jan. 6.
Remus said that the committee has agreed "to treat entries associated with appointments designated as national-security sensitive or otherwise-highly sensitive as confidential" and will not be sharing them publicly without prior consultation.
Ferriero sent a letter to Trump later on Wednesday informing him that the National Archives and Records Administration will hand over the logs to the Jan. 6 committee in early March.
"I will deliver these documents to the Select Committee 15 days after this notification (which is March 3, 2022), unless prohibited by court order," Ferriero wrote in his letter.
A representative for Trump did not immediately respond to Axios' request for comment.
The big picture: Trump's visitor logs could provide an insight into what Trump was doing in the White House during his time in office, especially as he increasingly hosted conspiracy theorists toward the end of his presidency.
The Trump administration kept visitor logs private, with the former president arguing in 2017 that they could not be released due to national security concerns.
The Biden administration voluntarily discloses visitor logs on a monthly basis.
Read the letter:
Editor's note: This story has been updated with new details about U.S. archivist David Ferriero's letter to Trump.
Go deeper