U.S. wins gold medal in first-ever mixed team snowboard cross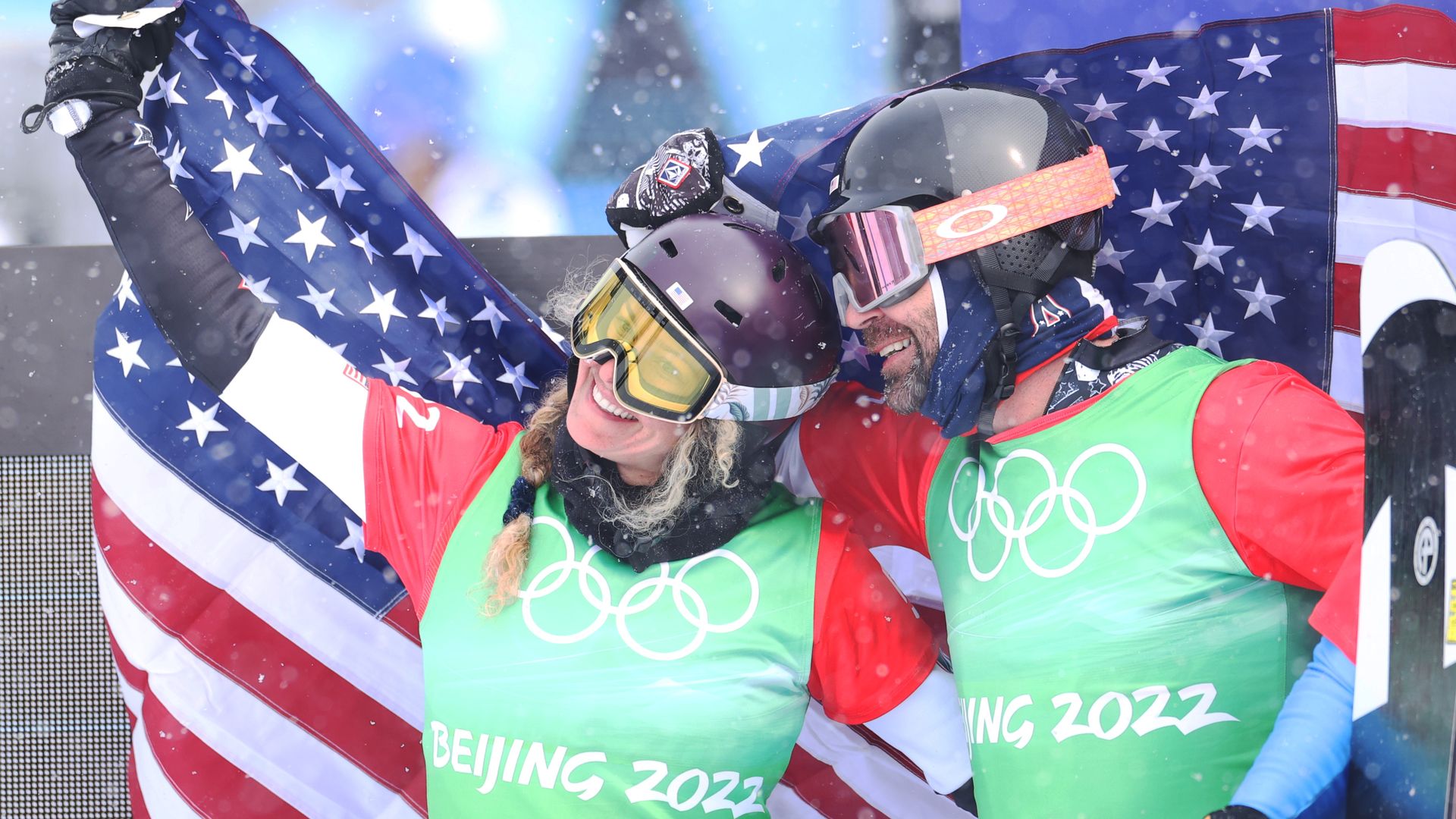 Americans Lindsey Jacobellis and Nick Baumgartner captured the gold medal on Sunday in the debut of the mixed team snowboard cross at the 2022 Beijing Games.
Driving the news: It was Team USA's fifth gold medal of these Games and Jacobellis' second gold after she won the women's snowboard cross Wednesday.
Details: The pair were the oldest team in the competition — Baumgartner is 40 while Jacobellis is 36 — but managed to come back down the stretch.
Jacobellis trailed Italy's Michela Moioli, who won the individual gold medal in the snowboard cross in 2018 but overtook her on a late curve to finish first.
Moioli and Omar Visintin finished with the silver, while Canadians Éliot Grondin and Meryeta O'Dine won bronze.
What they're saying: Baumgartner and Jacobellis, who are competing in their fifth and fourth Olympics respectively, talked about using their experience to edge their younger competitors.
"As an older athlete, it's tough when the young kids start getting really fast and start trying to push you out and take what you want," Baumgartner said.
"To come out here and perform the way we did being the oldest two competitors is pretty cool."
"There's just so many uncontrolled variables, and it's so rare that you get the same circumstance. So it takes years to understand how to best execute certain situations," Jacobellis said.
"You saw today how drastically the speed changed, and we had to completely change up our game plan. It's just being able to pivot and make those kinds of decisions and call the audible and figure it out."
Go deeper