Senators: CIA collecting data on Americans in "warrantless searches"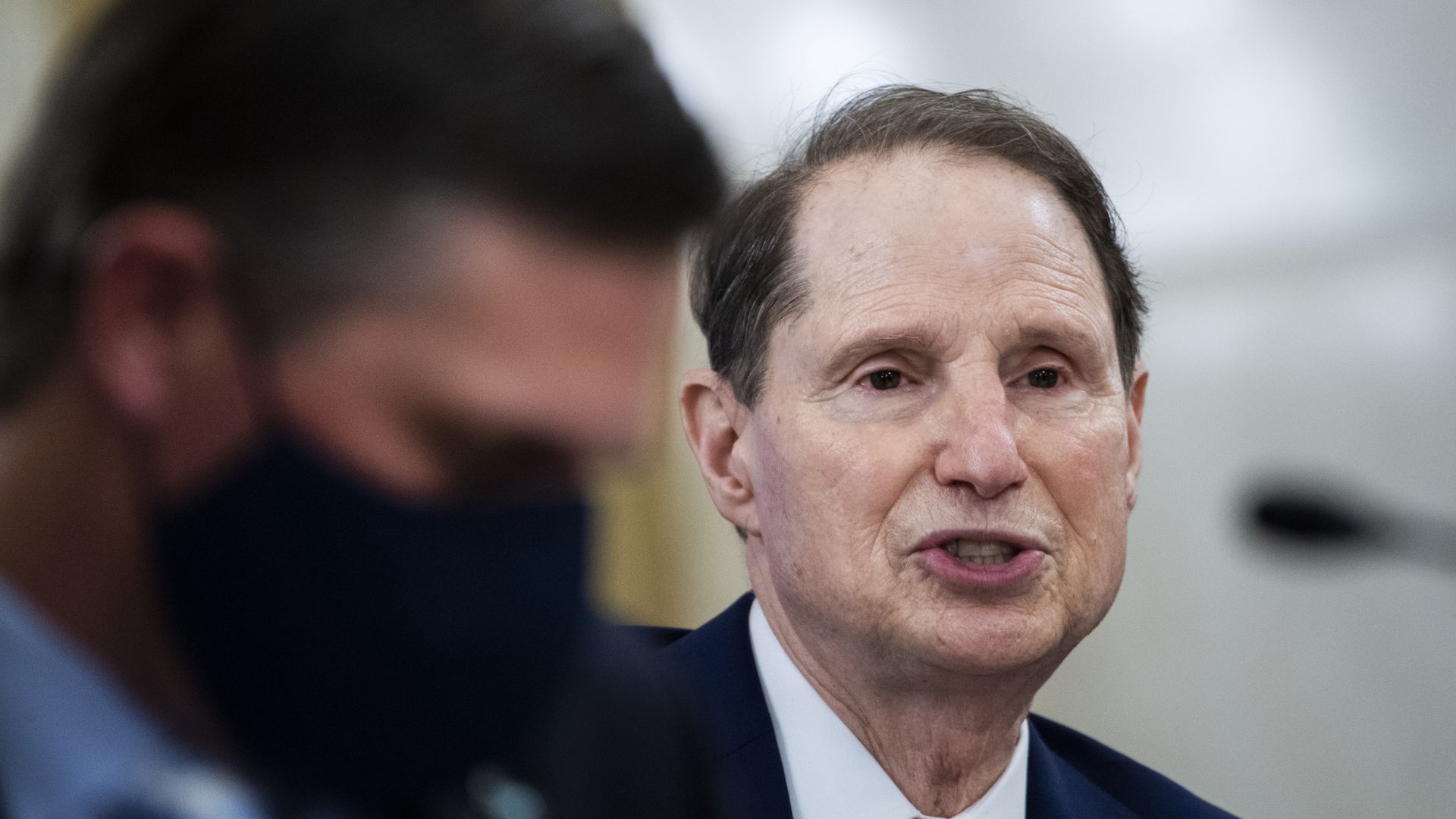 The CIA has for years secretly conducted mass surveillance programs that include collecting data on Americans, two Democratic members of the Senate Intelligence Committee allege in a newly declassified letter.
Why it matters: Sens. Martin Heinrich (D-N.M.) and Ron Wyden (D-Ore.) raise concerns in the letter to CIA Director Bill Burns and Director of National Intelligence Avril Haines dated April 13, 2021, about "serious problems associated with warrantless backdoor searches of Americans."
The CIA allegedly "secretly conducted its own bulk program ... entirely outside the statutory framework that Congress and the public believe govern this collection, and without any of the judicial, congressional or even executive branch oversight that comes from [Foreign Intelligence Surveillance Act] collection," they write.
The senators are calling for the immediate declassification of information on the surveillance program, including what data has been collected.
What they're saying: "In an effort to be transparent, the CIA declassified certain information about two critical national security programs," a CIA spokesperson said in an emailed statement Friday.
"Those two programs are repositories of information about the activities of foreign governments and foreign nationals.  CIA lawfully collected that foreign intelligence information under the National Security Act of 1947 and Executive Order 12333," spokesperson added.
"In the course of any lawful collection, CIA may incidentally acquire information about Americans who are in contact with foreign nationals."
"When the CIA acquires information about Americans, it safeguards that information in accordance with procedures approved by the Attorney General, which restrict the CIA's ability to collect, retain, use, and disseminate the information."
Kristi Scott, the CIA's privacy and civil liberties officer, said in a statement to news outlets Thursday that the agency "recognizes and takes very seriously our obligation to respect the privacy and civil liberties of U.S. persons in the conduct of our vital national security mission."
"CIA is committed to transparency consistent with our obligation to protect intelligence sources and methods," the statement added.
Read the partially redacted letter in full, via DocumentCloud:
Go deeper: In cyber espionage, U.S. is both hunted and hunter
Editor's note: This article has been updated with new details throughout.
Go deeper