In photos: Latino labor battles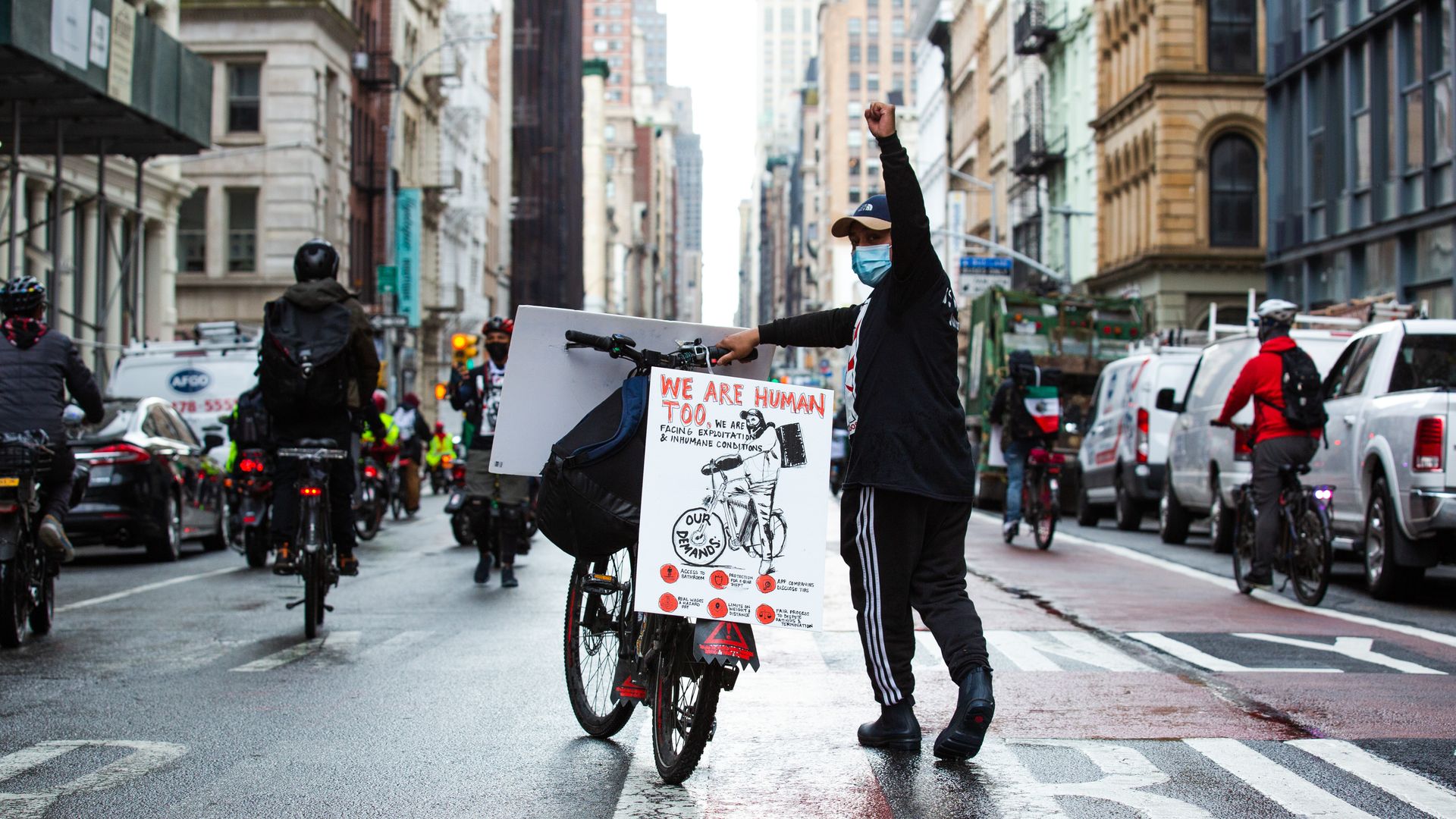 New York City delivery workers who call themselves "Los deliveristas" celebrated new protections and benefits last month, the latest development in the long history of Latinos in workers' rights movements.
Why it matters: Hispanics make up 18% of the US labor force, but are overrepresented as workers in food service (27%), cleaning and maintenance (37%), and farming (43%), occupations where workers have been protesting and striking since the pandemic's onset — and for decades.
In photos: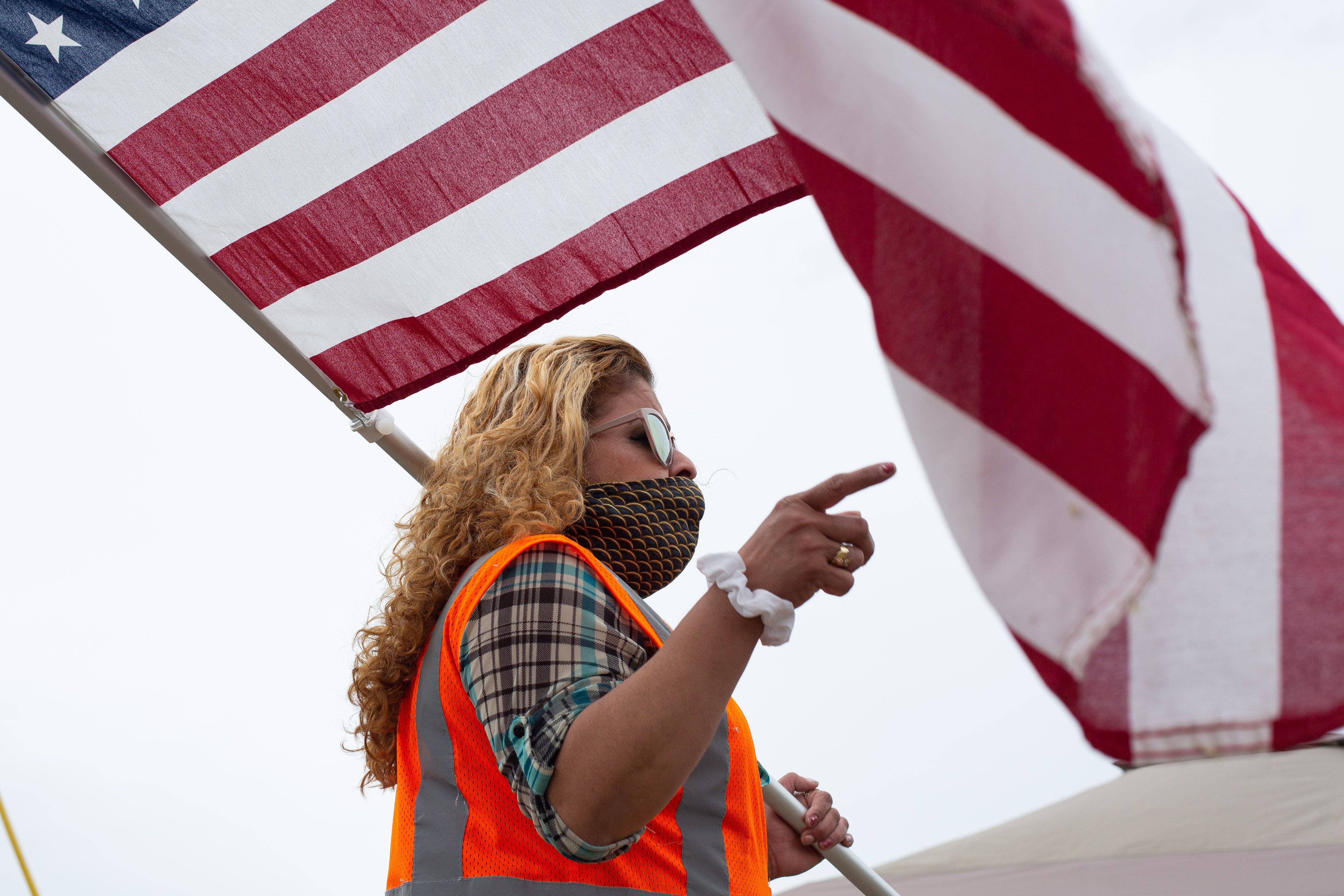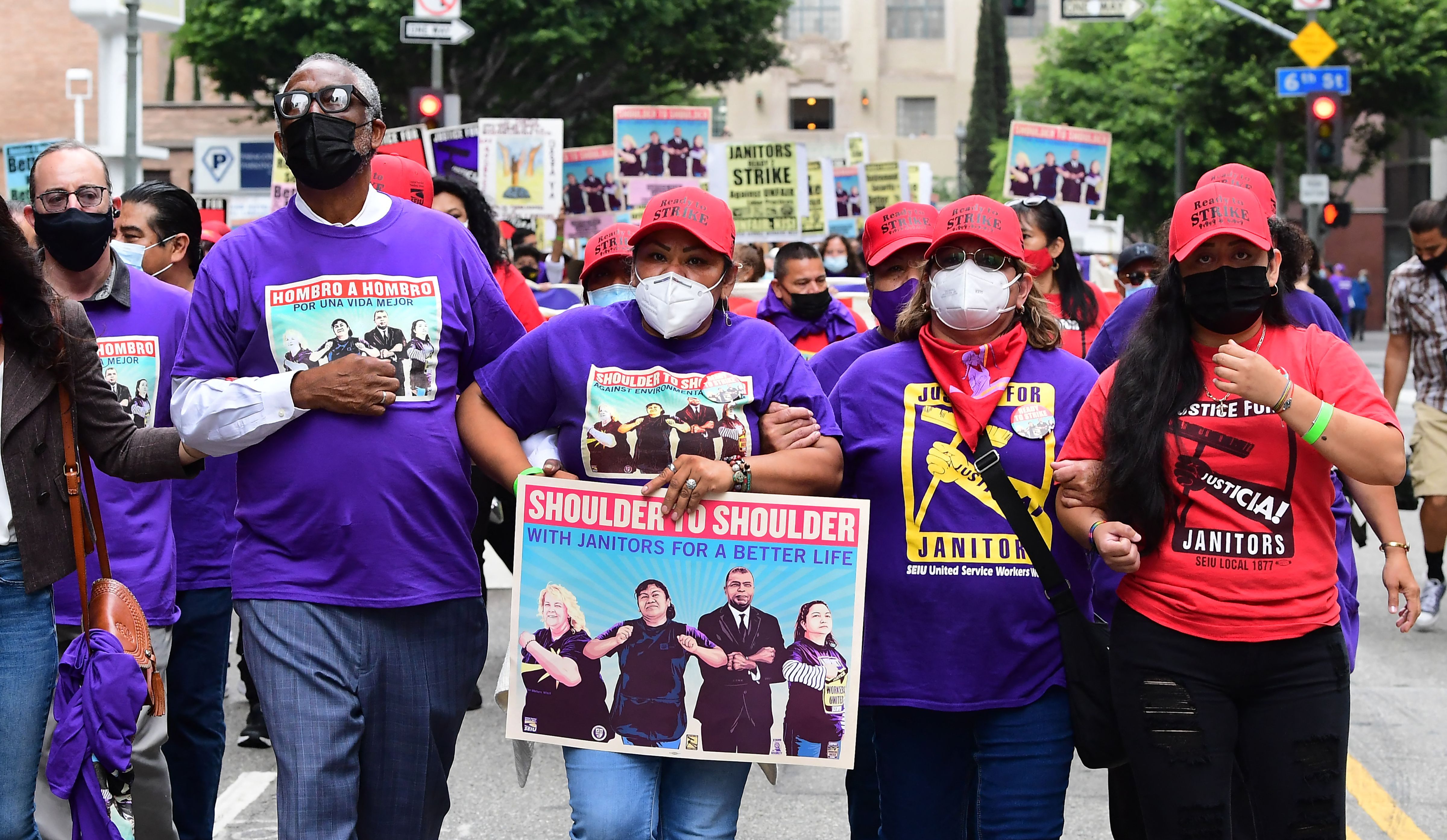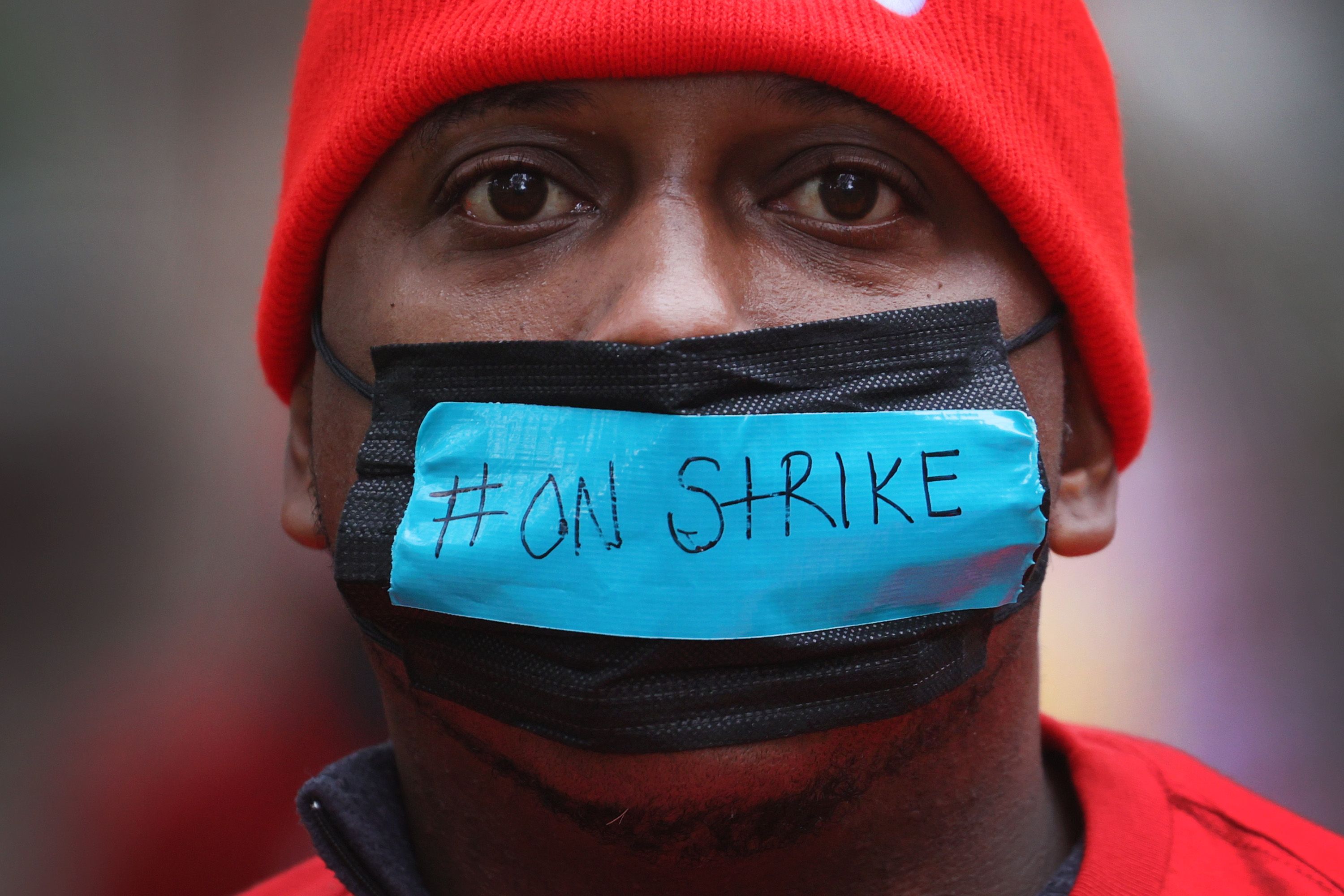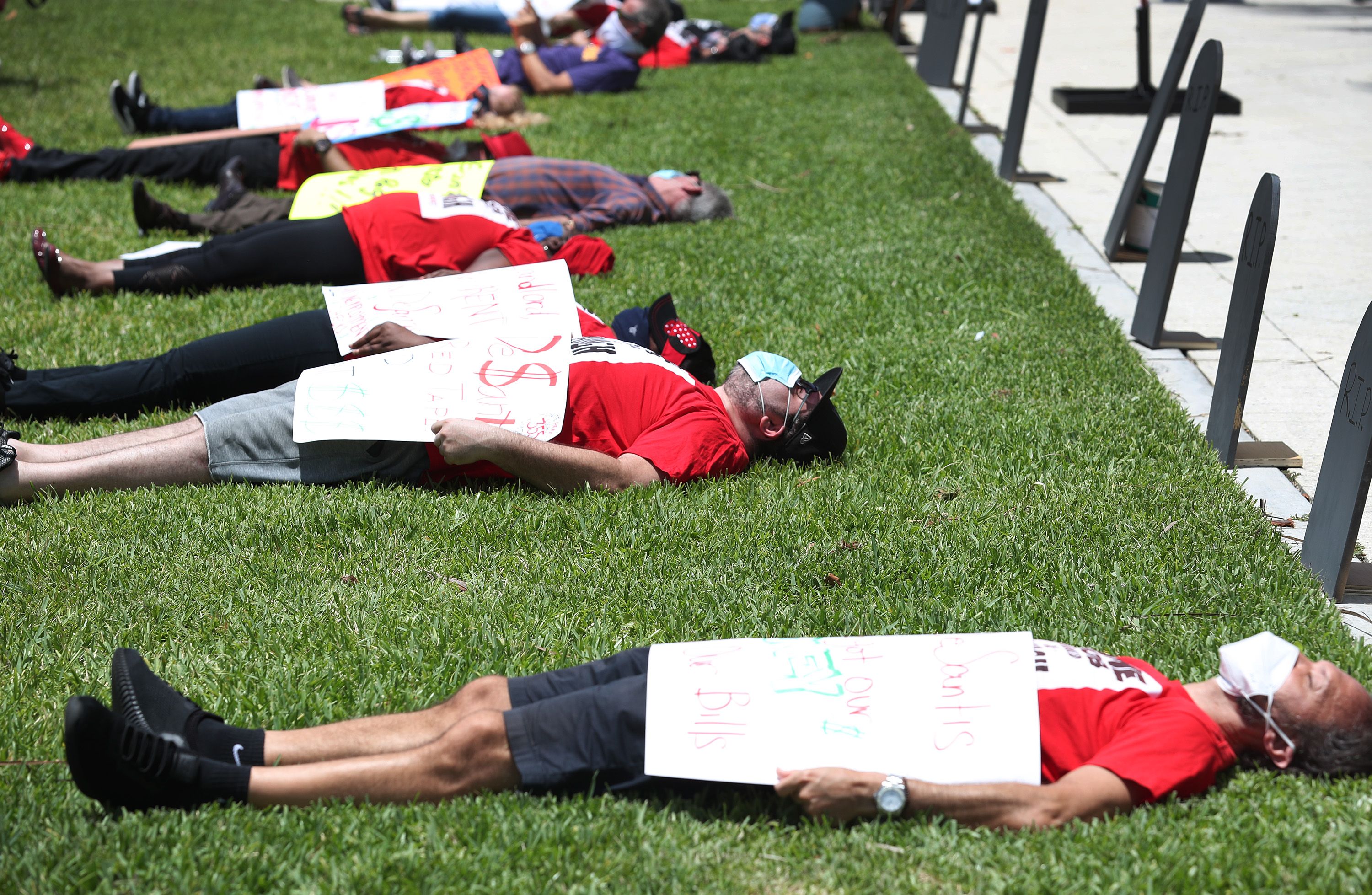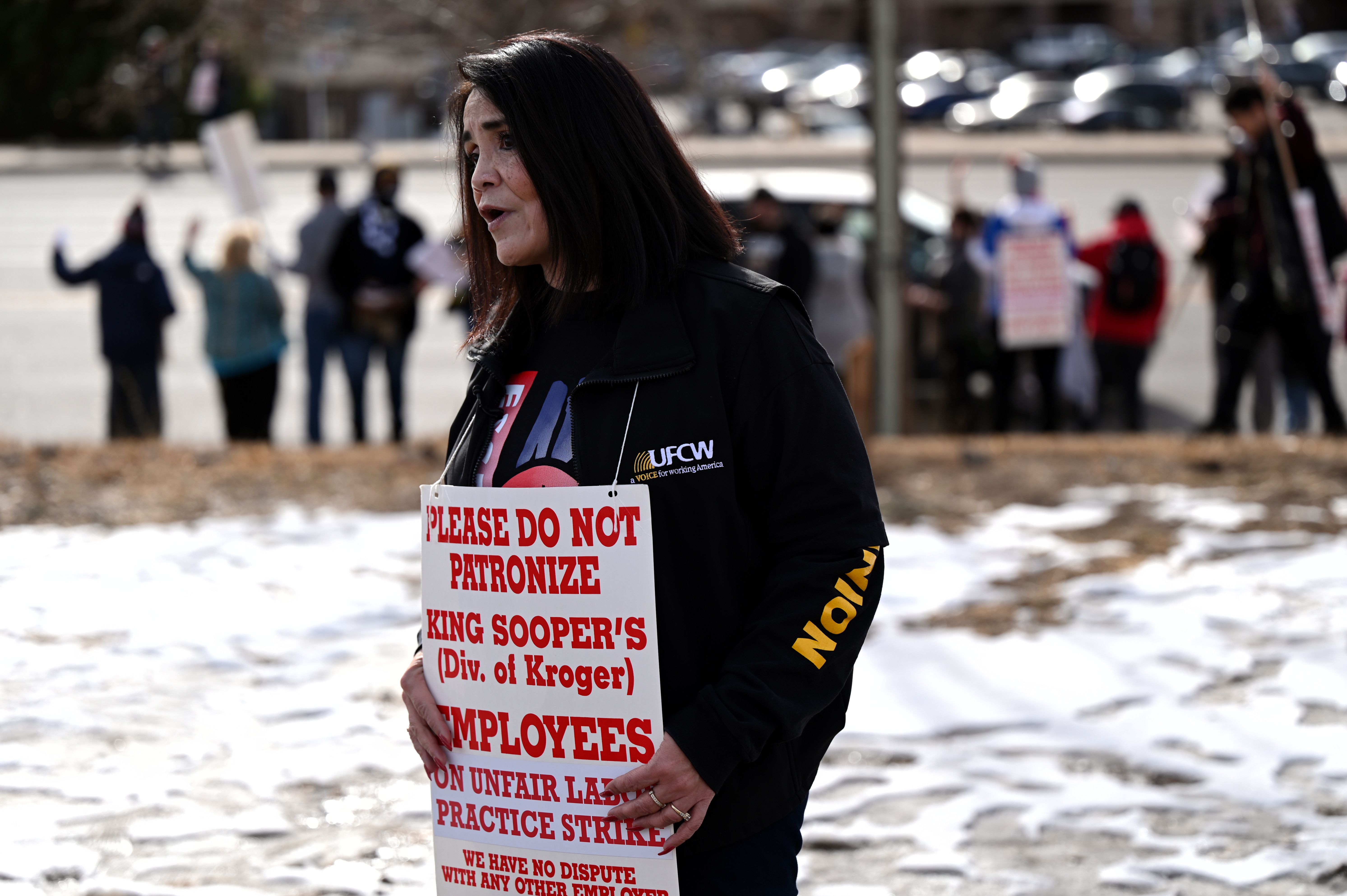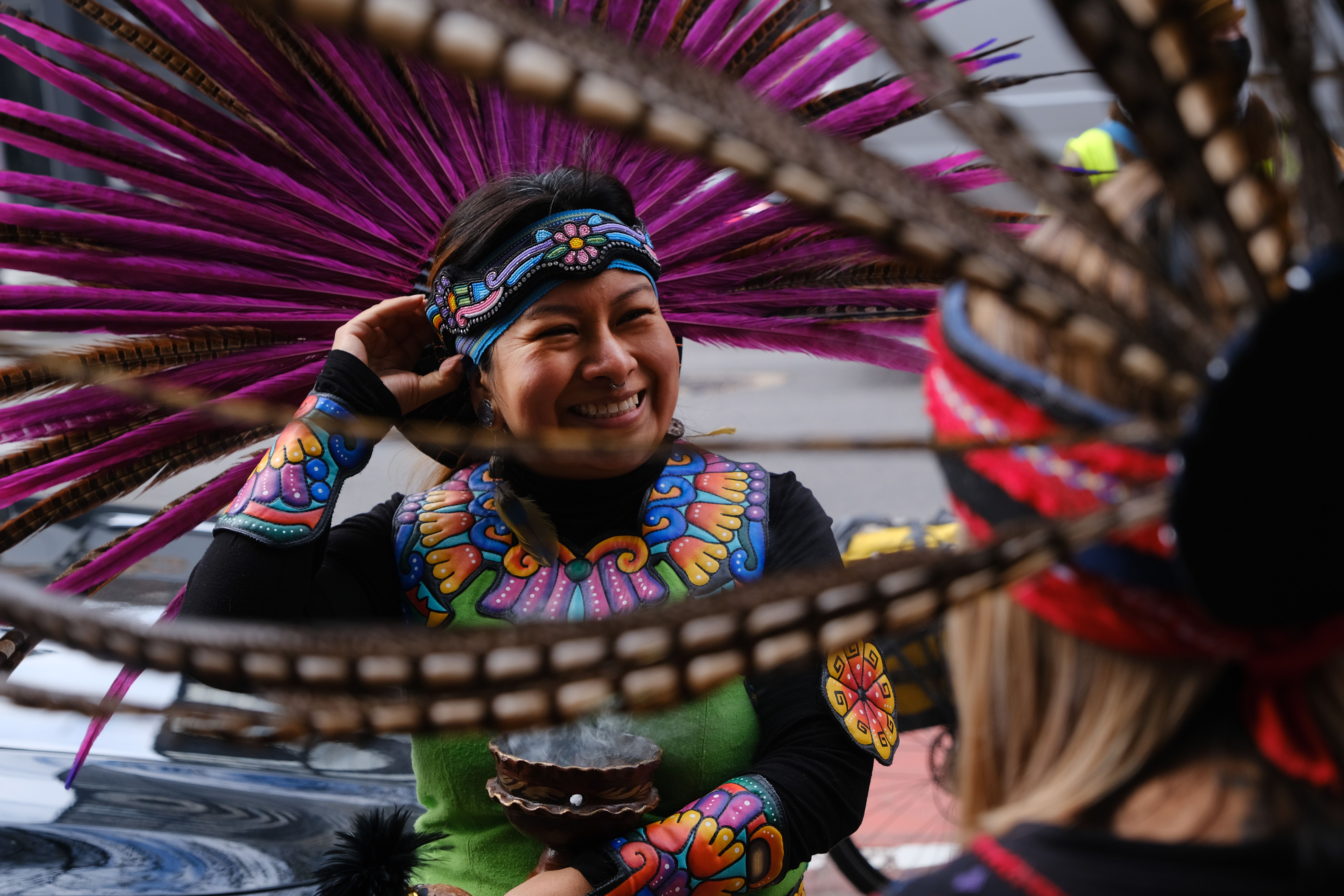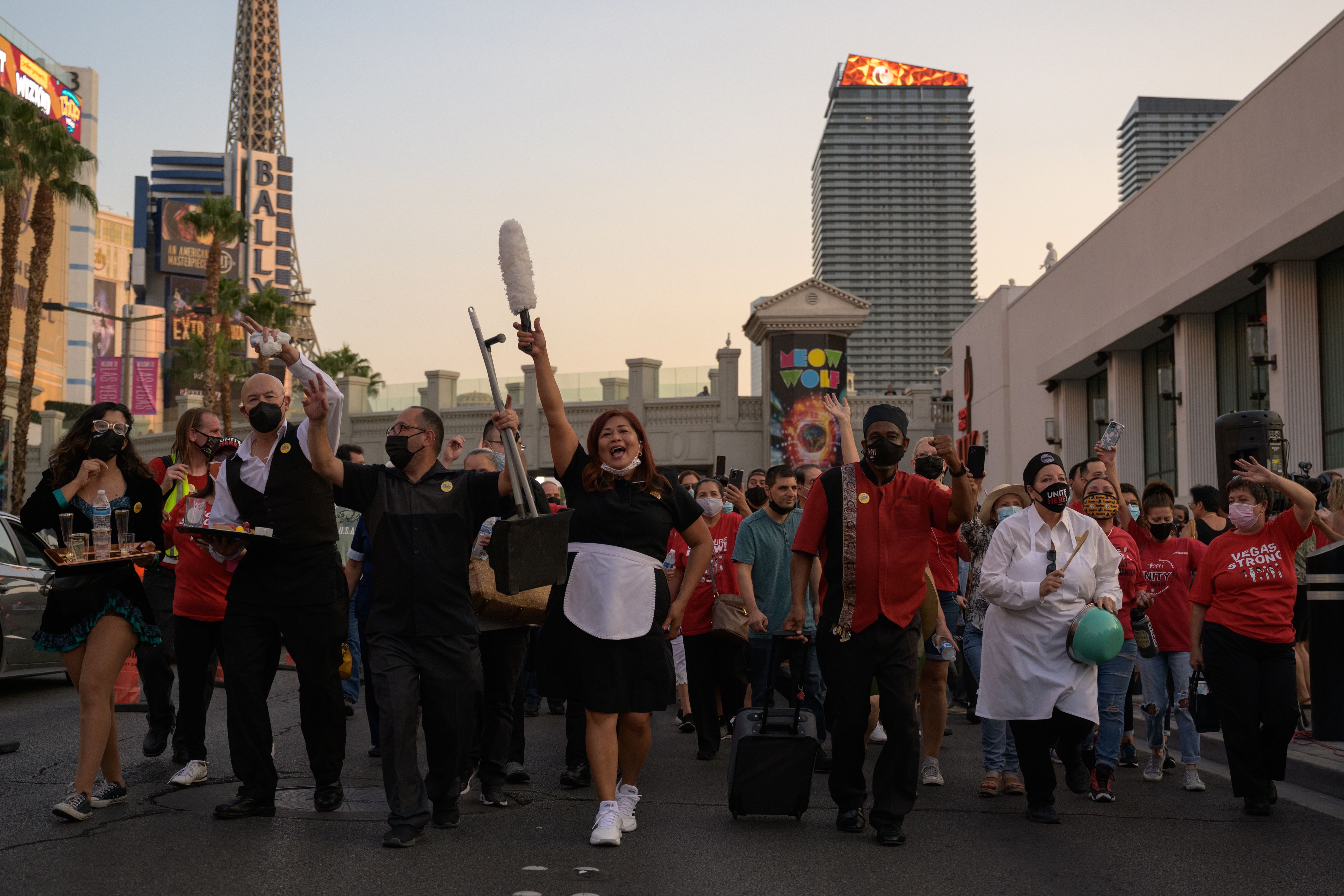 Get more news that matters about Latinos in the hemisphere, delivered right to your inbox on Tuesdays and Thursdays. Sign up for the Axios Latino newsletter.
Go deeper