109 million under winter weather alerts as U.S. faces "massive" storm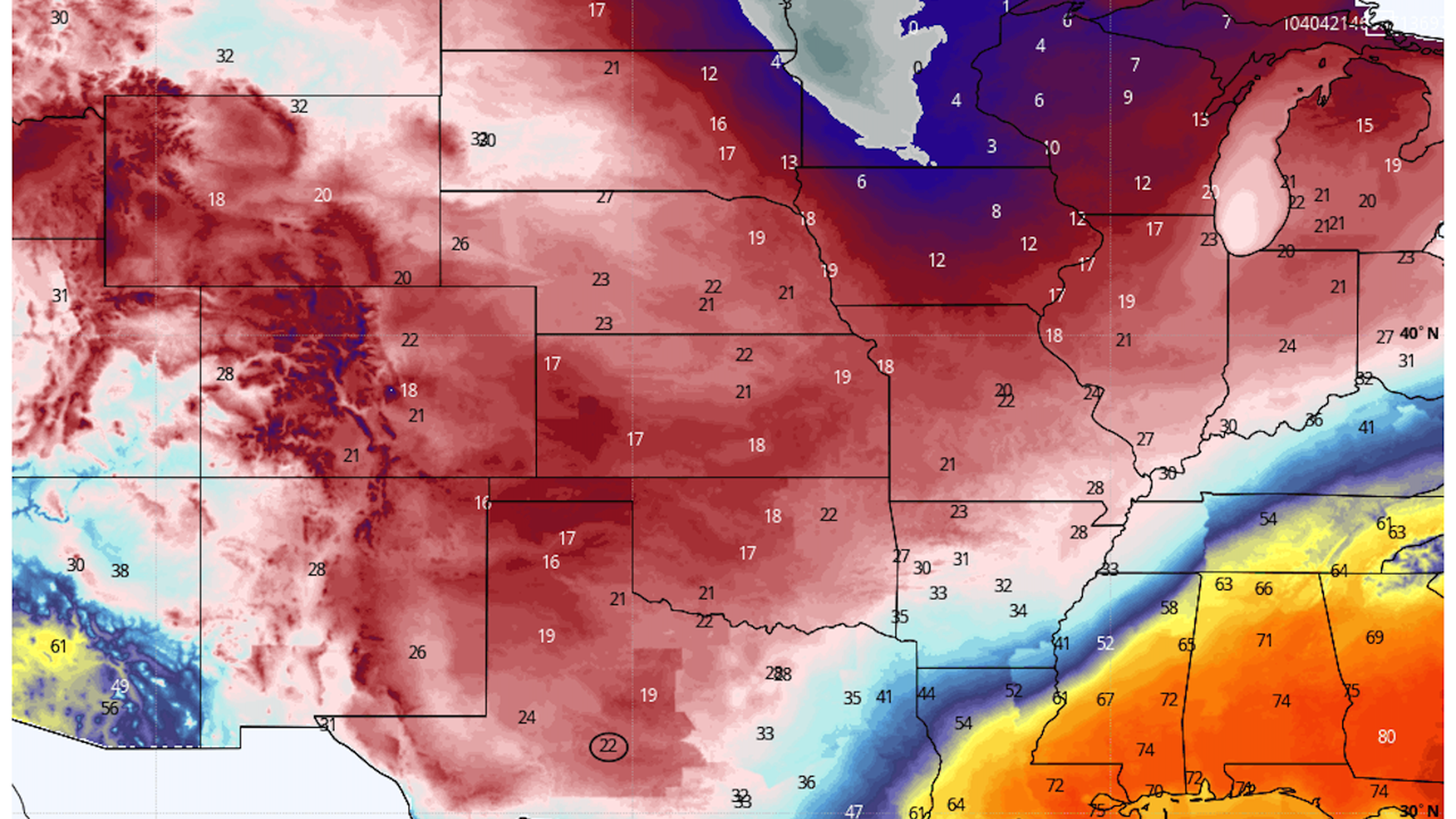 More than 109 million people are under winter precipitation alerts and over 3.6 million are subject to cold temperature alerts as the U.S. faces its second major winter storm in a week. Compared to last weekend's New England blizzard, this has a much larger real estate footprint, with the National Weather Service (NWS) describing its scope as "massive."
The latest: About a third of the continental 48 states are feeling its impact, with temperatures dropping 20 to 40 degrees below average in some areas, according to the NWS. It's due to hit the hardest in the Ohio Valley and parts of the South, where icy roads and power outages could lead to blackouts.
Details: The "significant winter storm" that's affecting states from Colorado to Vermont began hurtling through much of central U.S. overnight, per the NWS. Heavy snow fell in the Rockies before traveling across the Plains and Midwest through Wednesday, the NWS said.
During Wednesday, cold air oozing southward near the surface (cold air is denser, and therefore heavier, than warm air) changed rain to freezing rain and then sleet in the Dallas-Ft. Worth metroplex, causing hazardous driving conditions and disrupting air travel at a major hub for American Airlines.
Temperatures will be between 20 and 40 degrees below average over parts of the Plains and Mississippi Valley during the next few days and into the weekend, the NWS stated.
By Friday morning, temperatures in the Texas Panhandle are forecast to be in the single digits. Heavy ice accumulation is expected from Arkansas through the Ohio River Valley.
The storm will then push into the Northeast, where people are still recovering from last week's historic blizzard. The heaviest snow is likely to fall in inland areas.
Threat level: Across a broad area, from Dallas eastward to Arkansas, and northeast to Kentucky, enough ice may accumulate on trees and power lines between Wednesday afternoon and Friday to cause widespread power outages and tree damage.
"Travel could be impossible," warned the National Weather Service's Paducah, Kentucky office.
The danger of losing power with this storm is heightened since extremely cold conditions are expected to persist for several days after the ice stops accumulating, the NWS Weather Prediction Center stated.
Meanwhile, In the Dakotas, where the heart of the cold is first entering the U.S., air temperatures may plummet to minus-35°F on Thursday morning, with wind chills of minus-50°F.
What they're saying: "[T]he public is encouraged to plan now for prolonged hazardous winter weather conditions and disrupted travel," NWS said in a short-range forecast.
Editor's note: This article and its headline have been updated to reflect the storm's impact on the central U.S. and further flight cancellations.
Go deeper