Biden relaunches cancer moonshot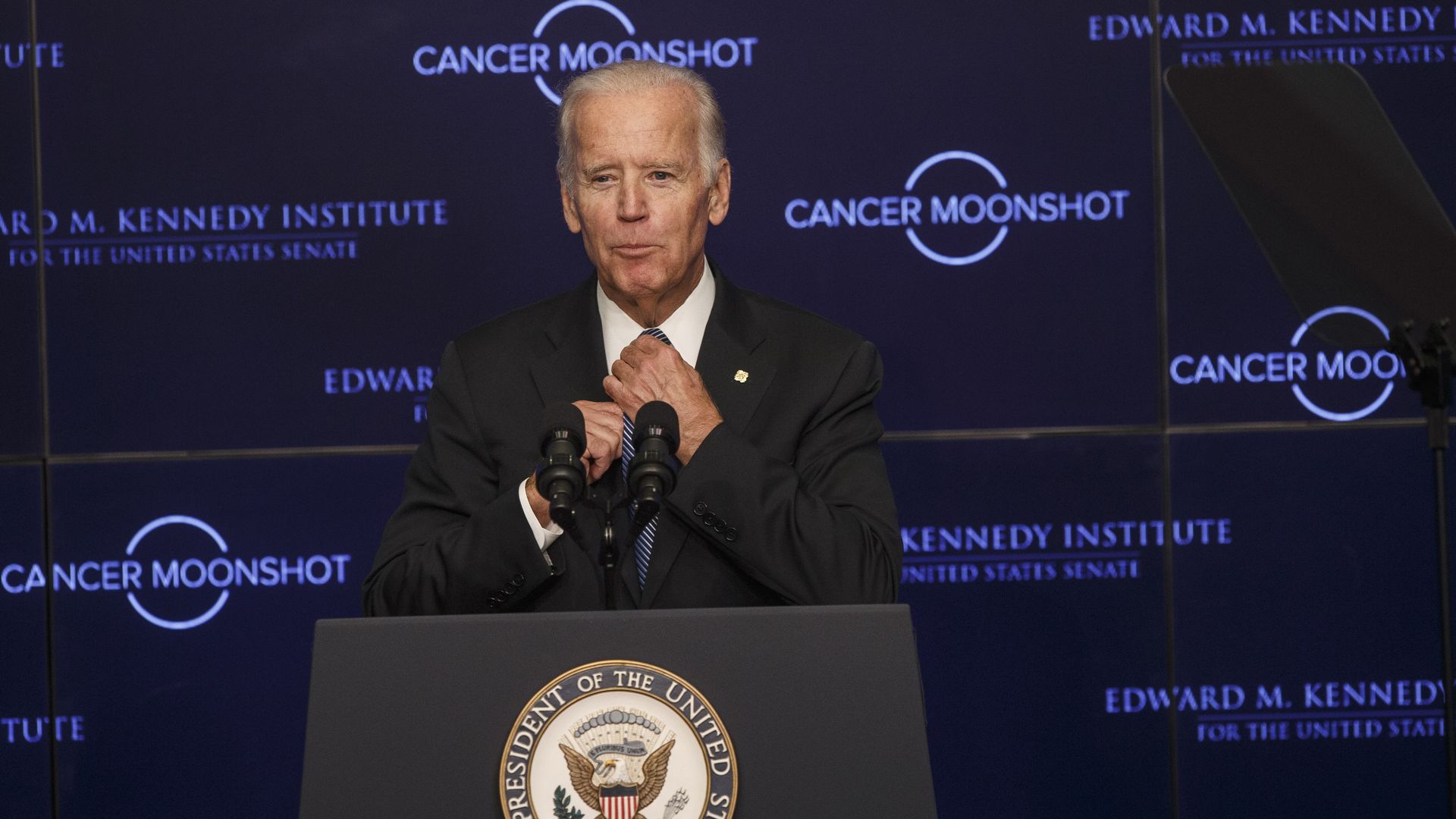 President Biden on Wednesday announced the revival of the cancer "moonshot" he first spearheaded as vice president.
Driving the news: Biden announced a goal to reduce the age-adjusted death rate from cancer by 50% over 25 years, the naming of a cancer moonshot coordinator at the White House and a new "Cancer Cabinet to "end cancer as we know it."
"We'll bring a fierce sense of urgency to the fight against cancer," Biden said, adding, "I refuse to believe this is beyond our capacity. I refuse to believe it."
Biden said they plan efforts to increase screening rates, address inequity, accelerate clinical trials and back advancements such as the use of mRNA to target cancer.
The plan, however, does not yet include any new funding commitments.
What they're saying: Cancer experts say the original moonshot resulted in some major advancements — for instance, in immunotherapies, and said the idea of another moonshot was encouraging.
"We called for a Moonshot 2.0 because we desperately need it," said David Agus, CEO of the Lawrence J. Ellison Institute for Transformative Medicine, and the lead author of a commentary in Lancet Oncology calling for another moonshot effort.
"What we've seen is a broad outline of tenets that make sense. The real question is: How is it going to be done? What assets from the federal government are going to be brought to bear here?"
Go deeper: Cancer death rate falls 32% since peak in 1991
Editor's note: This story has been updated with details from President Biden's speech.
Go deeper