Pfizer asks FDA to authorize COVID vaccine for kids under 5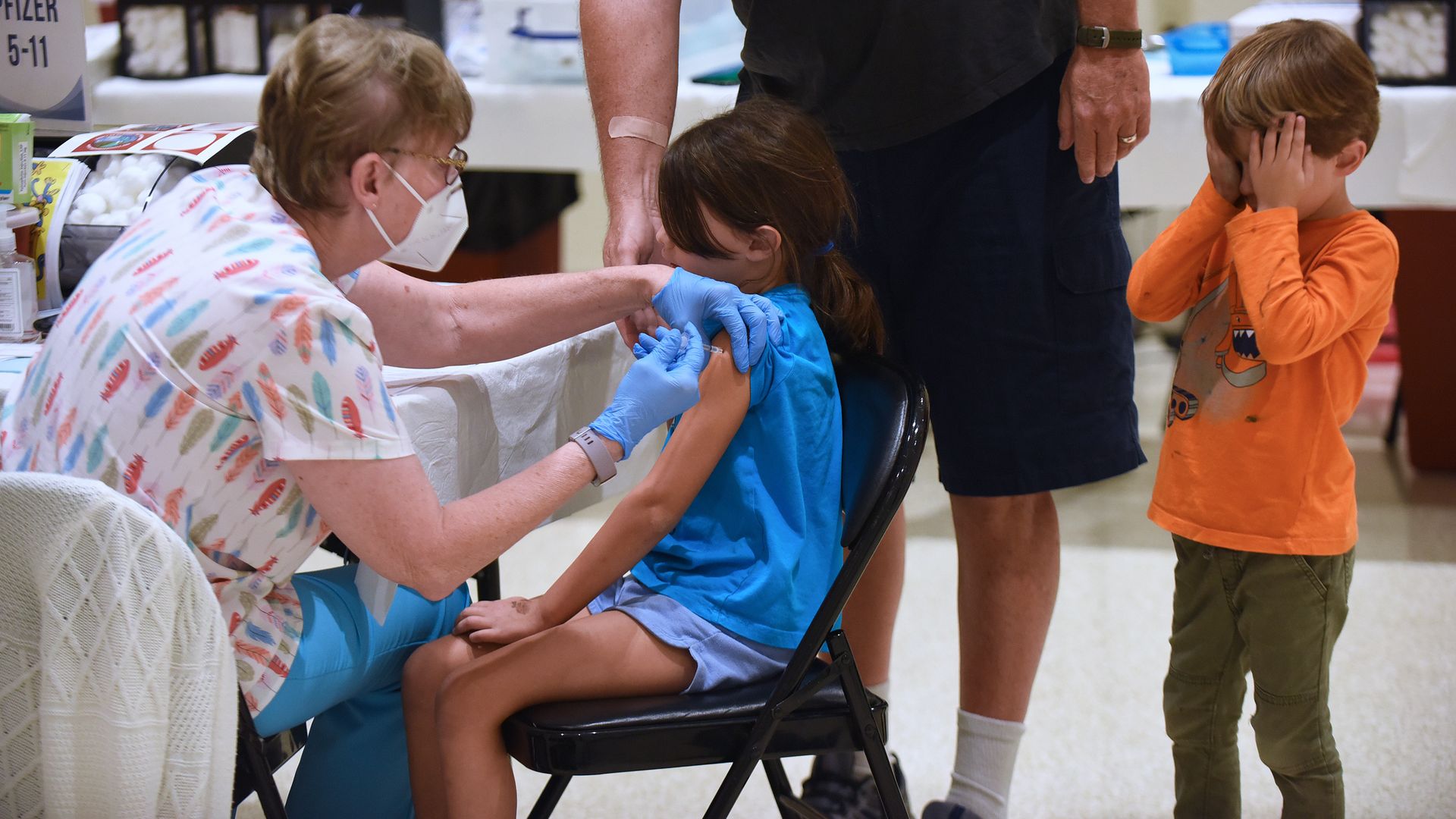 Pfizer and BioNTech on Tuesday asked the Food and Drugs Administration to authorize its COVID-19 vaccine for children 6 months to 5 years old.
The big picture: Hospitalizations of younger children have reached their highest levels since the beginning of the pandemic.
More than 4 in 100,000 kids under 5 have been hospitalized since mid-December, compared to approximately 1 per 100,000 hospitalizations for children ages 5 to 17.
State of play: Federal regulators could authorize the vaccine and make it available by the end of February, Axios' Caitlin Owens reports.
The Pfizer-BioNTech vaccine would be initially available as a two-dose regimen. However, recent data has shown that two shots of the vaccine did not produce a sufficient immune response in children aged 2 to 4.
An adequate immune response was seen in children 6 months old to 2 years old.
Pfizer said it would continue to research how well three doses of its vaccine work on younger children.
Go deeper