COVID vaccines could be available for young children by end of February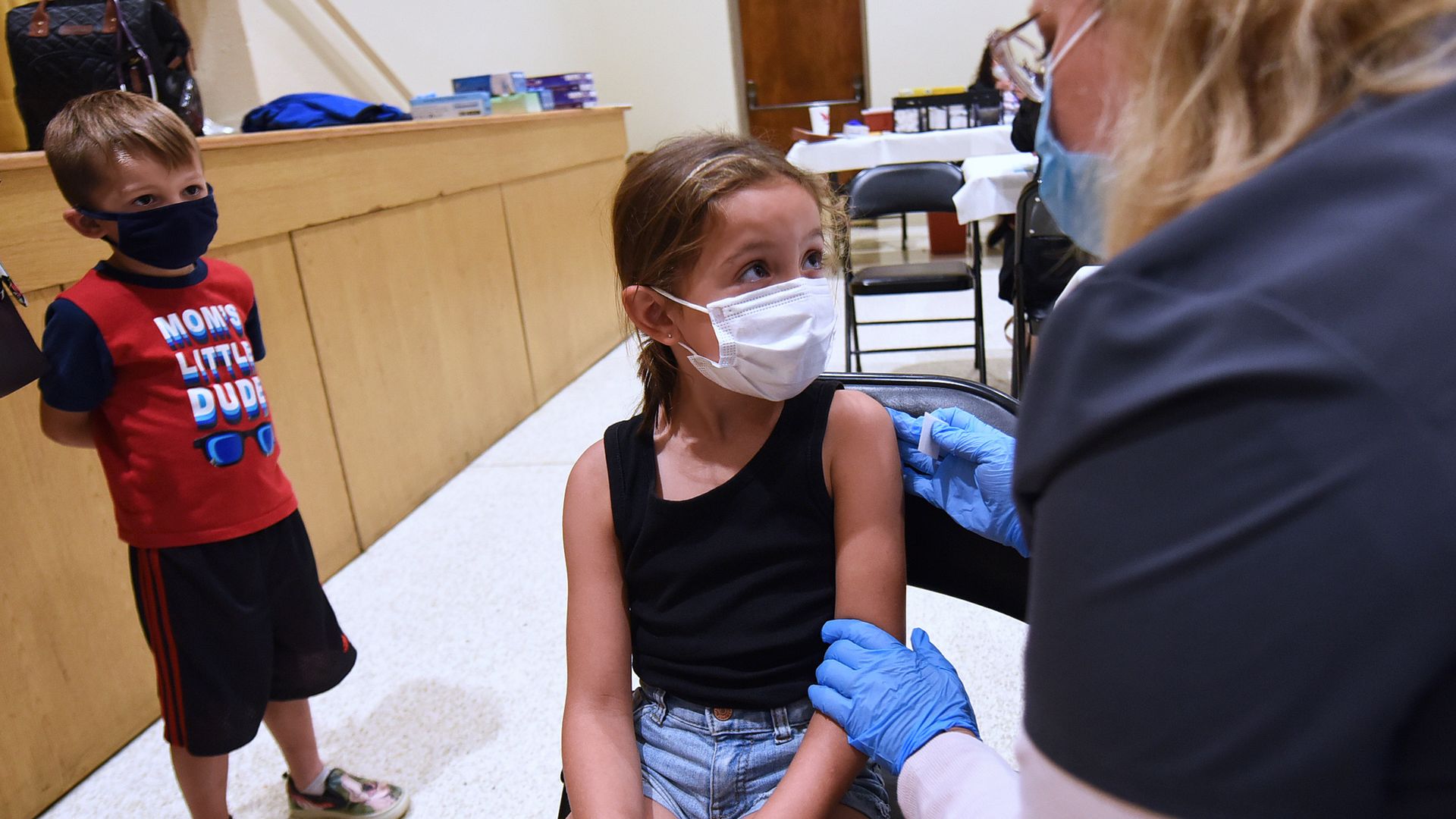 COVID-19 vaccines could become available for children younger than 5 by the end of February, the Washington Post first reported and a source familiar with the situation confirmed to Axios on Monday.
Between the lines: Pfizer's vaccine would initially be available as a two-dose regimen under this plan. But recent data has shown that two doses do not provide a strong enough immune response in all age groups — meaning a major goal of the plan would be to begin the multi-week vaccination process while data is gathered on a third dose.
What to expect Pfizer and BioNTech are expected to submit a request to the FDA as soon as Tuesday for emergency-use authorization of their COVID vaccine for children 6 months to 5 years old, per WashPost.
Regulators could then begin reviewing the two-shot data. Data on the effectiveness of a third shot isn't expected until until at least late March.
Zoom in: "The idea is, let's go ahead and start the review of two doses," a source told WashPost. "If the data holds up in the submission, you could start kids on their primary baseline months earlier than if you don't do anything until the third-dose data comes in."
Once the third shot data is available, regulators could then decide whether to authorize a third dose, WashPost writes.
Details: Pfizer announced in December that two shots of the vaccine did not produce an immune response in 2-, 3- and 4-year-olds that is comparable to that of adults, although it did produce an adequate immune response in children between the ages of 6 months and 2 years.
What we're watching: If it comes to fruition, the plan could be a source of relief for parents anxious to get their young children vaccinated.
On the other hand, the unconventional authorization process could also add to vaccine skepticism, especially as uptake has been low among younger children already eligible for the shots.
Go deeper