Taiwan's military scrambles jets after detecting 39 Chinese warplanes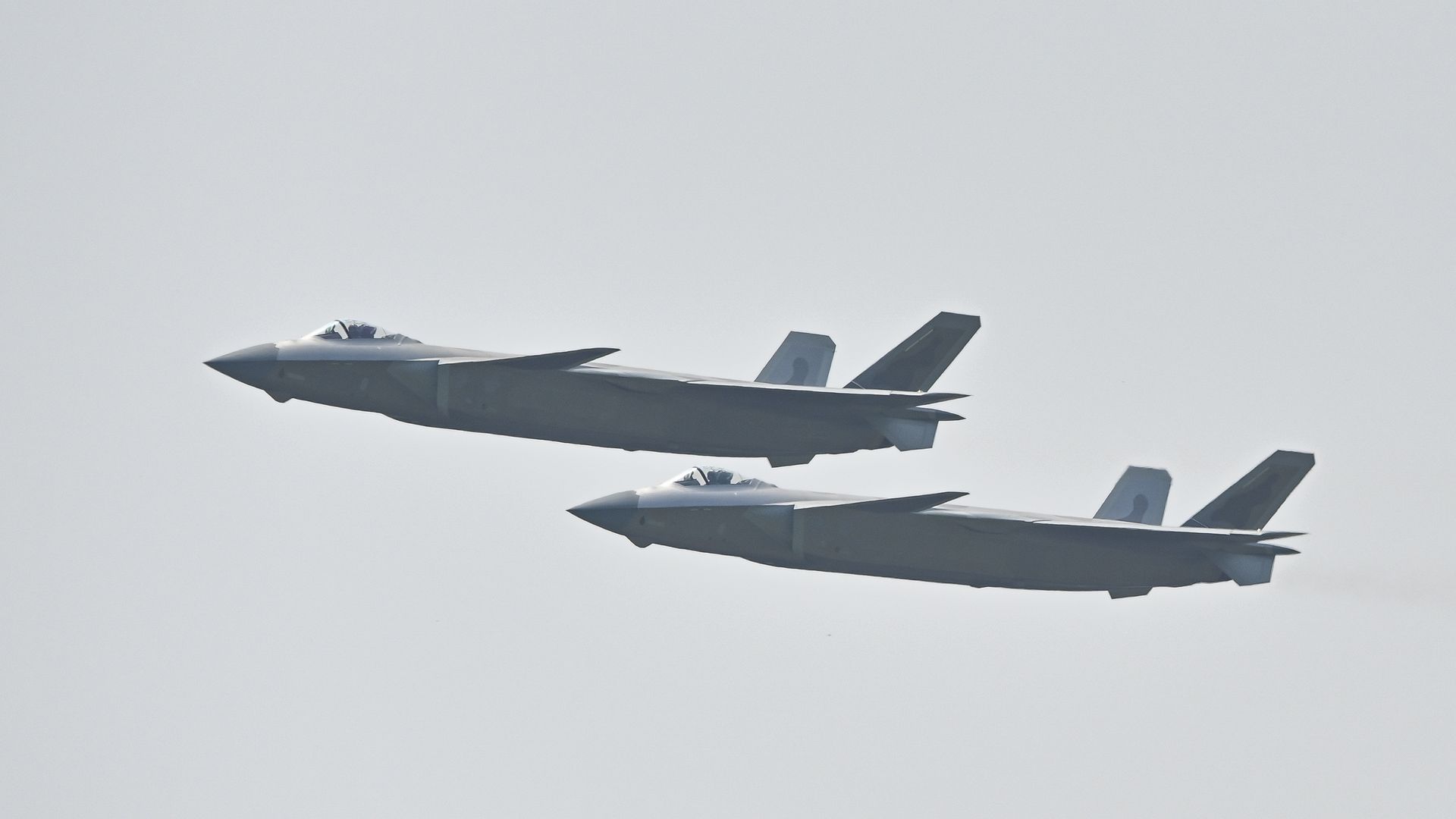 Taiwan's defense force said 39 Chinese warplanes flew into its Air Defense Identification Zone (ADIZ) on Sunday.
Why it matters: The largest Chinese air force incursion into the zone since October came a day after the U.S. and Japanese navies conducted a joint exercise in the Philippine Sea.
While China's government did not immediately comment on the latest deployment of aircraft near Taiwan, the Chinese military sent a record 145 fighter planes to the ADIZ last October after the U.S. conducted a joint naval exercise near Okinawa, Japan.
Details: Taiwan's defense force said in a statement China's military sent 34 fighters, four electronic warfare aircraft and a bomber to the ADIZ on Sunday.
The self-governing island's military scrambled its own jets, issued radio warnings and activated air defense missile systems in response, per the statement.
What they're saying: A State and Defense departments expressed concern in an emailed joint statement on Monday about the Chinese government's "provocative military activity near Taiwan" and stressed the U.S. commitment to Taiwan.
They called the Chinese military activity "destabilizing," adding it "risks miscalculation, and undermines regional peace and stability."
The U.S. Navy said in a statement Saturday that its warships exercise with Japan's military was about "conducting training to preserve and protect a free and open Indo-Pacific region."
Editor's note: This article has been updated with comment from the State and Defense departments.
Go deeper