FAA clears more planes after 5G fears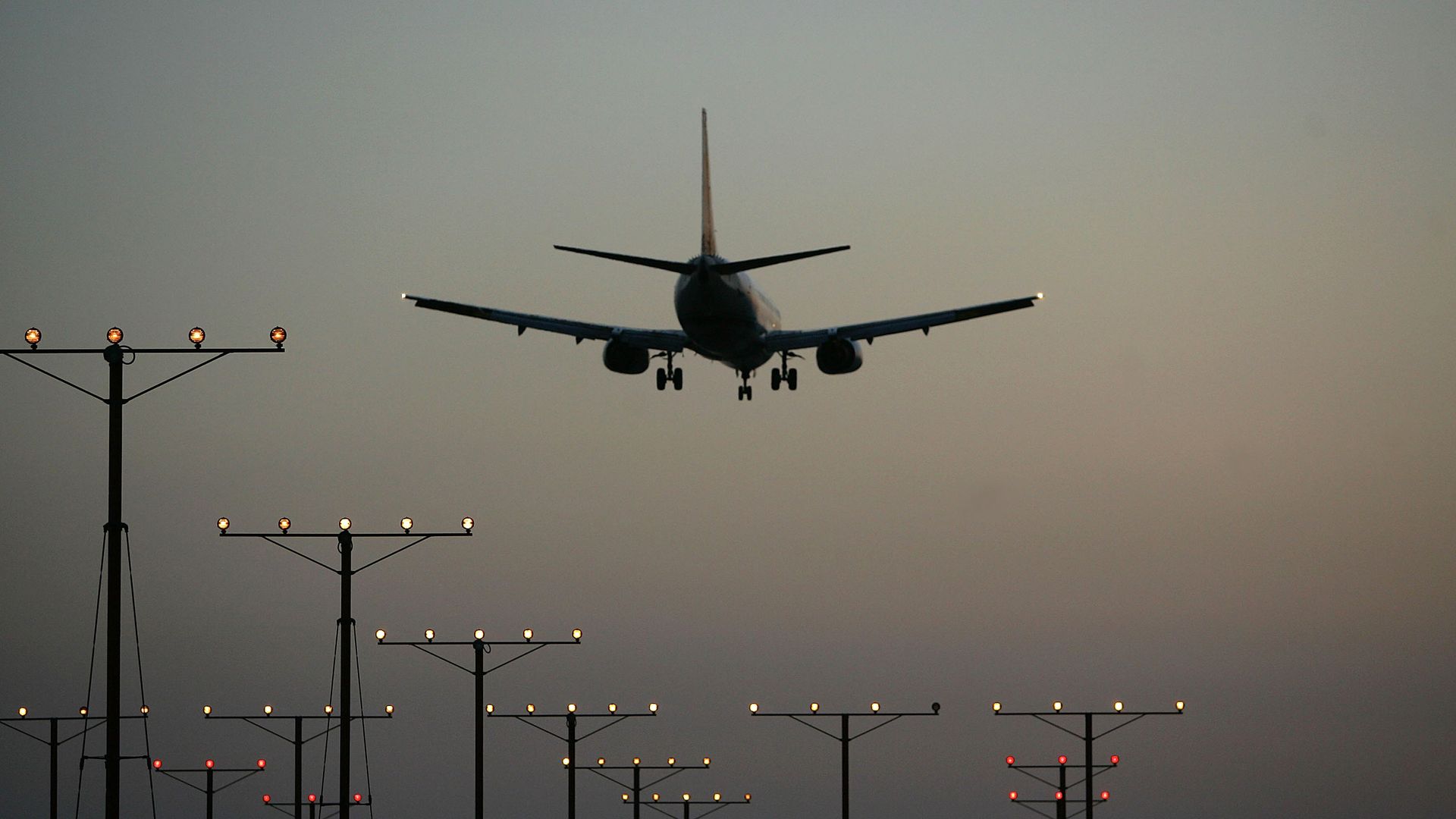 The Federal Aviation Administration said Thursday it had approved nearly 80% of the U.S. commercial fleet to perform low-visibility landings at airports with new 5G services after fears of signal interference limited 5G rollout.
Why it matters: The FAA approvals will help provide more certainty after the agency raised fears that 5G signals could reduce the accuracy of certain equipment, known as radio altimeters, that helps planes land and take off in inclement weather.
Driving the news: The FAA has cleared 78% of the U.S. commercial fleet for landings at airports with the new 5G signals, up from 62% a day earlier.
The agency said Wednesday the safety buffer AT&T and Verizon agreed to provide as part of their new 5G deployments has expanded the number of airports available to planes with previously cleared altimeters to perform low-visibility landings.
The airplane models one of the 13 cleared altimeters include all Boeing 717, 737, 747, 757, 767, 777, 787, MD-10/-11; all Airbus A300, A310, A319, A320, A330, A340, A350 and A380 models; and some Embraer 170 and 190 regional jets, the FAA said.
Catch up quick: AT&T and Verizon on Tuesday agreed to limit their planned 5G network deployments around some airports after airline CEOs warned the White House of catastrophic disruptions to flights.
Nicholas E. Calio, the CEO of the Airlines for America trade group, said in a statement that because of the agreement, "thousands of flights are taking off and landing safety at airports across the country, transporting millions of passengers and countless shipments of critical goods."
Editor's note: This story has been updated with the new estimates on the FAA approvals.
Go deeper