CDC COVID guidance for cruise ships to be optional starting Saturday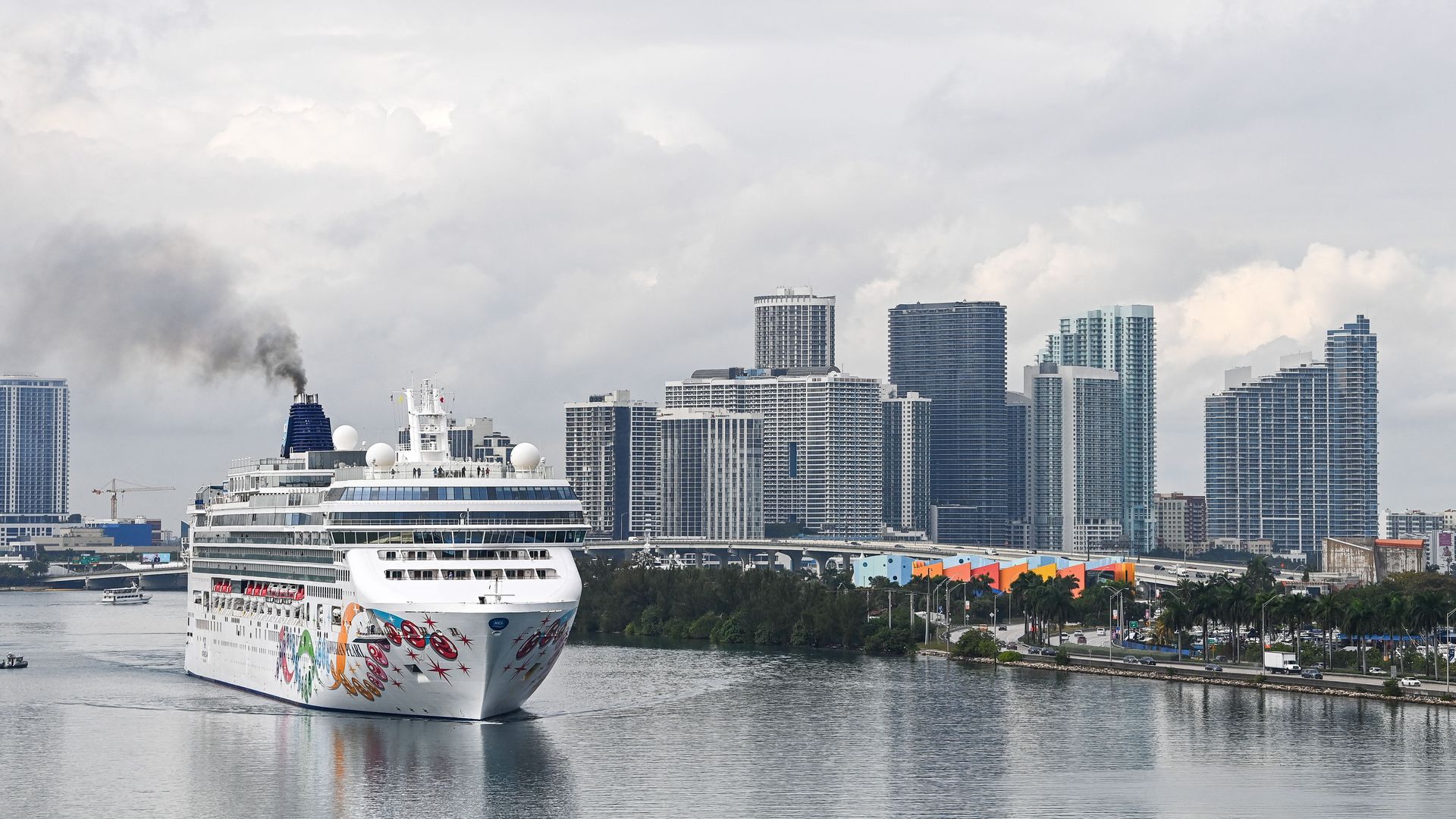 The Centers for Disease Control and Prevention's COVID-19 guidance will be optional for many cruise ships starting Saturday.
Why it matters: The CDC's framework for cruise lines was extended to Jan. 15 in October after cases spiked. Its expiration comes two weeks after the CDC issued a warning to avoid cruise travel for both vaccinated and unvaccinated people.
State of play: The vast majority of cruise ships currently have reported enough coronavirus cases to meet the threshold for a CDC investigation.
After Saturday, the CDC will transition to a voluntary risk mitigation program for cruise lines operating in U.S. waters.
"This transition will continue strong measures to detect, mitigate, and control the spread of COVID, and it will align with other travel orders including the global contract tracing and global testing orders," the CDC said in an October statement announcing the voluntary program.
The CDC has notified industry members about the program and expects cruise lines to decide whether to participate or not in the coming week, USA Today reports.
What they're saying: The transition "recognizes the cruise industry's unwavering commitment to providing some of the highest levels of COVID-19 mitigation found in any industry," the Cruise Lines International Association (CLIA) said in a statement on Thursday.
"Cruise is the only segment of travel and tourism that requires, prior to embarkation for both passengers and crew, exceedingly high levels of vaccination ... and 100% testing of every individual."
The industry "will continue to be guided by the science and the principle of putting people first," CLIA added.
Go deeper