Trump asks Supreme Court to shield documents from Jan. 6 committee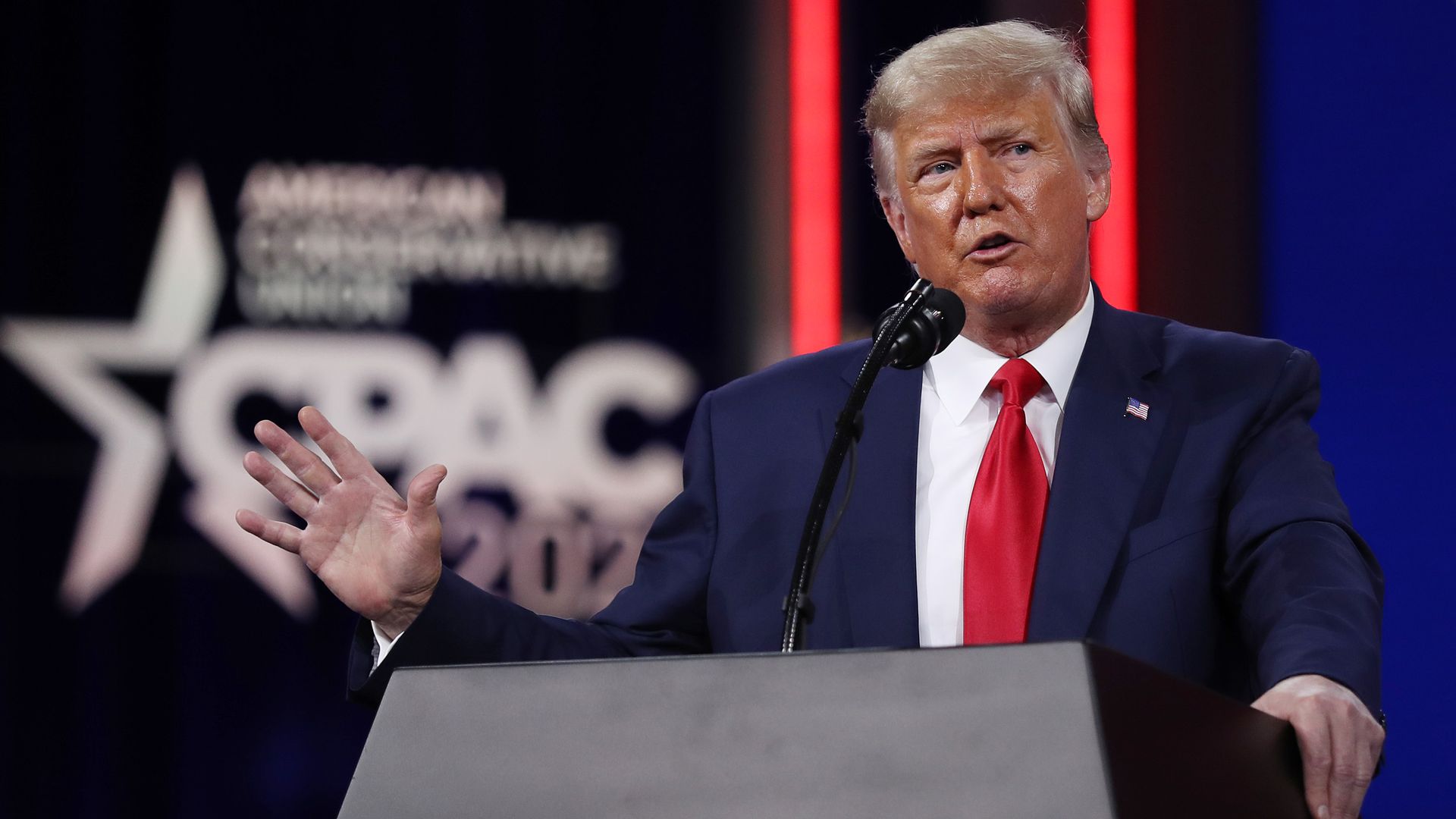 Former President Trump asked the Supreme Court on Thursday to block the release of documents and records from his administration to the House committee investigating the Jan. 6 riot at the Capitol.
The big picture: A three-judge panel on the U.S. Court of Appeals for the D.C. Circuit unanimously denied Trump's bid to block the committee from obtaining the records earlier this month, saying they aren't protected by his claim of executive privilege.
Details: Trump's lawyers also asked the justices to shield the documents while they consider his appeal and "expedite the consideration of future disputes over the Committee's requests."
They argued that allowing the committee to obtain the documents would undermine the special privileges afforded to presidents and undermine their ability to have candid conversations with staff and others while in office.
Between the lines: The committee has sought documents from Trump's administration held by the National Archives. President Biden in October decided to waive executive privilege over some of the records, setting up a court battle.
Rep. Adam Kinzinger (R-Ill.) said on Sunday the committee is examining whether Trump committed a crime in trying to obstruct the certification of the 2020 election results.
What they're saying: "At stake is the ability of Presidents — past, current, and future — to rely upon executive privilege, separation of powers, and the Presidential Records Act to protect confidential Presidential records of deliberations from premature production to political rivals," Trump lawyer Jesse Binnall wrote in the filing.
"The Committee's improper records request should have been rejected out-of-hand; the D.C. Circuit's decision upholding it was wrong," he added.
"The limited interest the Committee may have in immediately obtaining the requested records pales in comparison to President Trump's interest in securing judicial review before he suffers irreparable harm," the filing said.
Go deeper