Steph Curry becomes greatest NBA shooter of all time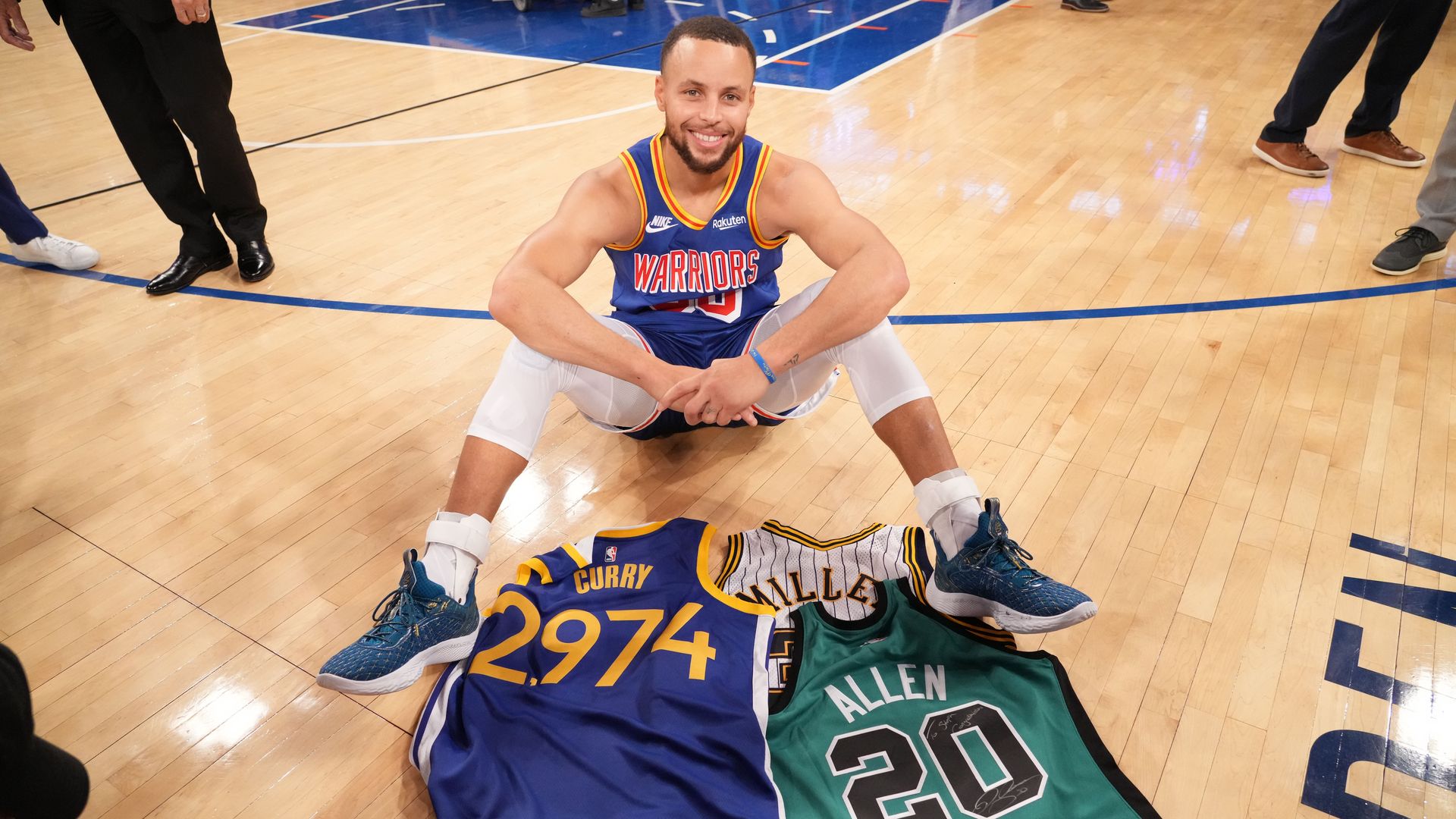 Steph Curry made history Tuesday night at basketball's Mecca, hitting his 2,974th career three-pointer in a 105-96 win over the Knicks to pass Ray Allen for most all time.
Curry: 2,977
Allen: 2,973
Reggie Miller: 2,560
James Harden: 2,509
Kyle Korver: 2,450
"I never wanted to call myself the greatest shooter until I got that record. I'm comfortable saying that now."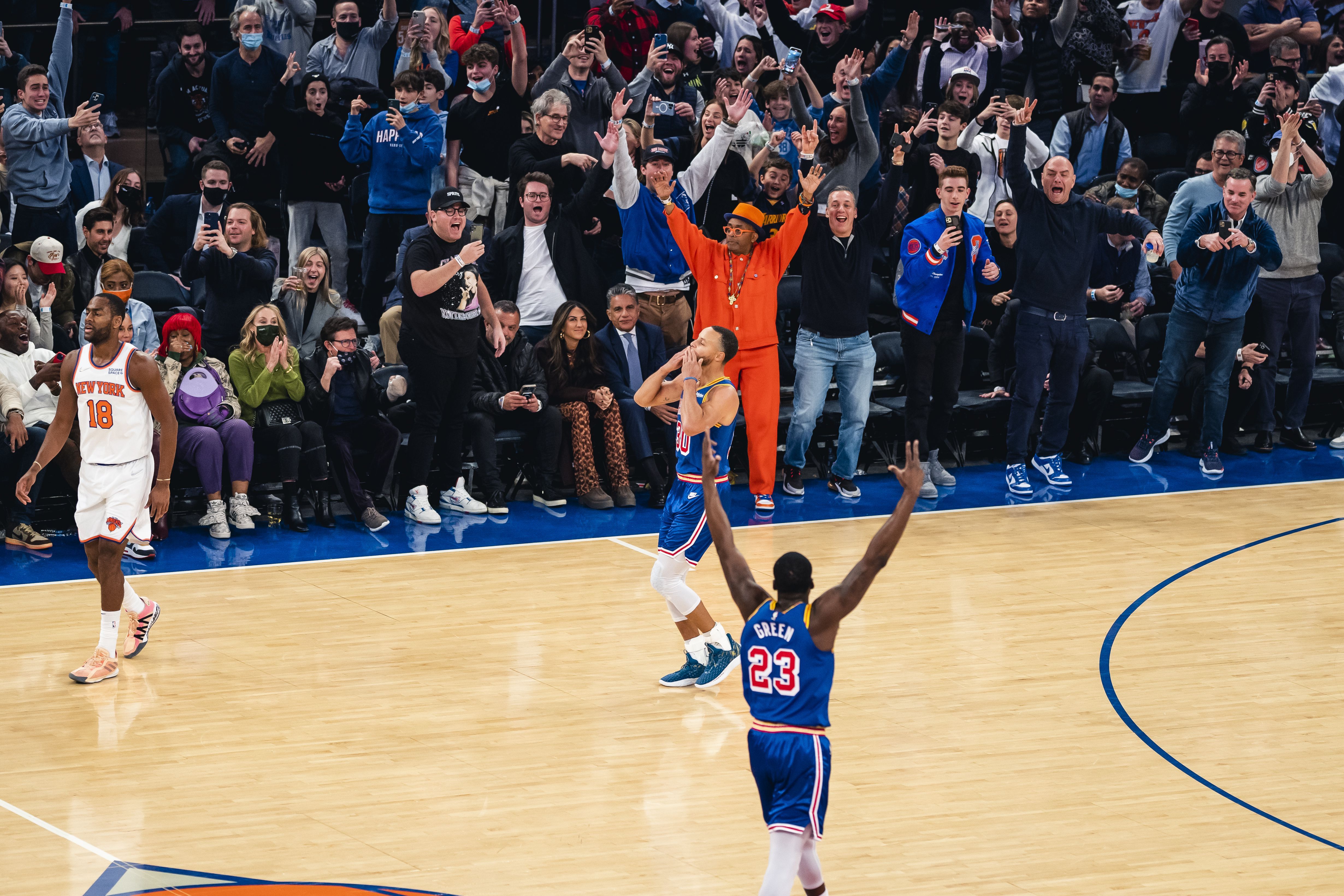 The scene: Curry entered the game needing two threes to break the record, hitting his first attempt just over a minute after the opening tip.
"No better scenario than having Ray in the building and Reggie on the call. ... My respect for [them], guys who set the bar for what it meant to be a sharpshooter ... I've tried to own that in my journey."
"I pride myself on shooting a high percentage, I pride myself on that helping us win games. Now I can pride myself on the longevity of getting to that number Ray set, hopefully pushing it to a number nobody can reach."
—
Curry, after the game
The big picture: Curry's record-breaking three came 4,428 days after his first one, and in that time he's become the catalyst that changed the league forever.
In his rookie season (2009-10), teams attempted 18.1 threes a game. Now it's up to 35.4 as the league has evolved around the analytics his transcendent play helped unearth.
"What he's done has just completely redefined what's a good shot," said coach Steve Kerr. "It's amazing how much he's impacted the game both strategically and artistically."
The bottom line: Curry's been the greatest shooter on Earth for the better part of a decade. On Tuesday night, he made it official.
Go deeper: Charting Steph's greatness (Twitter)
Go deeper