NFL requires coaches and some staff get COVID vaccine boosters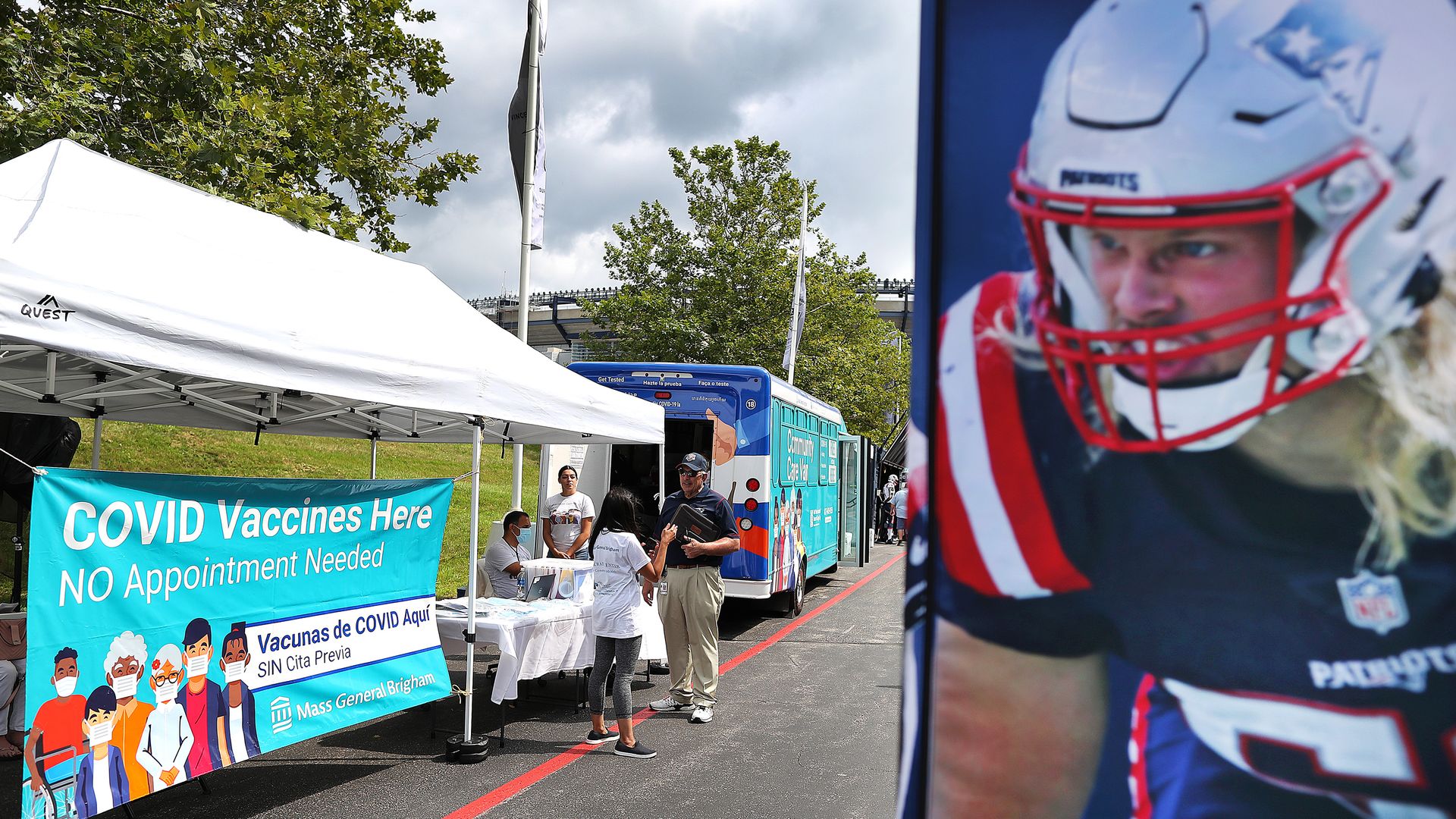 The NFL is requiring vaccinated coaches, team personnel and front office staff in Tier 1 and 2 to receive COVID-19 booster shots by Dec. 27, according to a memo the league sent to teams Monday.
Why it matters: If employees don't get a booster by the deadline, they risk losing their vaccination status, an NFL requirement for Tier 1 and 2 staff.
Driving the news: The NFL said in the memo that it's implementing the CDC's booster shot recommendation due to "the increased prevalence of the virus in our communities."
A record 37 players tested positive for the virus on Monday, per the NFL Network.
The big picture: The CDC recommends that individuals get a COVID-19 booster if they received a second Pfizer or Moderna shot at least six months ago. Those who received the Johnson & Johnson vaccine should get a booster two months on from the injection.
Exemptions apply to NFL personnel who are "not eligible for a booster pursuant to the CDC definition" and those "in the 90-day test holiday after a confirmed positive COVID test" under the protocols, according to the memo.
Individuals who received monoclonal antibodies within the immediately preceding 90 days and those "whose 'S' antibody level on an antibody test administered via ... BioReference Lab at the club facility is 2500 or greater" also don't have to meet the requirement.
Go deeper