Elon Musk named Time's 2021 Person of the Year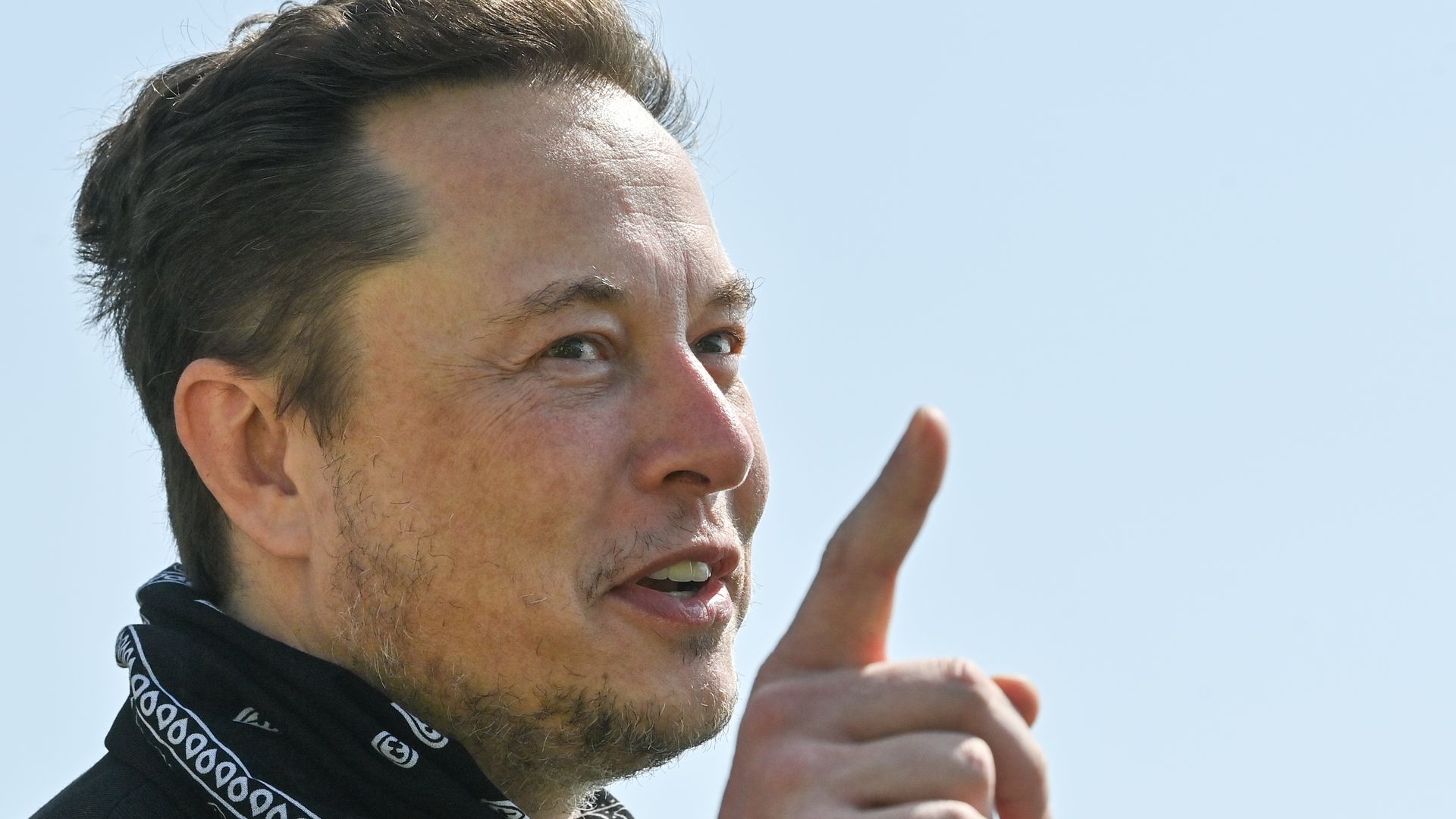 Elon Musk has been named Time magazine's 2021 Person of the Year.
Driving the news: "Person of the Year is a marker of influence, and few individuals have had more influence than Musk on life on Earth, and potentially life off Earth too," said Time CEO and editor-in-chief Edward Felsenthal in a press release.
"In 2021, Musk emerged not just as the world's richest person but also as perhaps the richest example of a massive shift in our society."
Excerpts:
"The richest man in the world does not own a house and has recently been selling off his fortune. He tosses satellites into orbit and harnesses the sun; he drives a car he created that uses no gas and barely needs a driver. With a flick of his finger, the stock market soars or swoons. An army of devotees hangs on his every utterance. He dreams of Mars as he bestrides Earth, square-jawed and indomitable."
"This is the man who aspires to save our planet and get us a new one to inhabit: clown, genius, edgelord, visionary, industrialist, showman, cad; a madcap hybrid of Thomas Edison, P.T. Barnum, Andrew Carnegie and Watchmen's Doctor Manhattan, the brooding, blue-skinned man-god who invents electric cars and moves to Mars."
"Musk is easily cast as a hubristic supervillain, lumped in with the tech bros and space playboys, for whom money is scorekeeping and rockets are the ultimate toy. But he's different: he's a manufacturing magnate — moving metal, not bytes. ... The man from the future where technology makes all things possible is a throwback to our glorious industrial past, before America stagnated and stopped producing anything but rules, restrictions, limits, obstacles and Facebook."
The big picture: The magazine has picked a Person of the Year every year since 1927, usually selecting "an individual but sometimes multiple people who greatly impacted the country and world during the calendar year."
Flashback: Previous people named Time's Person of the Year include President Biden and Vice President Harris (2020), Greta Thunberg (2019), the Guardians (2018), the Silence Breakers (2017) and Donald Trump (2016).
Go deeper