Biden unveils "Building a Better America" branding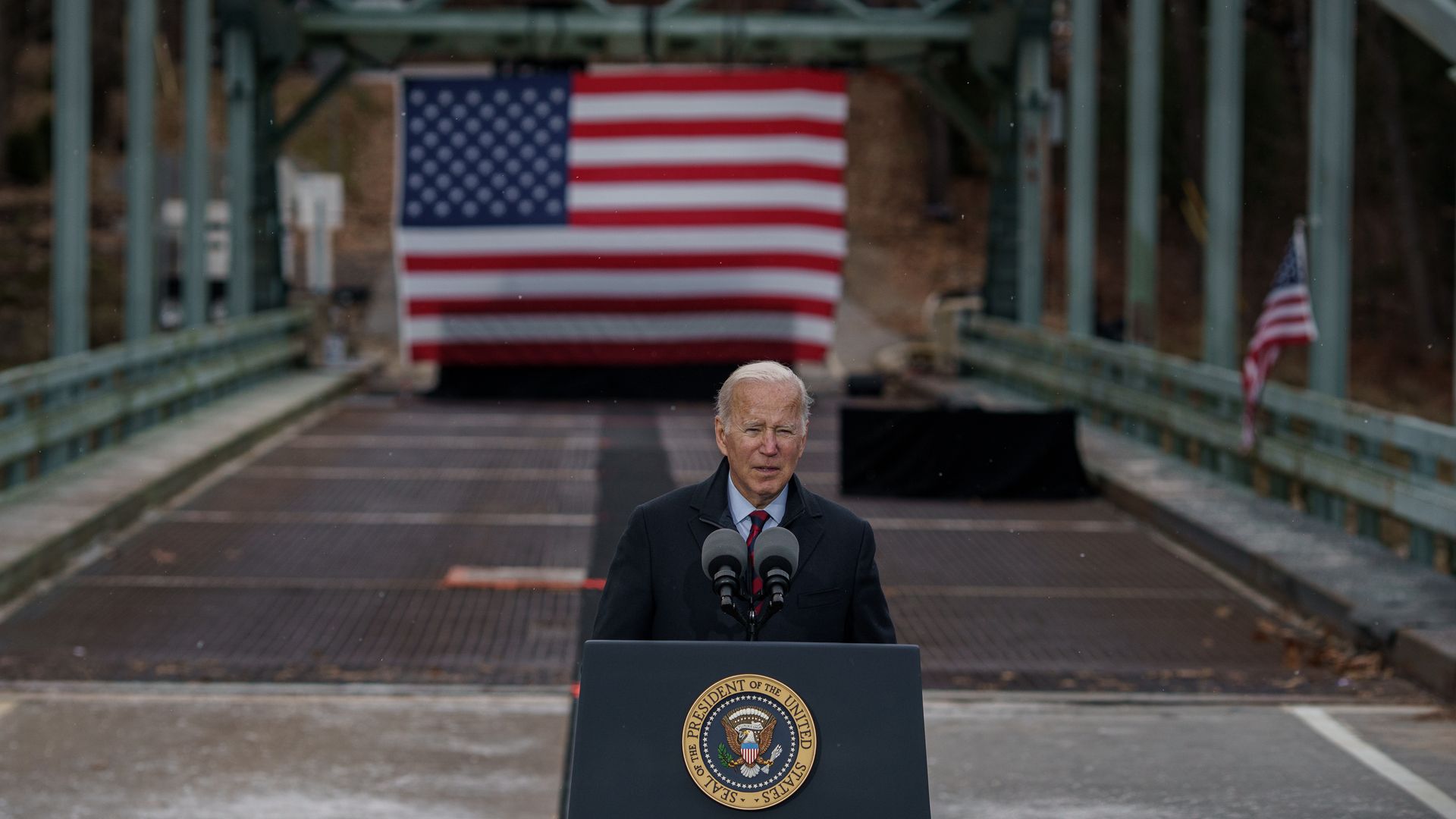 President Biden today launched a new website and unveiled bold new branding as part of a nationwide tour to sell the benefits of his infrastructure package.
Why it matters: The White House says passage of the new law shows the ability to "forge bipartisan consensus and prove our democracy can deliver big wins" even in these toxic times.

The "Building a Better America" branding above will be unveiled today during a Biden trip to Kansas City, Missouri. He'll highlight provisions to rebuild roads and bridges, upgrade public transit, replace water infrastructure and create union jobs.
The White House says the new branding will be used on the administration's digital platforms — and at events, press conferences, tours and listening sessions as Biden, Vice President Kamala Harris and the Cabinet travel the country.
The White House today launched Build.gov as a hub for governors, mayors, tribal leaders, business owners, union members and others to track implementation of the $1 trillion Bipartisan Infrastructure Law.
Go deeper