Congress passes stopgap funding bill to avert shutdown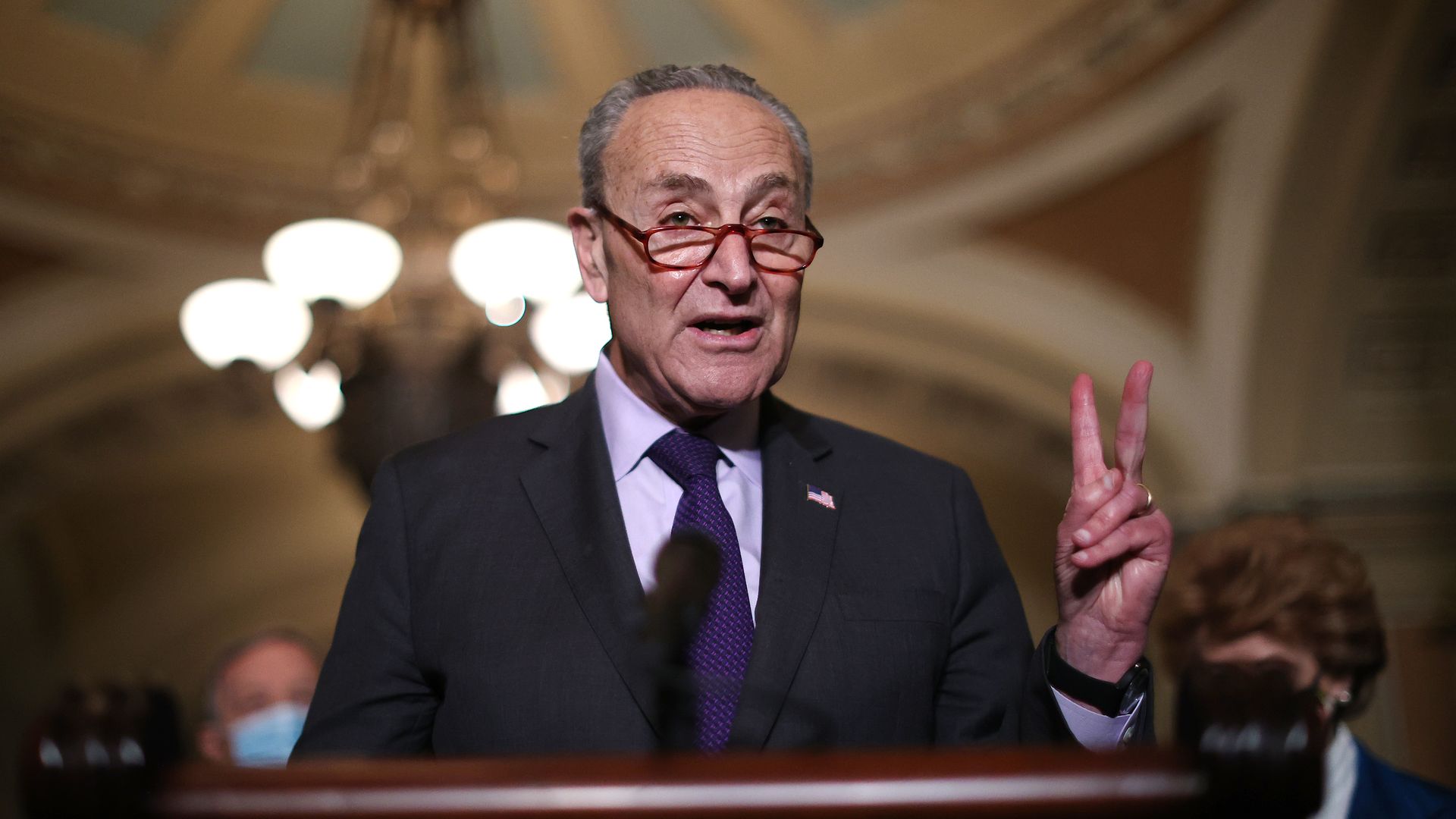 The Senate voted 69-28 to pass legislation Thursday night to fund the government until February 18.
Why it matters: The move staves off a government shutdown but lawmakers still have a busy month ahead: Congress needs to work out a deal to raise the debt ceiling in a few weeks and Democrats are trying to pass their behemoth social spending bill.
Driving the news: More than a dozen Republicans had threatened to block the bill, but acquiesced after leadership allowed a vote on an amendment to defund the Biden administration's vaccine mandates.
The senators got their vote, but the amendment failed 48-50.
Some in the group expressed concerns about the politics of forcing a government shutdown. "If you look back in the past, Republicans have gotten most of the blame for shutting it down," Sen. Tommy Tuberville (R-Ala.) told Axios earlier on Thursday.
What they're saying: "While I wish it were earlier, this agreement allows the appropriations process to move forward toward a final funding agreement which addresses the needs of the American people." House Appropriations Chair Rosa DeLauro (D-Conn.) said in a statement Thursday.
"I'm pleased that we have finally reached an agreement on the continuing resolution," Senate Appropriations Vice Chair Richard Shelby (R-Ala.) said. "Now we must get serious about completing FY22 bills."
What's next: President Biden is likely to sign the bill before midnight Friday, when government funding is slated to run out.
Go deeper