Democratic senators grill Powell on plan for inflation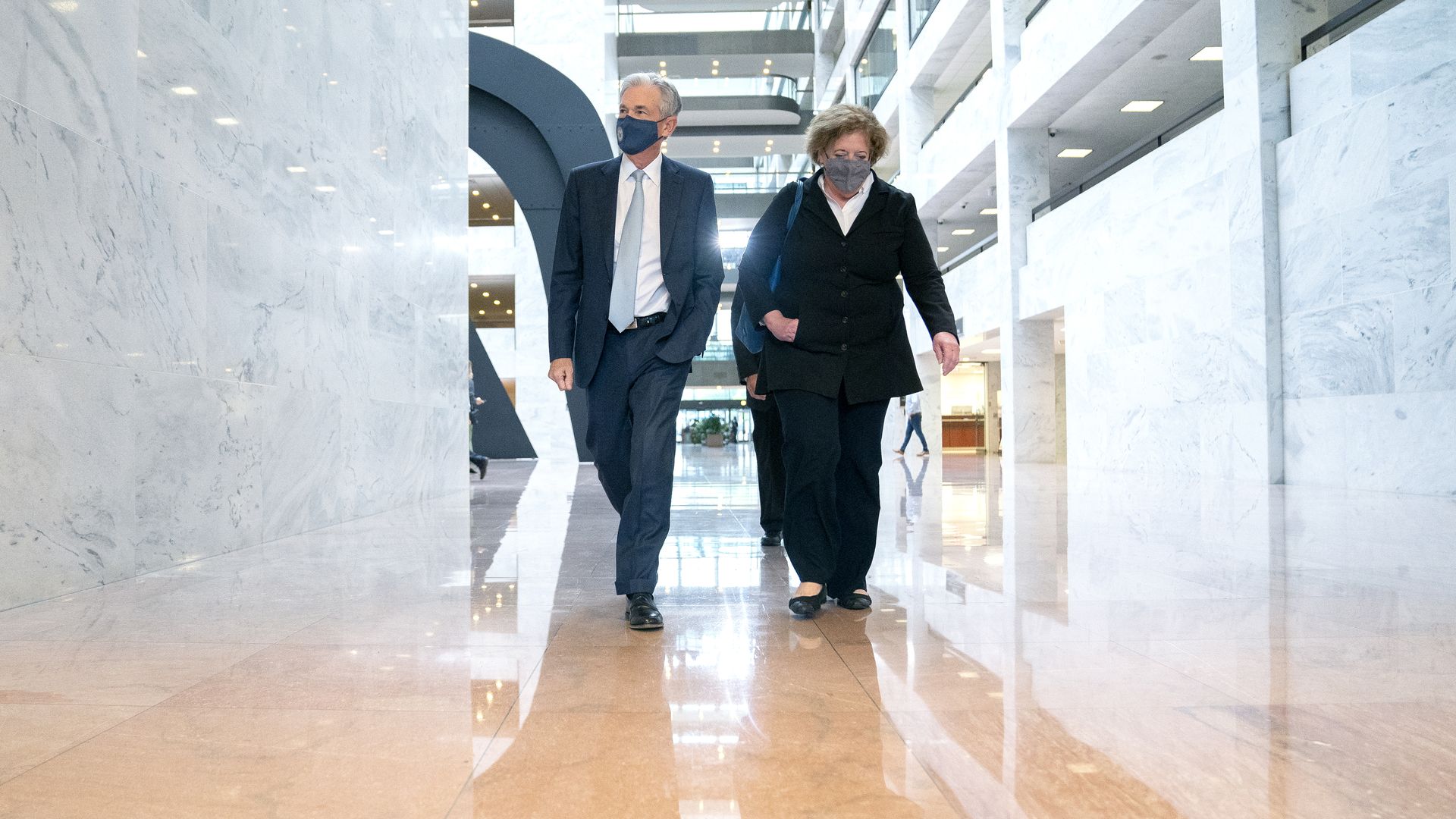 Federal Reserve Chairman Jerome Powell is facing questions in private meetings with Democratic senators this week about how he plans to counter soaring inflation, people familiar with the matter tell Axios.
Why it matters: The Democrats' intense focus on inflation reveals their concern rising prices are becoming a political liability. It also shows they're looking to the next Federal Reserve chair to devise a strategy to defeat it. President Biden promised to announce his choice as early as Friday.
The big picture: Having already signed more than $3 trillion of new spending into law, Biden's decision about who to appoint as Fed chair — as well as three other open seats — will be among the most consequential of his presidency.
Driving the news. On Tuesday, Biden said he would reveal his choice for Fed chair in "four days," suggesting a Friday announcement. The White House bought itself a little more time today by suggesting the decision would come before Thanksgiving.
The intrigue: Speculation over Biden's choice — and the timing — has been building since the president said in Glasgow, Scotland, this month he would make a decision "fairly quickly."
The other side: While Sen. Sherrod Brown (D-Ohio), chairman of the Senate Banking Committee, has said he's certain the Senate "would confirm either of them," Republicans aren't convinced there are 50 votes for Brainard.
Go deeper