Glenn Youngkin: GOP has winning path on education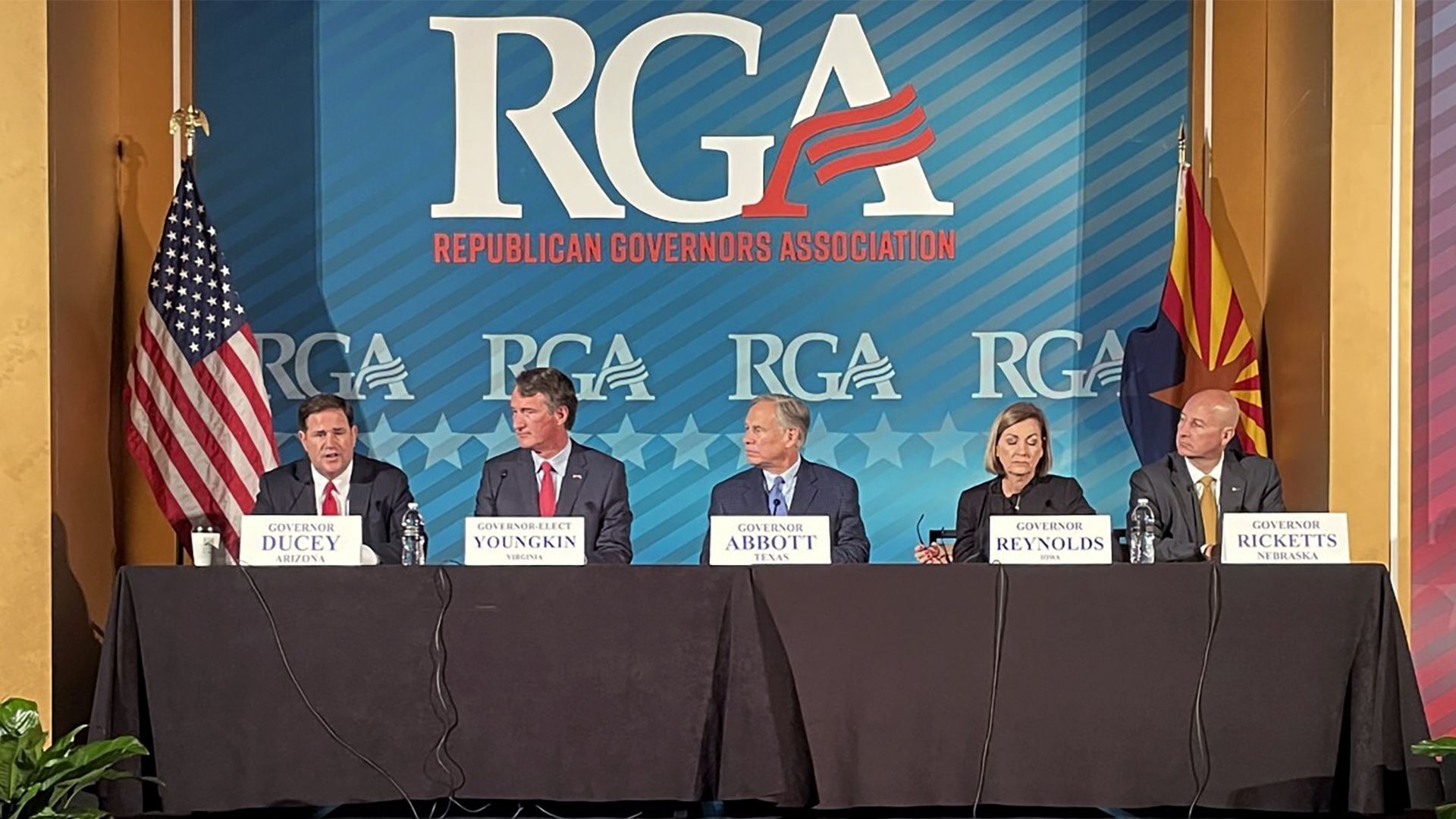 Virginia Gov.-elect Glenn Youngkin told the Republican Governors Association annual meeting in Phoenix on Wednesday that his race shows the party has a winning path on education, AP reports.
Why it matters: Youngkin admitted it's an issue where the GOP has "historically been a bit on our heels."
What they're saying: "The polls kept telling us that education was the seventh or eighth or ninth most important issue," Youngkin said. "Let me tell you: It is the top issue right now. And Republicans across the country can own this topic."
He said Republicans can win by pushing for "strong schools that teach our children how to excel, not watering down the curriculum, a school where parents have a say in what their children are being taught."
Go deeper