Bringing Syria back into the fold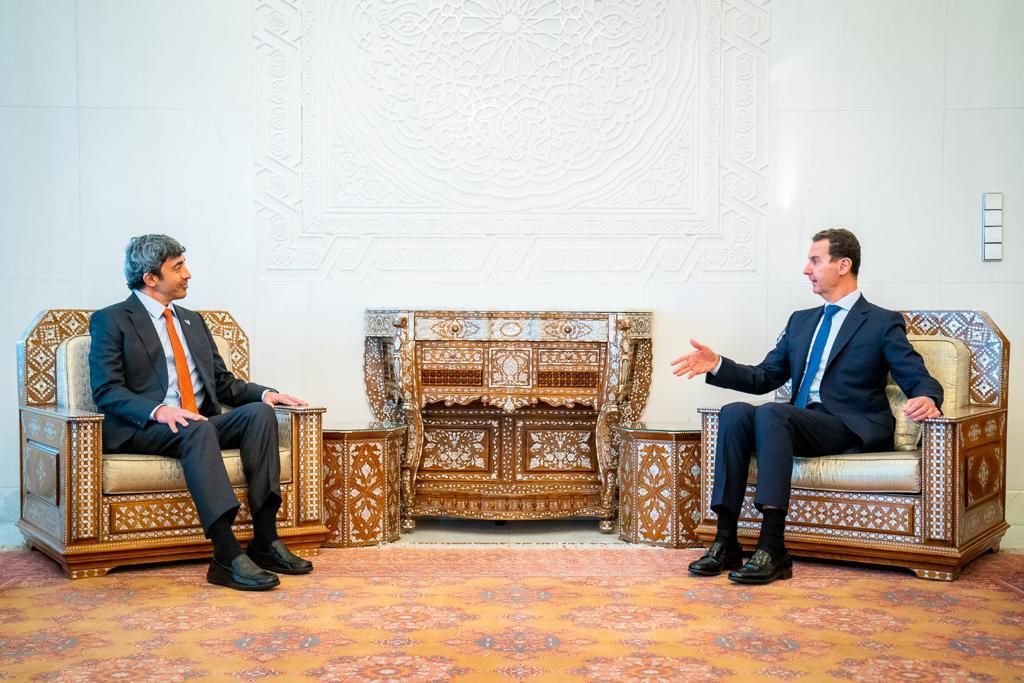 AMMAN, Jordan — Egypt, Jordan and several other Arab countries are quietly lining up to tip the balance toward the return of Syria to the Arab League.
Why it matters: The regional body suspended Syria in 2011, and most countries in the region cut ties with Bashar al-Assad's regime. As Syria is brought back into the fold, the rush to benefit from the country's post-war reconstruction is already becoming apparent.
Parts of Syria remain out of Assad's control, and the fighting is not fully over, but Assad hung onto power over a country that is now largely destroyed.
Driving the news: Last week, UAE Foreign Minister Abdullah bin Zayed visited Assad in Damascus. That's part of a trend of renewed engagement, including a call last month between Assad and Jordan's King Abdullah II.
The Saudi daily Asharq Al-Awsat revealed this week what it called a "Jordan-sponsored document" on reintegrating Syria into the Arab League. It would base normalization on policy shifts from the Syrians, mainly on curbing Iran's influence in the country and the exit of pro-Iranian militias.
Worth noting: Jordanian exports to Syria fell by two-thirds as a result of the closure of the borders between the two countries during Syria's civil war.
What they're saying: Kais Zayadin, a former Jordanian member of parliament who serves on a royal commission on modernizing Jordan's political system, says Jordan is looking to take a lead in rekindling relations with Syria.
"Jordan wants to have a special role between Damascus and the West. This fits very well with Jordan's goal to be the leader of a new Levant approach," he said.
Zaid Nabulsi, a Jordanian lawyer and political activist, says Syria's return to the Arab fold "has become an irreversible fact."
Tagreed Odeh, a Jordanian political analyst, says it seems Jordan, the UAE and other Arab countries are all working together to prepare the ground for the return of Syria to the Arab League during the next Arab summit in Algiers.
The other side: Secretary of State Tony Blinken and his Qatari counterpart Mohammed bin Abdulrahman Al Thani both said during a press conference on Friday that they are not considering normalization at this time.
"We don't support normalization, and again, we would emphasize to our friends and partners to consider the signals that they're sending," Blinken said.
Between the lines: It's unclear just how hard the U.S. is actually pushing partners like the UAE and Jordan on this issue.
Go deeper