Unlikely coalition wants women to register for military draft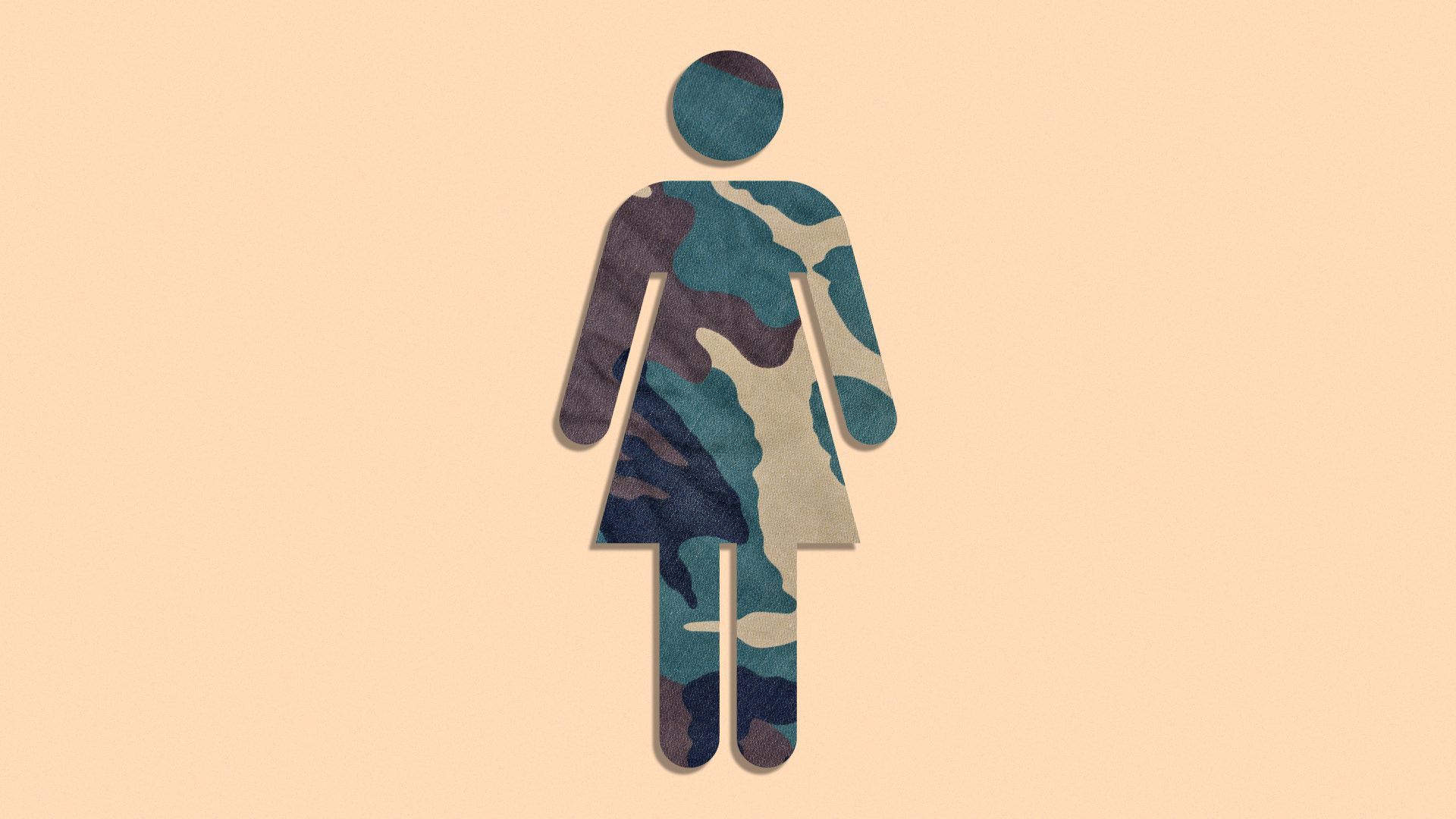 America's young women are on the cusp of a rite of passage that's been reserved for men until now: registering with the Selective Service when they turn 18.
Driving the news: Whether allowing women to serve in combat also means they should have to sign up for the military draft has been a debate for decades. Now, an unlikely coalition of feminists, veterans and conservatives could make it law as part of the Senate's expected passage of the National Defense Authorization Act.
The House included the change when it passed its version of the NDAA in September. The Senate could act as early as this week.
A majority on the Senate Armed Services Committee backed the change in a markup over the summer. One group of Republicans now is renewing an effort to block it as the Senate considers amendments before a final vote, but it's not clear they have the numbers to stop it.
Senate Minority Leader Mitch McConnell has said for years the draft also should apply to women.
The change is in line with the recommendation of a March 2020 study by the National Commission on Military, National and Public Service.
Earlier this year, President Biden, through his female acting solicitor general, asked the Supreme Court to let Congress rather than the courts decide.
How it works: The change would require Americans ages 18-26 to sign up — regardless of their gender identification.
That would ensure their information is available in case there were ever another draft.
Why it matters: It would certainly represent a major cultural milestone as women take on greater nontraditional and leadership roles across all facets of American life, from politics to industry to the military.
It also could solve for shifting definitions around gender in society today.
But, but, but: The impact seems more symbolic than substantive for now. Today's military is comprised of volunteers — both men and women.
While President Jimmy Carter reinstated Selective Service registration for males in 1980 after the Soviet invasion of Afghanistan, the last U.S. draft was in the Vietnam War.
What they're saying: "We have evolved quite a bit since those kinds of things were written and conceived of," Rep. Chrissy Houlahan (D-Pa.), a former Air Force officer, told Axios.
"God forbid, if we're in that place where we need to call on everybody to help us, we will need all kinds of skills," Houlahan said. "Cyber-related skills, as well as other sorts of skills that we don't necessarily currently think of when we think of the Selective Service."
Sen. Kirsten Gillibrand (D-N.Y.) told Axios that "so much of the trajectory for women in the armed services is based on what experience they're able to accrue, particularly combat experience," and that along with that "it makes sense to that me that everyone should be eligible for Selective Service."
Sen. Joni Ernst (R-Iowa), the first female combat veteran elected to the Senate, said: "We are now competing in the space of combat arms, and I think it's important that we all serve to the best of our capacity."
The other side: Sen. Josh Hawley (R-M0.) is driving an amendment to strip the new requirement from the NDAA, and about a dozen GOP senators either have joined Hawley's effort or previously said they oppose requiring women to register.
They cite a mix of concerns about women's safety, implications for national security and allusions to broader culture wars in U.S. politics, such as the debate over whether transgender athletes should be able to compete in women's sports.
Opponents include Sens. Marco Rubio of Florida, Ted Cruz of Texas, Tom Cotton and John Boozman of Arkansas, Mike Lee of Utah, James Lankford of Oklahoma, Steve Daines of Montana, Roger Wicker and Cindy Hyde-Smith of Mississippi and Roger Marshall of Kansas.
Cruz told reporters: "God bless that woman if she wants to go serve in the military and is prepared to fight. That that is a choice that is available to her.
"But I'm the father of two daughters. The idea that the government would forcibly draft them, and put them in a place where they would be engaged in combat against a man who the statistics demonstrate is likely to have significantly more body mass and significantly more body strength? That's not fair."
"Our military has welcomed women for decades and are stronger for it," tweeted Cotton, a decorated combat veteran. "But America's daughters shouldn't be drafted against their will."
Go deeper