Israel seeks release of couple facing spy charges in Istanbul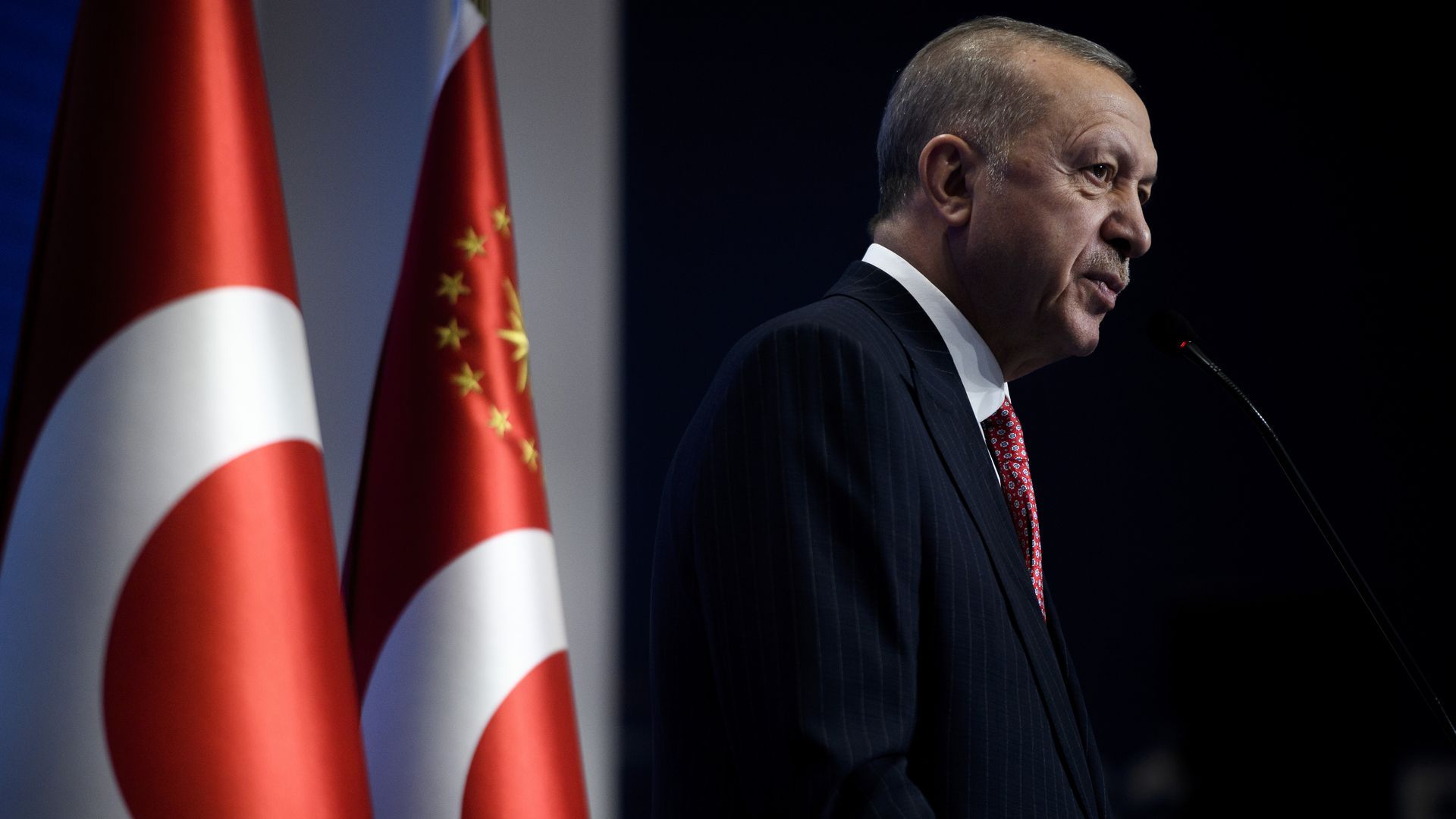 The Israeli government's diplomatic efforts have been focused in recent days on securing the release of two Israeli tourists arrested in Turkey on espionage charges.
Why it matters: The incident has the potential to become another major crisis in the already strained Turkish-Israeli relationship.
The backstory: The Israeli couple, bus drivers in their 40s, visited the highest structure in Istanbul — the Camlica Tower — and began to take photos of the city, including of Turkish President Recep Tayyip Erdoğan's residence.
A worker at the tower's restaurant, who had apparently become suspicious of the couple, called the police. They were arrested and the case was transferred to Turkish intelligence.
The Israeli government was not notified of the arrest and only learned of it two days later when the Turkish lawyer who was appointed to the couple contacted the consulate in Istanbul.
The couple was indicted on Friday for spying, and their detention was extended until the beginning of a trial.
Behind the scenes: Israel and Turkey don't have ambassadors in each other's countries and channels of communication are limited. Several days of inquiries from the Israeli side went unanswered, and it wasn't even clear at first if they had reached senior officials in Ankara.
The head of Israel's Mossad spy agency also reached out to his Turkish counterpart to offer assurances that the couple did not work for Israeli intelligence.
Bennett and Lapid also released unusual public statements stressing that the arrested Israelis were innocent civilians.
The Turkish government has been largely silent on the issue in public, but Turkish officials have told the Israelis in private that their messages are being taken into consideration.
Between the lines: Israeli Foreign Ministry officials say they still don't know if this was an incidental arrest that escalated or whether there is political motivation behind it.
The officials say they're concerned Erdoğan might want to use the couple as bargaining chips to extract some kind of concession from Israel.
What to watch: The Israeli couple appealed the decision to extend their arrest until the trial. Israeli officials hope the appeal might present an off-ramp and that the couple might be deported to avoid a deeper crisis.
Worth noting: Just last month, Turkey's Sabah newspaper reported that 15 alleged members of a Mossad spy ring had been arrested in Turkey.
Go deeper