U.S. and China agree to ease visa restrictions for journalists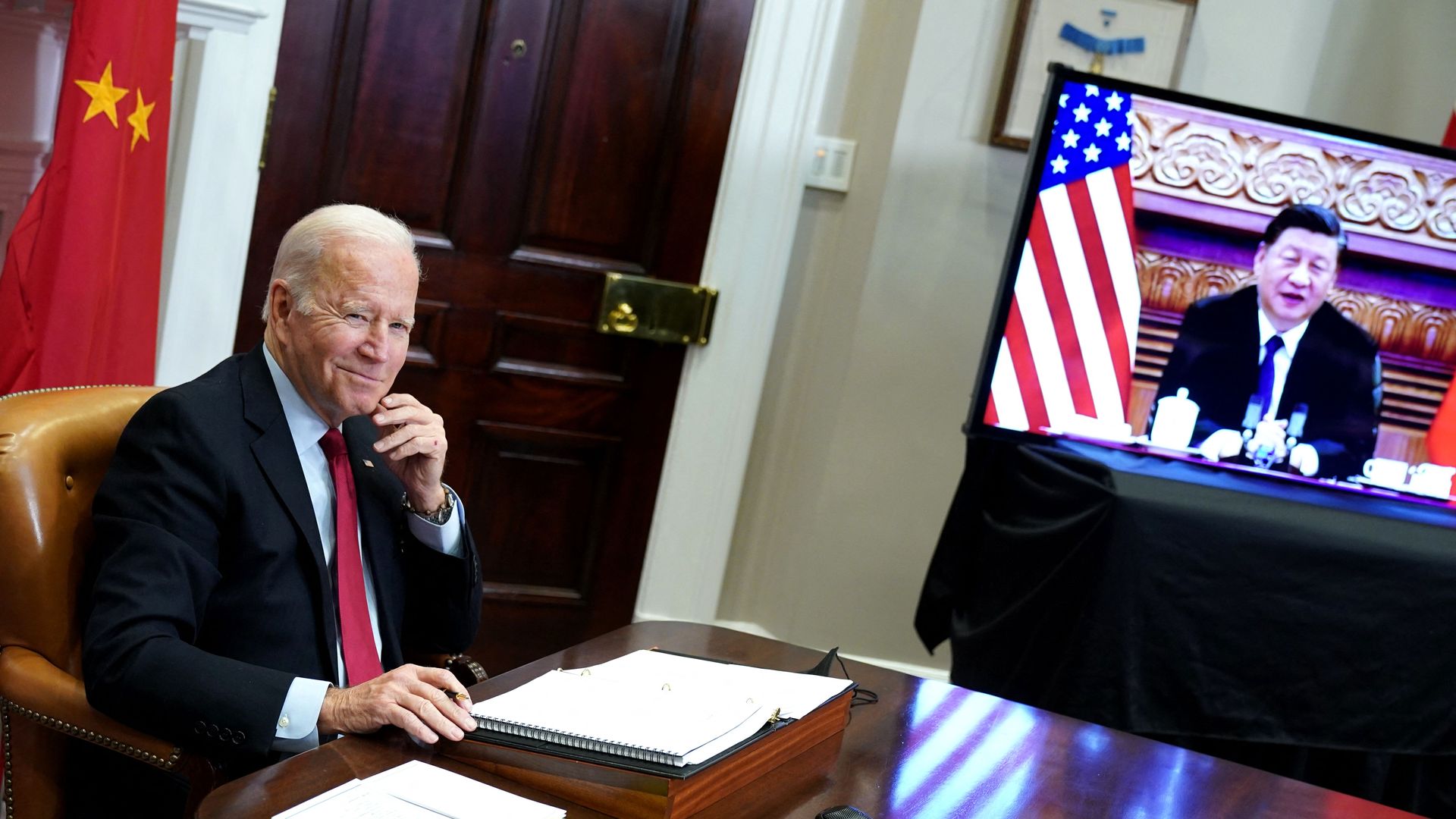 The U.S. and China have agreed to ease Trump-era visa restrictions for journalists on a reciprocal basis, following a series of expulsions by both governments during heightened tensions last year, a State Department spokesperson confirmed to Axios.
Why it matters: It's an initial but significant breakthrough in a dispute that had played a prominent role in the overall ratcheting up of tensions between Washington and Beijing toward the tail end of the Trump administration.
The agreement was reached ahead of President Biden's virtual meeting with Chinese President Xi Jinping, according to Chinese state media.
A senior Biden administration official said in a briefing on Monday night that the two leaders "did not discuss visa issues in any form." The official said the meeting was "substantive" but did not produce any "deliverables."
What they're saying: "In recent months, we have pressed the People's Republic of China via working-level channels on specific bilateral issues where we've faced longstanding roadblocks and had longstanding concerns," the State Department spokesperson said.
"This includes media access and visa issues. In a few areas, we've been able to make some initial progress."
Details: The Chinese government has committed to issuing visas for a "group of U.S. reporters, provided they are eligible under all applicable laws and regulations." China has also committed to increasing the validity of visas for journalists to one year, and the U.S. will do the same.
Both governments will allow journalists already in each other's respective countries to freely depart and return, which they had previously not been able to do.
"We welcome this progress but see it simply as initial steps," the State Department spokesperson stressed.
Go deeper: The debate over U.S. restrictions on Chinese journalists (2020)
Go deeper