Marco Rubio blocks Biden's nominee for ambassador to China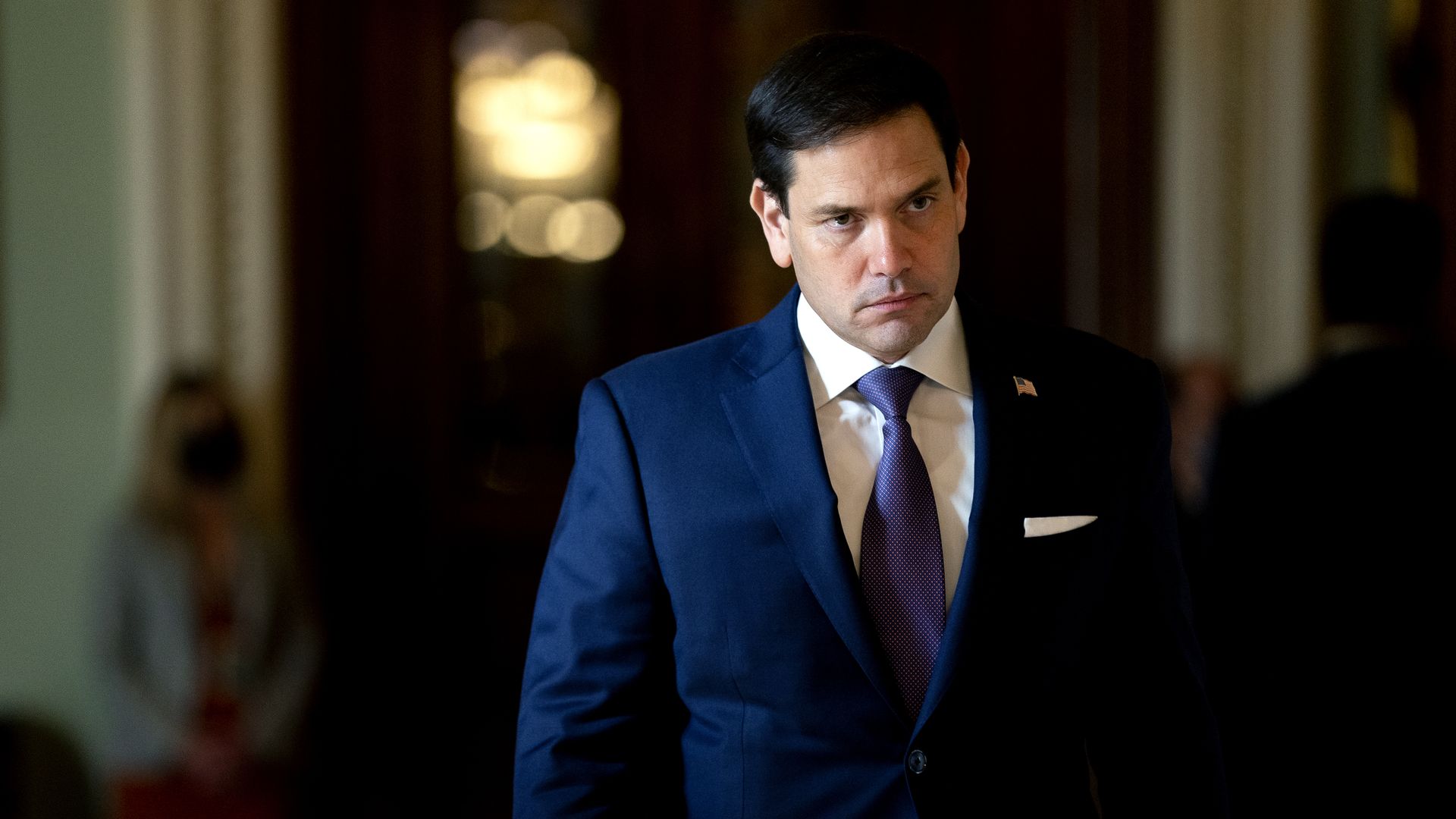 Sen. Marco Rubio (R-Fla.) announced Tuesday he had placed a hold on President Biden's nominee for ambassador to China, Nicholas Burns, over concerns about Burns' business relationships in China.
Why it matters: Burns is a widely respected former career diplomat who was expected to receive overwhelming bipartisan support in the Senate. Even Sen. Ted Cruz (R-Texas), who has stalled dozens of Biden's State Department nominees, lifted his blockade for Burns.
What he's saying: "Nicholas Burns has a long career in public service, but it is a career defined by the failure to understand the threat posed by the Chinese Communist Party," Rubio said in a statement.
"In fact, Burns displayed no remorse or concern about his current business relationships with nationless corporations operating in China," he added, in what is likely a reference to Burns' global consulting work for The Cohen Group.
"Burns is exactly the type of nominee I expect from President Biden given this administration's weak approach toward China, including lobbying against my bipartisan Uyghur Forced Labor Prevention Act."
The big picture: Burns took a hard line on the Chinese government during his Senate confirmation hearing last month, saying it poses "the greatest threat to the security of our country and the democratic world" in the 21st century.
Rubio's hold — which will delay, but not completely block Burns' confirmation — comes one day after Biden held a virtual summit with Chinese President Xi Jinping as part of his push to place "guardrails" on the relationship.
Burns has echoed the Biden administration's position that the U.S. and China must find ways to cooperate on issues like climate change, even while engaged in intense competition in other areas.
Worth noting: Rubio also announced he had placed a hold on Biden's nominee for ambassador to Spain, Julissa Reynoso Pantaleón, due to concerns over her approach to Cuba. Reynoso currently serves as first lady Jill Biden's chief of staff and was previously U.S. ambassador to Uruguay under President Obama.
Go deeper