Progressives target West Virginia to win Manchin's BBB support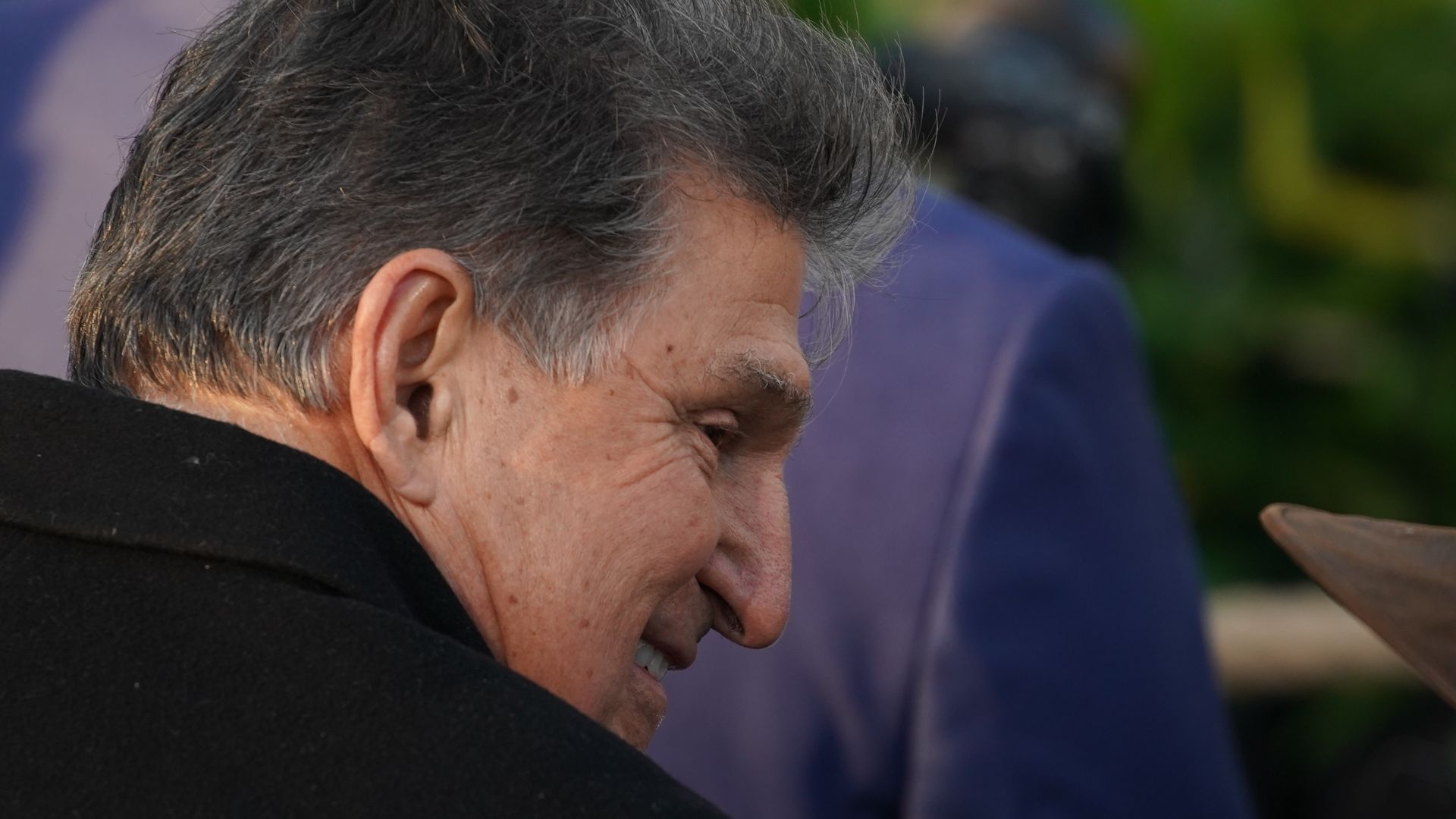 Progressive activists are trying a high-wire act to influence Sen. Joe Manchin (D-W.Va.): launching big media buys in his home state to win his support for programs in President Biden's $1.75 trillion social spending and climate plan.
Why it matters: While the House is still waiting on a cost analysis from the Congressional Budget Office before voting this week, lawmakers, aides and activists recognize any final bill will largely be written by the Senate.
That means passing muster with Manchin and Sen. Kyrsten Sinema (D-Ariz.).
Manchin has indicated he's opposed to including a progressive wish — a provision to provide paid family leave — but activists are doubling down on getting him to "yes."
The provision is currently in the House bill but could be knocked out if Manchin gives it a thumbs-down.
Between the lines: Reaching Manchin at home is one of the surest ways to get his attention, although it doesn't always work as planned.
Driving the news: Paid Leave for All, along with Paid Leave Works for WV, is launching a $300,000 ad buy.
It includes a spot quoting Manchin from an MSNBC interview: "People should be able to have paid family leave as they need it," he says.
"We need it now as part of Build Back Better," the narrator intones. "Paid leave is a big deal even for the smallest West Virginians."
The big picture: Now that President Biden has signed the $1.2 trillion bipartisan infrastructure bill into law, progressives are nervous House centrists will vote against the bigger social spending package.
Another fear is Manchin will torpedo it, at least for this year.
Centrists are also eyeing Manchin to see if he pumps the brakes on the reconciliation package, after new inflation data validated his concerns about rising prices.
Manchin demurred Monday when asked if inflation concerns will lead him to wait until next year.
"We'll be talking to everybody. We're looking at everything," he told reporters.
Go deeper