Olympics changes guidance for transgender and intersex athletes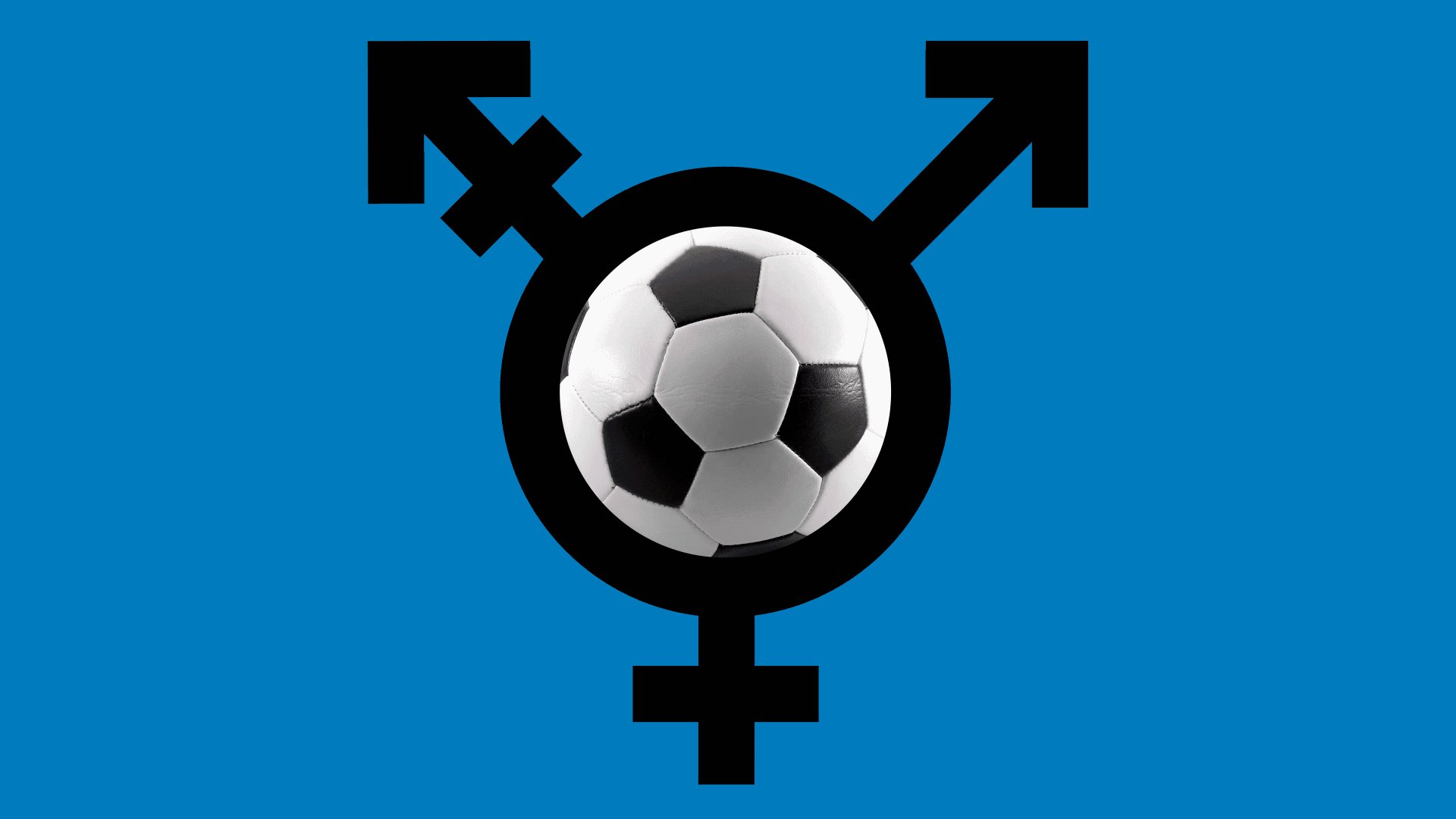 The International Olympic Committee on Tuesday announced a new framework for transgender athletes, as well as those born with intersex conditions that foregoes a "one-size-fits-all" approach in favor of encouraging each sport's governing body to come up with appropriate policies.
Why it matters: The first openly transgender athletes competed in the Tokyo Olympics, 17 years after the IOC first set rules allowing for participation, while several female athletes saw themselves excluded from the Olympic Games on the basis of their natural testosterone levels.
Details: The new policy sets guidelines for each sport's international governing body to consider when establishing policies on eligibility for trans athletes as well as for those born with intersex conditions.
The guidelines encourage — but do not require — such governing bodies to avoid using unnecessary medical testing or procedures as part of determining eligibility.
The framework also notes that there is not medical consensus that testosterone levels alone confer an unfair advantage to transgender or intersex athletes.
The IOC also encourages decisions to be made based on evidence of an individuals' advantage rather than judging based on an athlete's appearance or identity.
Between the lines: Importantly, the framework notes that sex testing, genital inspections and other medical procedures put all athletes at risk of harm and abuse, not just trans, intersex and non-binary athletes.
Yes, but: The IOC's new framework isn't legally binding on the individual sport governing bodies, who remain free to set their own rules for eligibility.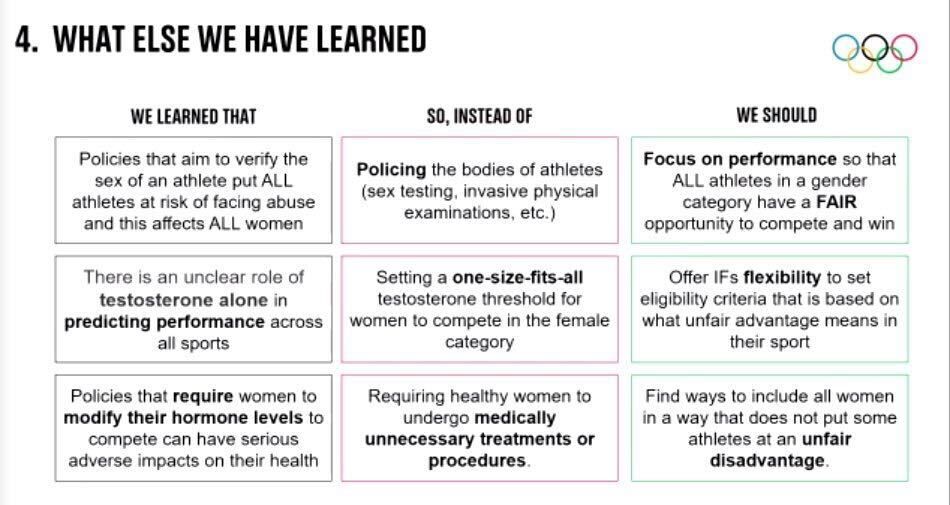 The big picture: Most of the objections to trans participation in sports center on transgender women and the belief by some that trans women retain an unfair advantage even after taking hormones to lower their testosterone.
The science on that is inconclusive, not to mention the fact that non-transgender women have a wide range of naturally occurring testosterone levels.
Flashback: The IOC initially allowed for transgender women to compete back in 2003, but required gender reassignment surgery. It later eliminated that requirement, but set a maximum testosterone level for transgender women to compete.
Openly transgender New Zealand weightlifter Laurel Hubbard competed in Tokyo but did not complete a qualifying lift. Her appearance still marked an important milestone for transgender women in sport.
Canadian soccer player Quinn, who identifies as both transgender and nonbinary, won a gold medal in Tokyo. (Quinn competed previously for Team Canada, winning a bronze medal in Rio in 2016, but only shared their transgender and nonbinary identities in 2020.)
U.S. skateboarder Alana Smith, meanwhile, had their gender misidentified on television even though they literally wrote "they/them" on their skateboard, a slight that prompted an apology from NBC.
Openly transgender BMX Freestyle rider Chelsea Wolfe was an alternate for Team USA in Tokyo, but did not compete at the games.
Intersex athletes continue to be excluded from competition due to rules by their sports' governing bodies, including South African sprinter Caster Semenya, a past Olympic medalist.
What they're saying: "I think we can clearly say we have not found the solution to this big question," IOC corporate communications director Christian Klaue said during an online roundtable with reporters, adding that more research is needed. "This is a topic which will be with us for a long time."
Chelsea Wolfe told Axios that the new guidelines "are a reassuring sign that sports will continue to move toward equal opportunity and human rights." However, she cautioned that "given that these are only guidelines and adherence isn't required of sporting federations, they fall short of a guarantee that discrimination against intersex and trans athletes will not be tolerated."
"Decentralization unfortunately leaves the final decisions up to smaller governing bodies with fewer resources to ensure the fair implementation of rules, and can allow for a patchwork of differing regulations for intersex and trans athletes and our advocates to navigate and contend with," Wolfe said.
Go deeper:
Go deeper